Why The Irishman Could Be Joe Pesci's Final Film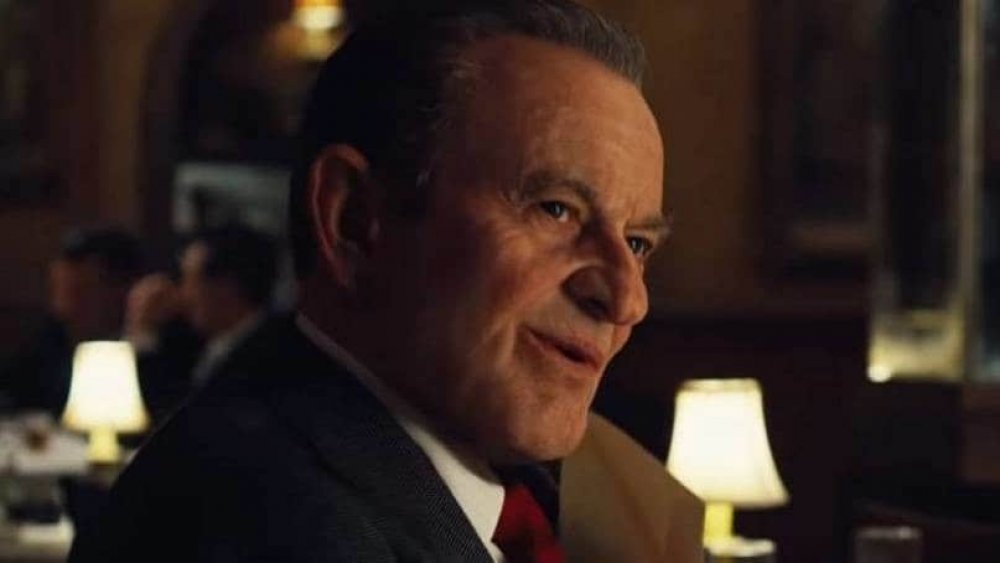 Netflix
He's currently earning raves for his work as melancholic mob boss Russell Bufalino in Martin Scorsese's Netflix epic The Irishman, but it seems the end of the road could be near for Joe Pesci.
Don't panic – we're not about to tell you that the actor is in poor health or otherwise preparing to leave this mortal realm. As far as we know, Pesci is doing pretty good for a 76-year-old with a fondness for a good cigar. No, we're lamenting the fact that The Irishman may be the last time we see the wisecracking tough guy's distinctive face on the big screen (even if you've chosen to watch The Irishman on a smaller, Netflix-friendly screen). That's right, folks: The Irishman could be Joe Pesci's final film. 
There's been no official news or confirmation about Pesci's retirement — and there may not be, as Pesci hasn't exactly been one to offer career updates to the press over the years — but the actor has entered semi-retirement before. Since 1998's Lethal Weapon 4, Pesci has appeared in just four feature films: 2006's The Good Shepherd, 2010's The Love Ranch, 2015's A Warrior's Tail, and this year's The Irishman. Pesci wasn't interested in remaining in the limelight he'd been basking from 1980 (with his breakout film role in Raging Bull) to 1998 following the release of Lethal Weapon 4, and announced in 1999 that he'd be stepping away from acting to focus on his music career.
Joe Pesci only wants to work with his close friends these days — if he wants to work at all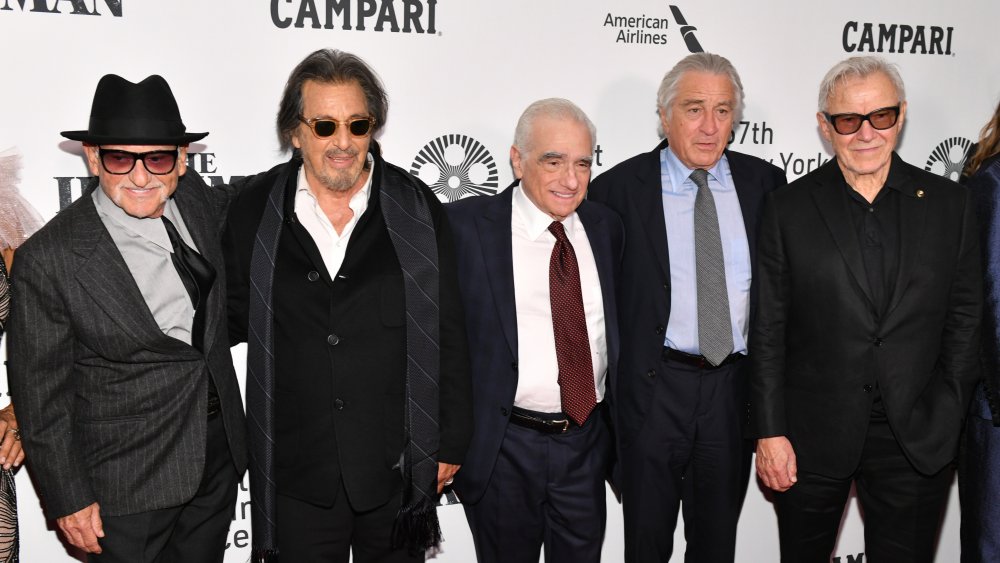 Craig Barritt/Getty Images
Pesci has made a staunch habit of saying "no" to the movie business over the past couple of decades, but it seems he'll at least consider answering the call if he has a chance to work with trusted friends like "Marty" and "Bob." He likely wouldn't have even appeared in two of his last four movies, The Good Shepard and The Irishman, if not for the incessant urging of his long-time pal Robert De Niro. It was De Niro, after all, who coaxed Pesci back in front of the camera after an eight-year hiatus for The Good Shepherd. Pesci's other good friend, revered director Martin Scorsese, saw what the actor did with so little in that film — and thus, Scorsese (who previously directed Pesci and De Niro in Raging Bull, Goodfellas, and Casino) was chomping at the bit to get some of that low-key Pesci goodness on camera in The Irishman.
But even when Marty and Bob call him up, it's far from a given that Pesci will jump back in front of the camera. Scorsese and De Niro apparently had to ask Pesci between 40 and 50 times before he signed on to appear as Russell Buffalino in The Irishman (based on the real-life story of mobster Frank "The Irishman" Sheeran). 
If you're wondering why Pesci finally agreed to starring in The Irishman, Scorsese posited in a recent interview with Entertainment Weekly a handful of reasons that may or may not have influenced Pesci's decision: "It's not even about the money or about being compensated and appreciated for your value. It's about the physicality of [making a film] where nobody's giving you anything. At a certain age and physicality for the actors, it may not be worth it."
Like Pesci himself, his old movie crew is also getting up there in age. Though Scorsese and De Niro continue to crank out movies at an impressive pace, there's little doubt that eventually even they will have to slow down – which means that there will likely be fewer and fewer chances for Pesci to even think about boarding a film project moving forward.
These days, Joe Pesci has interests outside of acting to occupy his time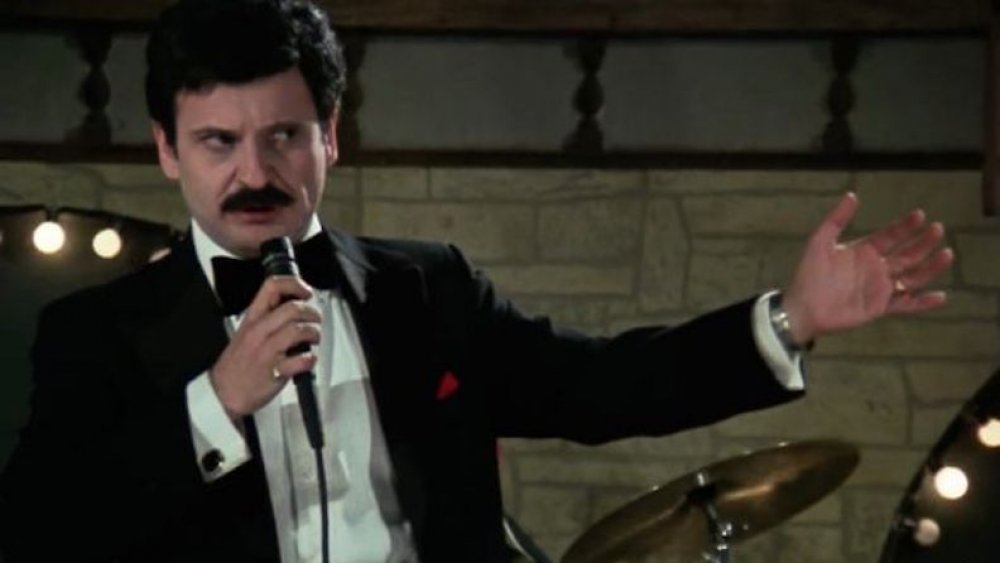 While Pesci maintained a remarkably low profile in the movie business over the 20 years, he's been keeping himself quite busy in other areas. In fact, during Pesci's first sabbatical from acting in the early '00s, he spent much of his time carving his way into the so-called "sport of kings" – horse racing. Pesci has always taken the sport quite seriously, claiming that he backed into being an owner and breeder because he enjoyed horse racing so much. For the record, he still does, and remains a mainstay on the scene.
Though he's had successes and failures in both realms, Pesci would likely claim neither acting nor horse racing as his true passion. That title will seemingly always belong to music, with Pesci first stepping foot into the entertainment business as a singer way back in the '60s. Some may not know that Pesci was actually pals with singers Frankie Valli and Tommy De Vito when he was growing up in Belleville, New Jersey, and introduced the pair to songwriter Bob Gaudio. Yes, that means Pesci is at least partly responsible for the formation of the iconic vocal group The Four Seasons (a.k.a. the "Jersey Boys"). 
As Pesci watched his pals rise to superstardom, he made a go of it in the music biz himself, releasing his first solo album, Little Joe Sure Can Sing!, in 1968. The album (and his music career as a whole) was a moderate success at best, with Pesci eventually finding more acclaim as an actor nearly a decade later. Still, Pesci has returned to the recording booth often since then — putting out a second album in 1998 entitled Vincent LaGuardia Gambini Sings Just For You, which was, of course, released under the pseudonym of his iconic My Cousin Vinny character.
In November 2019, Pesci released a new album of jazz-tinged crooners called Still Singing, which finds him belting out standards alongside the likes of Adam Levine and jazz icon "Little" Jimmy Scott. Slate recently named Still Singing one of the Best Jazz Albums of 2019 – a distinction likely incredible enough to convince Pesci to keep his music career going for the foreseeable future, and shy away from acting again.
The Irishman would see Joe Pesci go out on top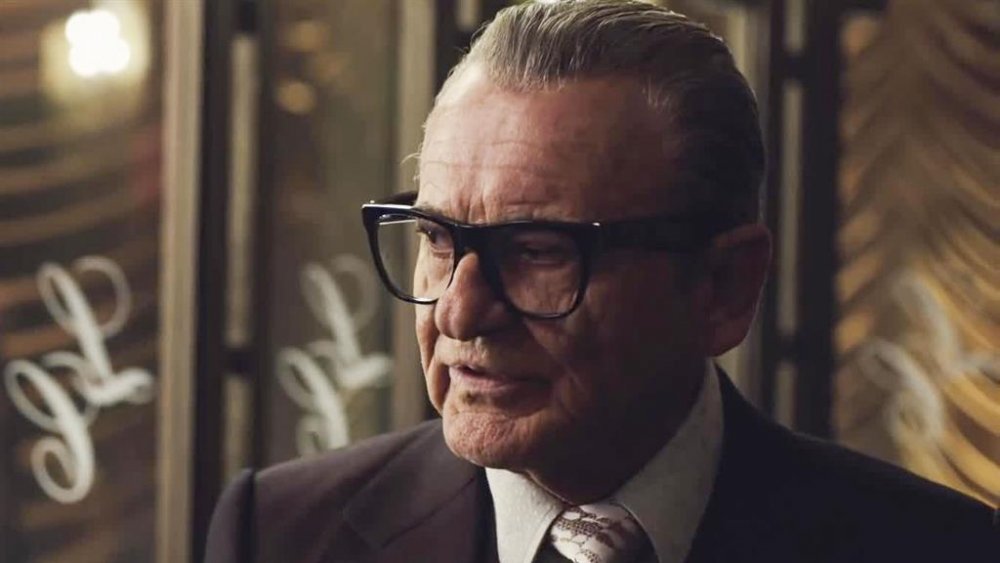 Warner Bros.
Whether it was money, the relentless nature of filmmaking, or a simple desire to take it easy in his late '70s that was holding Pesci back from getting back into acting, his contributions to The Irishman simply cannot be underplayed. Many critics agree that The Irishman is nothing if not a first-rate Scorsese picture, and features the first truly great De Niro performance in who knows how many years – alongside equally brilliant contributions from Al Pacino, Harvey Keitel, Ray Romano (yes, that Ray Romano), and Anna Paquin. But the fact is that Pesci steals the show with his marvelously understated work as a quietly domineering mobster.
However Scorsese and De Niro finally convinced Pesci to appear in The Irishman, they were indeed rewarded for their efforts with a career-crowning performance. If The Irishman truly does become Pesci's final film, he would certainly go out on top. As much as we'd love to see the actor carry on in front of the camera for years to come, we really can't help but feel like The Irishman isn't just a pitch-perfect swan song for one of the greats of the acting game, but also a well-earned one.