New Sonic The Hedgehog Posters Are Worth Checking Out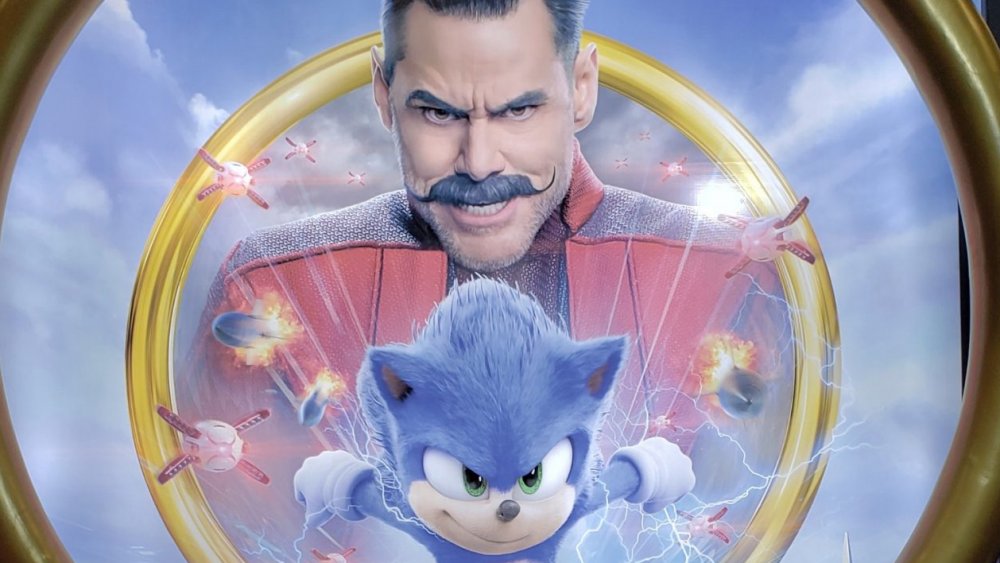 Paramount
Everybody's favorite speedy, blue, anthropomorphic hedgehog just got a full complement of posters for his upcoming feature film.
Paramount revealed a bunch of new one-sheets for Sonic the Hedgehog during its presentation at Comic-Con Experience, also known as CCXP, in São Paulo, Brazil. They're all highly stylized, and run the gamut from '60s Art Deco-style to ultra-modern, and everything in between. (via Collider)
We're not sure exactly why the marketing team behind Sonic decided that it was necessary for the movie to have just an absolute ton of posters, but we're pretty glad they did, because they're all really cool. We could get behind any one of them as the official design for the flick's theatrical one-sheet, even those that are a bit more... abstract than others. 
You can see that several of the posters feature a "Robotnik's Sonic-Killing Missiles" motif, such as the one in the upper left-hand corner, which features Sonic staring down a whole mess of such missiles with his trademark smirk. In the middle of that top row, we have a totally swinging '60s-looking rendering of Robotnik with missiles flitting about his head, and in the row below that one on the far left (although it's cut off), we seem to have a very minimalist, '70s type Robotnik with a very exaggerated mustache glaring at Sonic as missiles launch in the background.
That row is just all over the place, decade-wise (the bottom row, mostly cut off in the image, seems to just repeat several of the other designs). To the immediate left of "minimalist '70s," we have a very ring-centric, distinctively '80s kind of design; an extremely '70s, Smokey and the Bandit-type design in a hand-drawn style; Sonic outlined in neon, which definitely evokes the '90s for us; and a more modern, although also very ring-laden, design that (if you ask us) looks totally badass.
Meanwhile, the two designs on the top right just scream '80s, with one looking like an iron-on T-shirt design (or the cover of a video game box, or both) and the other looking like a poster for an animated fantasy flick, with an exaggerated, looming Robotnik. Finally, in between "Sonic ringed by missiles" and "'60s art-deco," we have a very modern sonic seen in profile, grasping a ring; this looks like it may have been designed early in the production process, as Sonic's rendering is just a bit similar to the character's initial, nightmare-inducing design from the flick's first trailer.
Will any of these Sonic the Hedgehog posters show up at my local multiplex?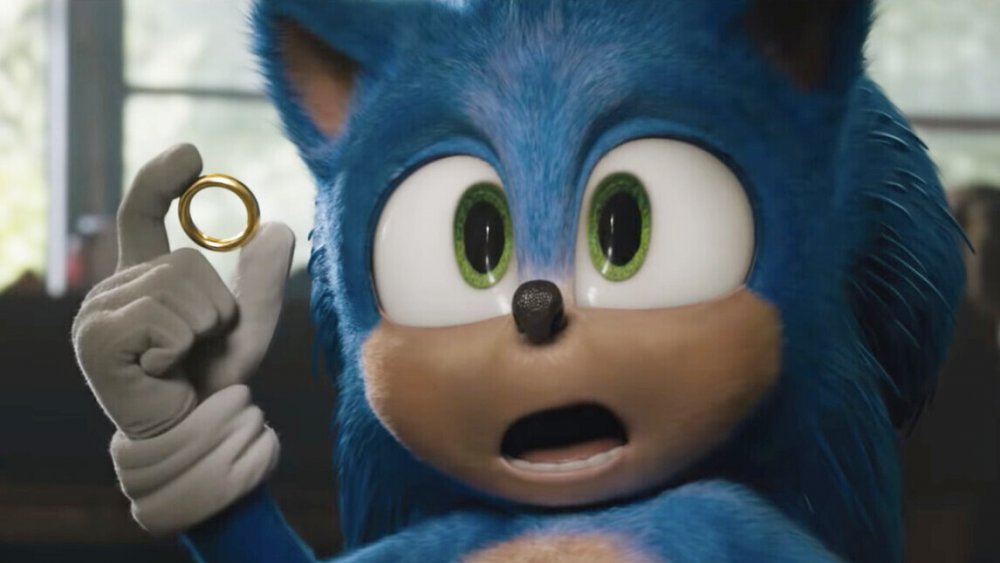 Paramount
It's doubtful you'll see any of these posters make appearances at U.S. theaters, as it stands to reason that these designs were created for the South American market. We have seen a really cool new design appear stateside, though, one which also made an appearance at CCXP: this awesome, totally ring-y one-sheet which focuses on Jim Carrey's spot-on Dr. Robotnik.
Here's another eye-catching design which we assume is for the Australian market, as it features that country's release date. That tagline, by the way? An overt reference to the 2006 racing game Sonic Riders, which was pretty much the franchise's answer to Mario Kart. It wouldn't surprise us to see a version of this poster make its way to U.S. theaters, because it is freakin' sweet.
Yes, it sure appears that the Sonic the Hedgehog promotional team has been working overtime coming up with just a truckload of new poster designs to replace all of the ones that came out before the character received a complete design overhaul following the massive fan backlash to that first trailer. Like the new design, the hot-off-the-presses one-sheets seem much more true to the spirit of the Sonic we all know and love — eschewing mysterious, dark, gritty imagery in favor of a mischievous, playful tone that frankly makes us want to dig our old Sega Genesis out of the attic.
In addition to Carrey, Sonic the Hedgehog stars Ben Schwartz (BoJack Horseman), James Marsden (Dead to Me), Neal McDonough (Van Helsing), and Tika Sumpter (Mixed-ish); the flick hits the big screen on February 14, 2020.