The Last Jedi Scene That Shocked J.J. Abrams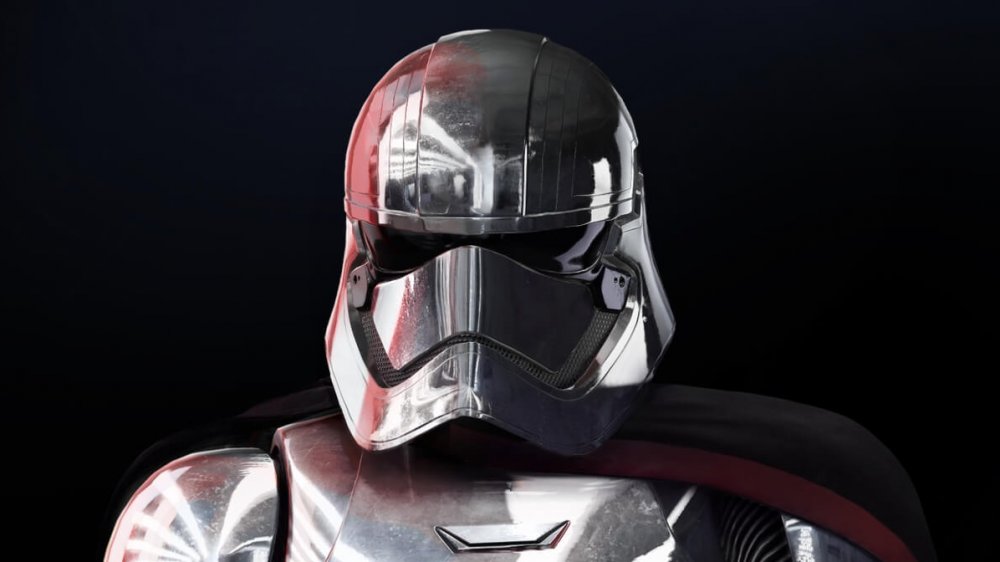 Now that J.J. Abrams is back in the Star Wars director's chair, he has some thoughts about Episode VIII.
As he prepares for the release of the final film in the Star Wars sequel trilogy (and in the Skywalker saga), The Rise of Skywalker, Abrams has opened up about the eighth film in the series, Rian Johnson's The Last Jedi. In an interview with Fox 5 DC, the writer-director revealed the Last Jedi scene that surprised him the most.
Abrams told the outlet that he appreciated Johnson's approach to the film and enjoyed that he was "just subverting expectations everywhere you looked." While many fans were surprised by – spoiler alert – the death of Luke Skywalker (Mark Hamill) or the murder of Supreme Leader Snoke (Andy Serkis) at the hands of Kylo Ren (Adam Driver), Abrams was shocked by a different scene. 
"Weirdly, for me, the thing that was the most surprising was Phasma dying," Abrams revealed, referring to the commander of the First Order's stormtroopers played by Game of Thrones standout Gwendoline Christie. "That was one of those characters I thought was [there for] something else."
He continued, "Look, no one wants a character to die, and yet, I know that when we had Kylo Ren kill Han Solo, that was done because Harrison [Ford] always knew that there needed to be utility for the character, and he had famously always wanted Han to die and serve that purpose. [And] it felt like this was a way to begin to define Kylo Ren, not just a way to kill a character. So I can see why Rian chose to do that with some of these characters. But I guess for me the biggest surprise, weirdly, was Phasma dying the way she did."
Abrams himself introduced the First Order's Captain Phasma in 2015's The Force Awakens, so it's not surprising that he was a little dismayed at her quick exit in The Last Jedi, which happened when Finn (John Boyega) bests her in battle and leaves her to be crushed beneath the wreckage of Snoke's ship. He also makes a good point: in The Force Awakens, Kylo Ren killing his father Han Solo provided important insight into his character, but Phasma's death took away any purpose she might have served in the film series.
However, that doesn't mean that Abrams didn't like The Last Jedi. He gave much praise to the film as a whole and to Johnson for his creative vision: "When I read his first draft, it made me laugh, because I saw that was his take and his voice. I got to watch cuts of the movie as he was working on it, as an audience member. And I appreciated the choices he made as a filmmaker that would probably be very different from the choices that I would have made. Just as he would have made different choices if he had made Episode VII ... I felt the biggest surprise was how dark Luke was. That was the thing that I thought: 'Oh, that was unexpected.' And that's the thing The Last Jedi undeniably succeeds at, which is constant subversion of expectation. The number of things that happened in that movie that aren't the thing you think is going to happen is pretty fun."
Abrams also made sure to confirm that nothing that happened in The Last Jedi will affect the trajectory of The Rise of Skywalker: "The story that we're telling, the story that we started to conceive when we did Force Awakens, was allowed to continue. Episode VIII didn't really derail anything that we were thinking about. But I will say that the fun of this movie is that these characters are all together on this adventure as a group and that's the thing I was most excited about to see — the dynamic between these characters that these amazing actors play on this desperate, seat-of-your-pants adventure. That was the thing that was the most fun, having the group together."
The Last Jedi faced plenty of backlash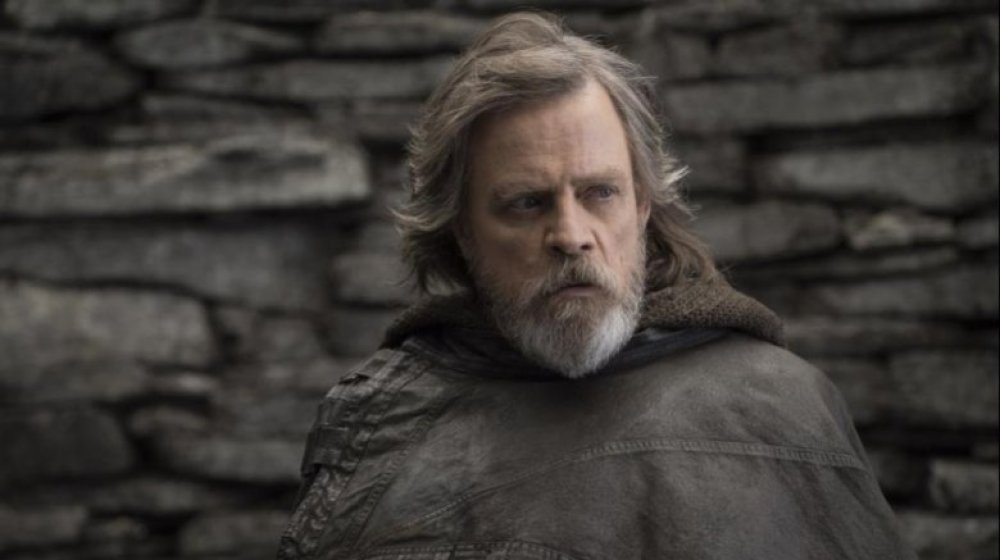 As the only film in the sequel trilogy not directed by Abrams, The Last Jedi had to clear an impossibly high bar. Unfortunately for writer-director Rian Johnson, many fans felt fairly disappointed by the long-awaited eighth episode.
Johnson made a valiant effort to strike out on his own with The Last Jedi, but diehard Star Wars fans were underwhelmed by and even angry over his unique take on the universe — which saw the introduction of new characters like Rose (Kelly Marie Tran), an extended sequence at a casino that was universally panned (even by those who liked the film), and unpopular character deaths. Abrams might be dismayed at Phasma's demise, but uproar over Luke Skywalker's death and Snoke's sudden departure took over the discourse in the wake of The Last Jedi's release. Disposing of Snoke before audiences got any answers about his backstory or identity was bad enough for many fans, but killing off a second member of the main trio felt especially egregious.
With that said, Johnson didn't stay down for long. After Abrams returned to the trilogy to direct The Rise of Skywalker, Johnson turned back to original projects. His latest film, Knives Out, premiered to rave reviews and solid box office returns, even earning a few Golden Globe nominations in early December 2019.
In any case, Abrams' closing chapter will definitely spark plenty of discussion, and it's comforting to know that his plans can still pan out, no matter what happened in The Last Jedi. 
The Rise of Skywalker hits theaters on December 20.