Disney Just Issued A Serious Warning About The Rise Of Skywalker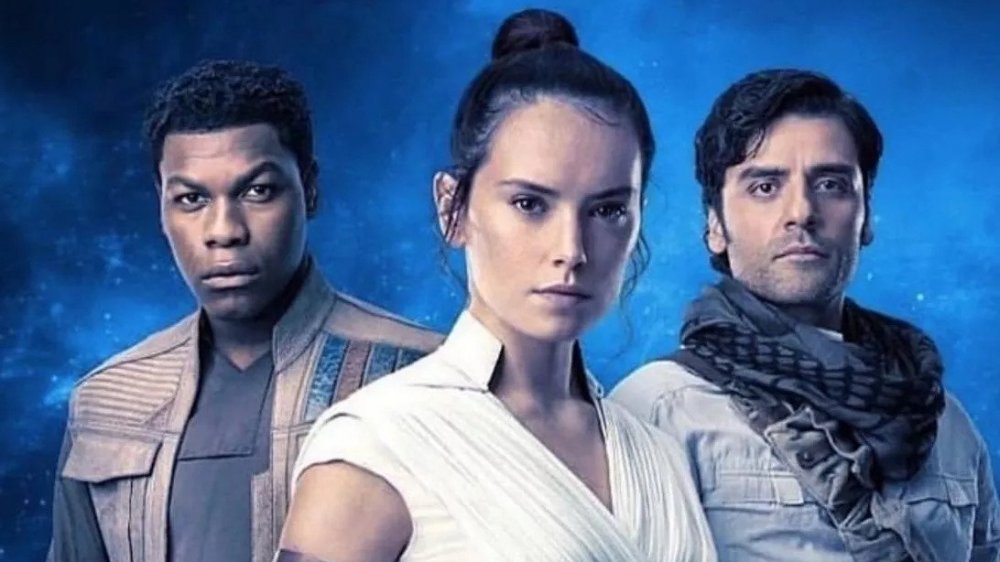 Lucasfilm / Disney
Everyone's going to want to see Star Wars: The Rise of Skywalker — but some fans will need to exercise caution.
Disney is working with the Epilepsy Foundation to get the word out that viewers with photosensitive epilepsy may be adversely affected by some sequences in the movie, according to The Hollywood Reporter.
Those with photosensitive epilepsy — who comprise about 3 percent of epilepsy patients overall — can suffer seizures when exposed to strobe-like flashing lights for significant periods of time. The House of Mouse has sent a letter to every venue exhibiting Rise of Skywalker, all over the world, warning of the potential of some portions of the film to cause serious problems for viewers with the condition.
"Out of an abundance of caution, we recommend that you provide at your venue box office and online, and at other appropriate places where your customers will see it, a notice containing the following information: Star Wars: The Rise of Skywalker contains several sequences with imagery and sustained flashing lights that may affect those who are susceptible to photosensitive epilepsy or have other photosensitivities," the letter read in part.
At the same time, the Epilepsy Foundation's official Twitter account tweeted a message praising Disney for its proactive stance and sharing a link to a page on its website containing advice for photosensitive epilepsy sufferers who, like the rest of us, are anxiously awaiting the flick's release. This is important info, folks — and, as such, we're reprinting it here for the benefit of anyone who suffers from photosensitive epilepsy, or who knows somebody who does. It reads:
"The Walt Disney Studios and the Epilepsy Foundation are working together to advise photosensitive viewers to use caution when watching Star Wars: The Rise of Skywalker. The film contains several sequences with imagery and sustained flashing lights that may affect those with photosensitive epilepsy.
We thank Disney for reaching out to us and proactively providing information to movie theatres and moviegoers in advance of the movie's release. If you or someone you know are sensitive to lights, please consider the following as you make plans to watch the movie:
-Ask a friend to watch the movie first.
-Take your friend with you when you go see the film to alert you to which scenes contain the flashing lights so you block your eyes during those scenes.
-Teach your friend the three simple steps of seizure first aid — Stay, Safe, Side — so that they can assist if you have a seizure."
About those three steps: in the event that someone you're with has an epileptic seizure, you'll want to Stay with the person and start timing the seizure; make sure that they're Safe, steering them clear of potentially dangerous objects or situations if they are still on their feet; and if they are not, turn them on their Side and make them as comfortable as possible. You can visit the Epilepsy Foundation's First Aid for Seizures page on its website for more information.
What other movies can cause problems for those with photosensitive epilepsy?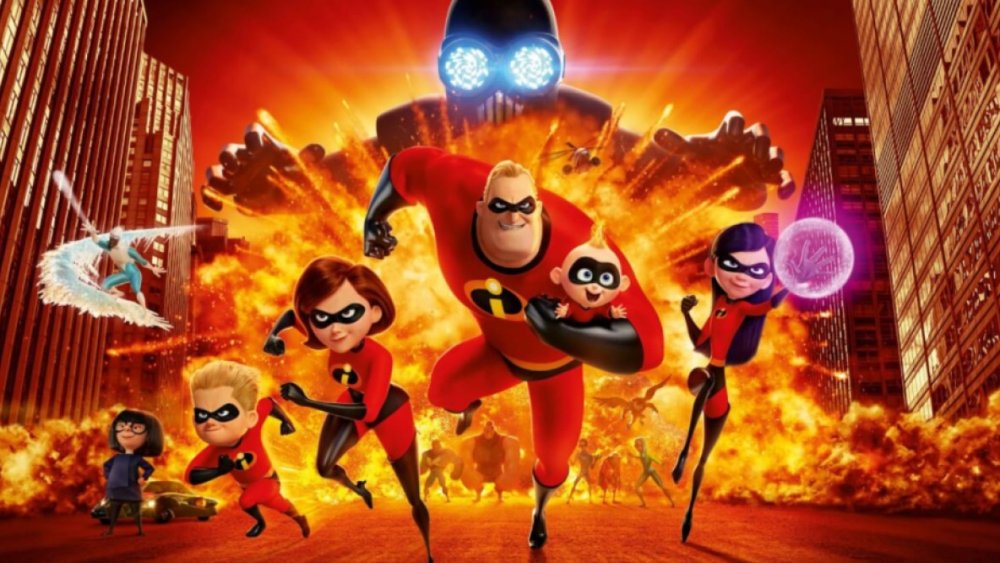 Disney/Pixar
Credit Disney for consistently being on top of this issue. One of the last major pictures to pose significant risks to those suffering from photosensitive epilepsy was The Incredibles 2, the highly-anticipated sequel to Mouse House subsidiary Pixar's 2004 superhero spectacular. That film carried a similar warning to The Rise of Skywalker's, and for its overseas and home releases, Disney went so far as to re-edit the film so that it would comply with the Harding Box test, which is used to effectively measure the risk posed to photosensitive epilepsy sufferers due to flashing lights.
2011's Twilight: Breaking Dawn is another major mainstream film which prompted a warning from the Epilepsy Foundation after nine moviegoers were reported to have been hospitalized during screenings. The Tumblr page Movie Health Community, which keeps track of films which might pose problems for those with epilepsy or acute motion sickness, has also compiled a list of recent films which may prompt epileptic seizures. Among them are: Ocean's 8, Solo: A Star Wars Story, A Wrinkle in Time, Deadpool 2, Ready Player One, Avengers: Infinity War, Tomb Raider, and the Netflix movie The Cloverfield Paradox.
While it's only a small percentage of the population that are adversely effected by exposure to flashing lights, it's safe to say that pretty much everybody is going to be taking in The Rise of Skywalker at some point, so it's only appropriate that the potential risk to that subset of viewers should be broadcast loud and clear. All too often, giant corporations are oblivious to the issues that their products might cause to underrepresented segments of their customer bases, so when they get things right, we're of the opinion that they should be commended. In this case, Disney absolutely got it right — so thank you, Mickey, for doing your part to prevent any unnecessary suffering on the part of viewers who can't wait to see how the decades-spanning Skywalker Saga ends.
Star Wars: The Rise of Skywalker hits the big screen on December 20.