Amazing News Just Dropped For Locke & Key Fans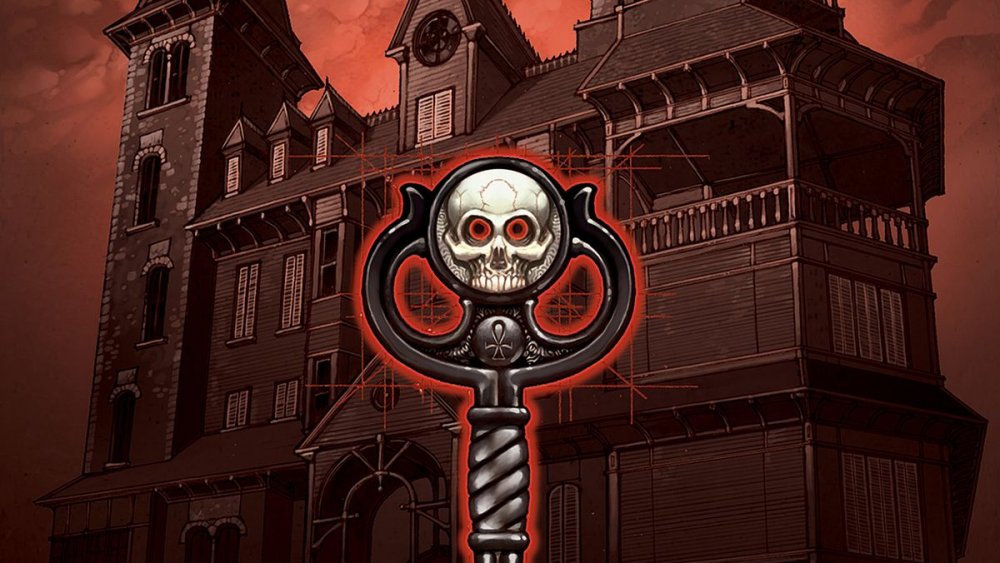 IDW Publishing
If you love the IDW horror comic series Locke & Key, then have we got some great news for you.
A live-action serial adaptation of the series has been cooking for some time now at Netflix, and the streamer has finally released an intriguing new poster which just happens to reveal its premiere date: February 7, 2020. (via Deadline)
Adapting Locke & Key for the screen always promised to be a Herculean task; the comic is the brainchild of writer Joe Hill, who is the son of an author of some note by the name of Stephen King. Hill apparently shares dear old dad's affinity for byzantine plotting and rich, detailed backstory, both of which Locke & Key features by the truckload.
Fortunately, Netflix has assembled a killer roster of behind-the-camera talent which has our hopes for the project sky-high. Serving as a producer and co-showrunner is Carlton Cuse, who knows a thing or two about weaving together multiple plot threads thanks to his time on the classic TV series Lost, and who also helped bring the acclaimed horror series Bates Motel to the screen. Helping run the show alongside Cuse is Meredith Averill, who filled a similar role on the smash hit Netflix series The Haunting of Hill House.
For good measure, the streamer also brought in a pair of producers who recently had a bit of success adapting one of King's better-known properties: the brother and sister team of Andy and Barbara Muschietti. Andy directed 2017's It: Chapter One, the highest-grossing horror film of all time, and its 2019 sequel; Barbara was a producer on both films.
Among Locke & Key's cast are Darby Stanchfield (NCIS), Jackson Robert Scott (who appeared as the doomed Georgie Denbrough in both It movies), Connor Jessup (American Crime), Emilia Jones (Incident in a Ghostland),  Bill Heck (The Ballad of Buster Scruggs), Laysla De Oliveira (In the Tall Grass), Thomas Mitchell Barnet (In the Dark), Griffin Gluck (American Vandal), and Coby Bird (The Good Doctor). Check out the poster below.
What is Locke & Key about?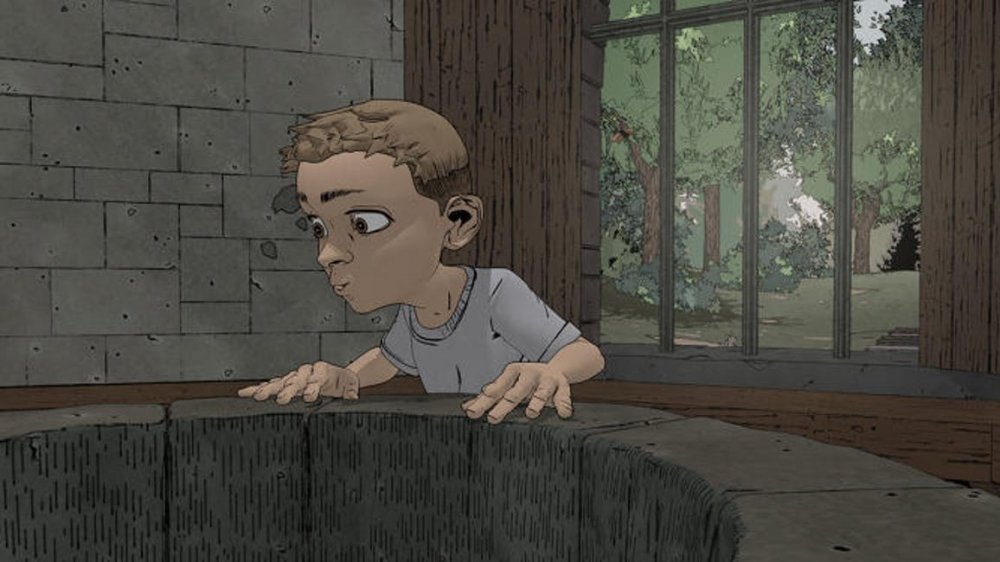 IDW Publishing
The labyrinthine plot of Locke & Key, published between 2008 and 2013, is not easily broken down, but we'll give it a shot. The series follows the three Locke children, Tyler, Kinsey, and Bode, who move into the old family home (dubbed "Keyhouse") after the mysterious death of their father. They discover that the house is indeed full of keys — magical keys that can open a series of doors throughout their home.
It turns out, though, that the keys' magic is due to the fact that they're actually forged from "whispering iron" which is the physical form of extra-dimensional demons which attempted at various points to intrude on the earthly realm. The comics' non-linear narrative reveals that the keys were created by the siblings' ancestor Benjamin Locke during the American Revolution, and that they have been discovered at various points in history by different unwitting parties, with variably disastrous results.
Once the siblings take up residence in Keyhouse and begin to unravel the secrets of the keys and their powers, it becomes apparent that something is residing there with them — a demon who has designs on taking the keys for itself. This isn't the only demon they'll encounter, nor is it the only party interested in the keys — particularly the all-powerful Omega Key, which was the first to be created and which has the power to basically unleash Hell on Earth.
We can't wait to see how Cuse, Averill, and their writing team shepherd this crazy narrative to the screen. It should be made clear that Hill is a chip off the old block; he took up his pen name specifically to avoid coasting on his father's fame and notoriety, and he's established himself as a formidable talent in his own right. Locke & Key has won a slew of awards including an Eisner and a British Fantasy Award, and some critics have hailed it as nothing short of a masterpiece.
All of this is to say that we're supremely excited for this series, and you should be, too. We'll be here with our signature brand of expert analysis when Locke & Key drops on Netflix in February.