Disney Is Releasing Baby Yoda Merchandise For Christmas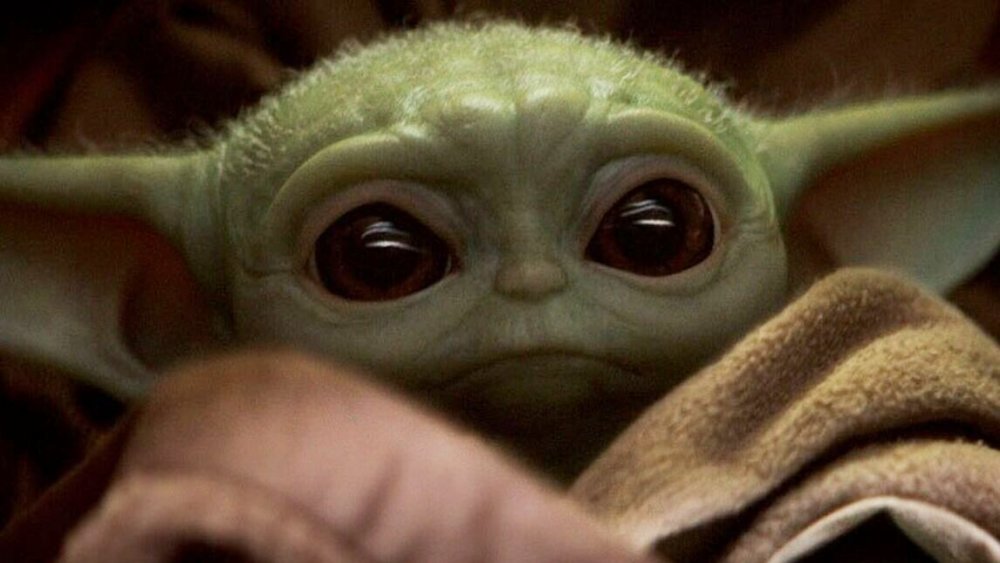 Lucasfilm / Disney
Fear not, Mandalorian fans — everyone's favorite 50 year-old infant will be on physical and virtual shelves in time for Christmas, in some form or another.
Disney has announced that merchandise featuring "The Child" — or, as viewers of the Disney+ series have affectionately nicknamed it, "Baby Yoda" — will be on sale as soon as this Friday. (That's Black Friday, for those keeping score at home.) According to CNBC, the merch will include "apparel and accessories," and while no specific mention was made of plush toys, we... simply can't imagine that there won't be plush toys, although they might come along a little later.
In case you've been hiding under a rock or on the forbidding surface of some kind of swamp planet since The Mandalorian's debut, the series focuses on the titular, as-yet unnamed (officially, anyway) bounty hunter, who is tasked with bringing in a target that has proven ridiculously difficult for members of his nefarious Guild to get their grimy hands on. Said target is located under heavily armed guard at a remote fortress on the harsh desert planet of Arvala-7, and with the help of a slightly suicidal bounty hunting droid, IG-11 (Taika Waititi), the Mandalorian is able to liberate it.
To his surprise, the target is a half-century old, infant member of the same unnamed race as the iconic Jedi Master Yoda ("species age differently," IG-11 helpfully explains). Rather than allow IG-11 to terminate it, the Mandalorian dispatches the droid — setting off one of the most egregiously odd buddy adventures of all time, the twists and turns of which have yet to be completely navigated.
The silent, contemplative, Force-sensitive "Child" instantly captured the hearts and minds of viewers, because it is — in a word — adorable. Its reveal at the conclusion of The Mandalorian's debut episode was a heck of a surprise, so it's no wonder that merch centered around the floppy-eared tot wasn't made available prior to its premiere — but there's no way Disney didn't know the extent to which the character would captivate every single one of the series' viewers, so it seems pretty likely that the House of Mouse will do its best to make sure that under every tree, a Baby Yoda there will be.
Of course, Hasbro — which holds the license to produce Star Wars toys — has had no comment on when actual plush toys will be available. (Let's face it: shirts and socks and stuff are fine, but what everybody really wants is a cuddly Baby Yoda of their very own.) In the informed opinion of one industry insider, though, failing to exploit that market would be akin to tearing up a license to print money.
"As long as the merch hits before the holidays, it's going to be a huge success," said Marissa DiBartolo, Editor-in-Chief of The Toy Insider. "If it drops before Black Friday, which we expect it will, I guarantee it'll be gone in an instant. 'Baby Yoda' will be the Tickle Me Elmo of 2019 — just grab yours before it ends up on eBay." (via MarketWatch)
Where can I get Baby Yoda merchandise?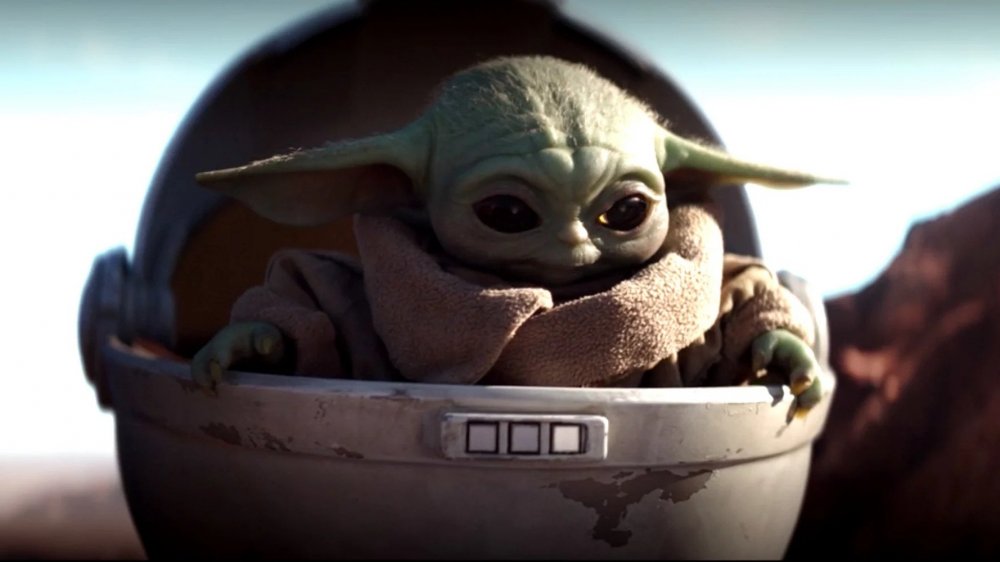 Lucasfilm/Disney
It stands to reason that within a few months at the most, you'll be able to pick up Baby Yoda toys, mugs, hats, and practically anything else you could conceive of at retail outlets from department stores all the way down to your local gas station. In order to score some merch in time for the holiday, though, you'll have to know where to look.
First things first: if it's T-shirts you're looking for, CNBC reports that Amazon has a couple different styles for sale right now. The online retailer is expected to have a wider variety of merchandise available in the coming days.
As soon as Black Friday, you may want to check department stores Target, Kohl's, and Macy's, as well as specialty retailers Zazzle, Hot Topic, and Box Lunch. Also (of course), some products will be available at the Disney Store, website ShopDisney.com, and at Disney Parks. 
At this point, it's being reported that consumers will be able to pre-order toys — including those of the plush variety — over the coming weeks. It's unclear exactly what type of merchandise is expected to ship in the next few days, but again, we'd be shocked if Disney's goal wasn't to get a plush Baby Yoda into the hands of everybody who wants one (so, everybody) by Christmas.
Now, there's always the chance that the Tickle Me Elmo comparison could prove to be apt, and that the demand for Baby Yoda toys over the next month could far exceed the supply. Given the cuddly critter's explosive popularity, in fact, we find this to be pretty likely — so your best bet to get your hands on one would probably be keeping a close and vigilant eye on the online outlets mentioned above.
Failing that, well, there's always eBay. Good luck, may the Force be with you, and a joyous holiday season we hope you have.