This Star Is Reportedly Being Eyed To Play Goku In Dragon Ball Movie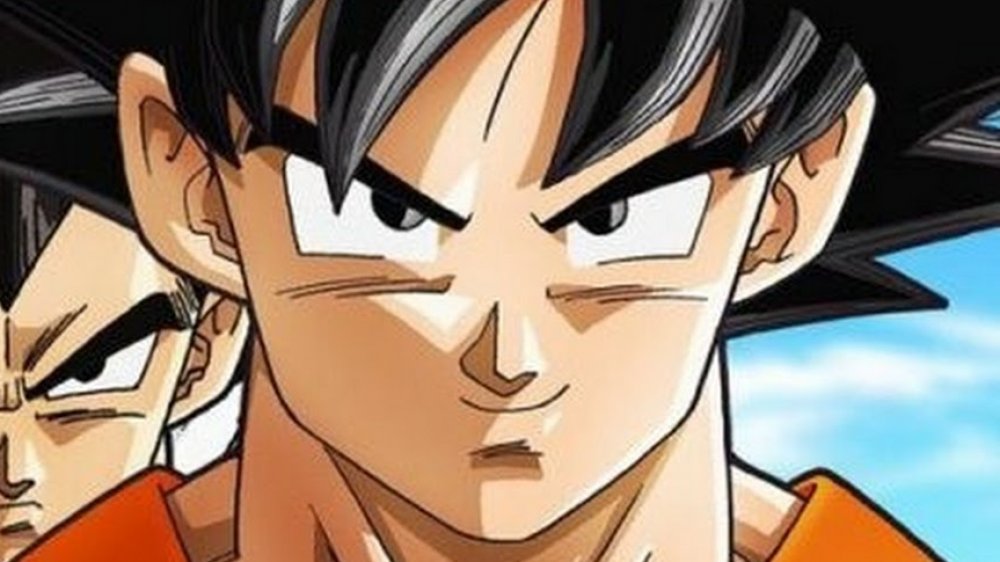 Has Disney found its Goku... already?
Following reports that a Dragon Ball live-action film is in early development at Disney comes the news that the studio may already have their eye on a candidate for the film's leading role: Ludi Lin, who appeared in last year's Aquaman. (via We Got This Covered)
Lin is reportedly being considered for Goku, the good-natured and formerly monkey-tailed extraterrestrial warrior in the highly popular Japanese manga and anime series of the same name. WGTC is reporting that according to its sources, Lin is currently on the studio's wish list of potential actors to help usher in a new iteration of the hit anime franchise. Said sources state that at this point, it is just a wish list, however, and there's no word on whether the actor has actually been contacted by the studio. It should also be pointed out the report is in no way confirmed, and should be relegated to the realm of rumor until such time as official confirmation comes down the pike.
Lin has slowly seen his star rise over the last several years, starting with his role as Zack, the cocky, adrenaline-seeking Black Ranger in the Lionsgate reboot of the beloved and campy '90s Power Rangers franchise. The film underperformed at the box office, but Lin's prominence on the project helped propel the Chinese-Canadian star into the spotlight. 
Soon after, he appeared as Captain Murk, the leader of Atlantis' front line army (and eventual foe to Jason Mamoa's titular hero) in Aquaman. He then turned up in a crazy episode of Black Mirror ("Fighting Vipers") before nabbing the role of Liu Kang in New Line Cinema's upcoming Mortal Kombat reboot, which is slated to hit theaters sometime in 2021.
According to WGTC's sources, the new Dragon Ball flick will have an exclusively Asian cast and sport a large budget — a decidedly different approach to bringing the beloved anime to the big screen than 20th Century Fox's 2009 adaptation. Directed by James Wong and written by Ben Ramsey, Dragonball Evolution was universally blasted by critics and fans alike for its poor writing, weird fight sequences, and white-washed cast. The film had a budget of $35 million dollars, and made about $55 million dollars at the global box office, making it a pretty egregious flop — especially for such a spectacularly popular property.
How possible is it that we'll actually see another live-action Dragon Ball adaptation?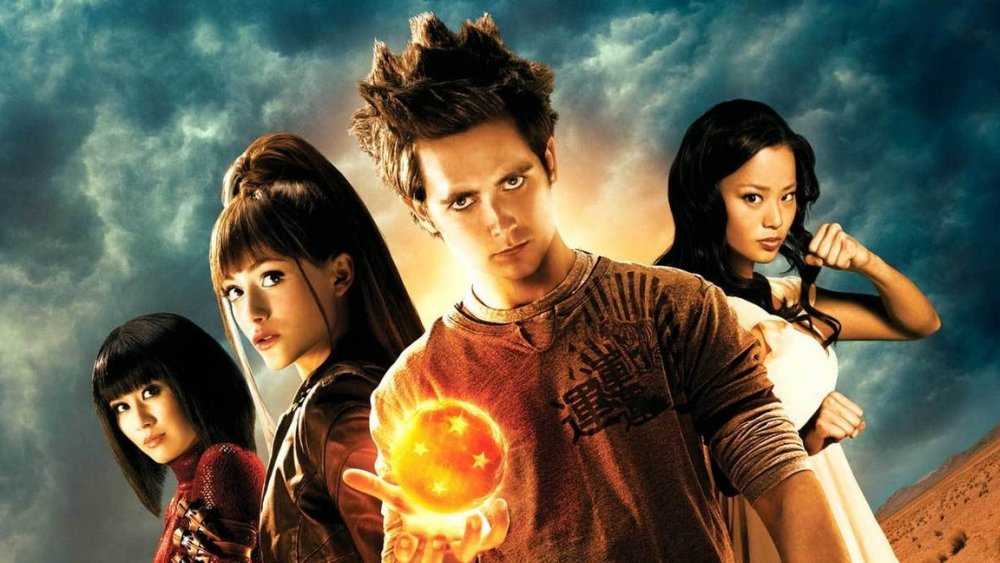 20th Century Fox
There are few franchises as popular worldwide as Dragon Ball; part hero's journey, part superpowered action story, part tale of friendship, the cultural influence of the anime has stretched far beyond its humble beginnings as a serialized manga, which was first published in 1984. Since its initial incarnation, the Dragon Ball franchise has spawned a number of manga spin-offs, several big and small screen anime adaptations, theme park attractions, video games, a series of soundtracks, companion books, collectible cards, table top games, and even a pop-up cafe. 
With all of that to its name, it shouldn't be surprising that it's one of the highest-grossing media franchises of all time — and one that major studios definitely want to try to cash in on. Following the catastrophe that was the 2009 live action adaptation, though, it seemed highly unlikely that Goku and his unforgettable enemies like Frieza and Janemba would ever see the light of live-adaptation again. Knowing how badly it could go wrong, some of Dragon Ball's most die-hard fans even started to believe that no film at all was better than another bad one. 
Thanks to the Disney/Fox merger earlier this year, however, everything has changed. Disney has become an absolute juggernaut for producing high-value IP-based franchises; the studio that managed to assemble Marvel, Star Wars, and Pixar under its roof before moving on to Fox has been so successful in converting established IP to box office gold that it's got other studios scrambling to figure out how to to replicate its model with their own projects. 
Fox Studios has seen many of its in-development movies scrapped since the merger — but that doesn't mean that the Mouse House isn't interested in welcoming Fox's more powerful properties into the fold. With Dragon Ball's massive cultural clout, it seems highly likely that Disney will, at the very least, consider bringing this beloved anime universe to life. 
Until we get some kind of actual announcement, though, we'll just have to hope that there's something to all of the buzz — and for our money, Lin would make an absolutely amazing Goku. We'll keep our eyes peeled for any official word, and keep you up to speed.