Vikings Season 6 - What We Know So Far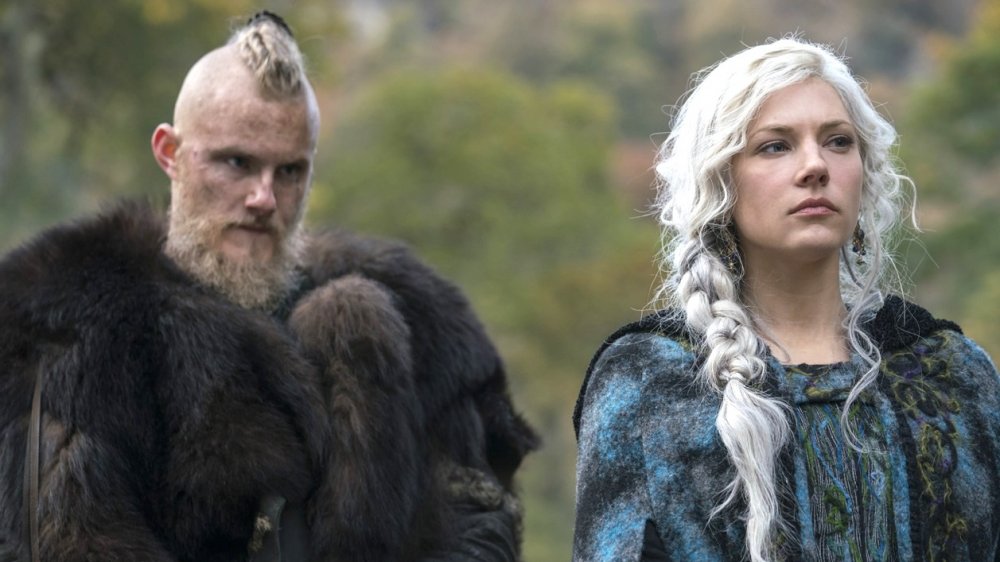 It's time to hang up our blades and prepare for ascension to television Valhalla. In 2020, we'll say goodbye to History's hit show Vikings, the gruesome historical drama that follows the Lothbrok family during the upheaval of the Dark Ages when Nordic peoples sacked the English and French coasts for plunder. 
History ordered Vikings season 6 before season 5 even aired, which initially may have felt encouraging to fans about the health of the show going forward. Alas, in hindsight, fans should have taken the early renewal as a sign that the series' ending had been planned all along. Vikings showrunner Michael Hirst confirmed this notion in January 2019, stating that the six seasons have told the complete story he wanted to, and that season 6 of the show is the correct place to end (though he's apparently hard at work on an unspecified Vikings spin-off series).
No one ever wants to let their favorite shows go, but it's always in the best interest of everyone — cast, crew, and audience alike — to know where and how a story should end. There's a lot left to sew up in this pre-Enlightmentment bloodbath soap opera, so as we prepare for the final raid, let's discuss who can we expect to see, when will it happen, and how Bjorn and his people will fare on this final narrative voyage. 
Here's everything we know so far about Vikings season 6.
What's the premiere date for Vikings season 6?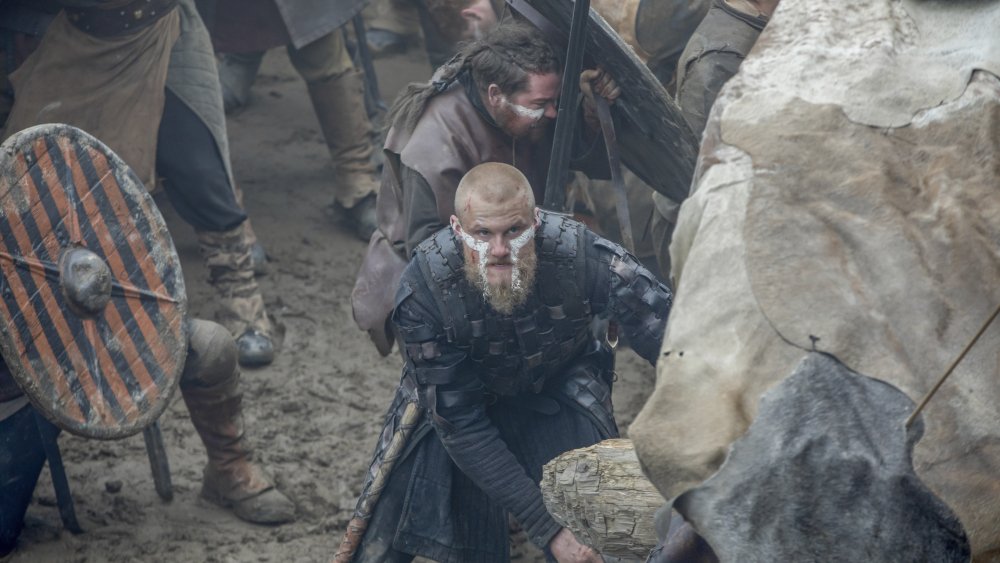 Good news, Vikings fans: there is indeed an official release date for Vikings season 6. The final season of Vikings will debut on History on Wednesday, December 4, 2019. 
As has previously occurred on seasons 4 and 5 of the series, Vikings season 6 will premiere with a two-hour special comprised of the first two episodes of the season. From there — and again, much in the same way episodes were released for seasons 4 and 5 — the final season of Vikings will air its subsequent episodes over successive Wednesdays for eight more weeks before going on a hiatus. Then, Vikings season 6 will return for 10 more episodes at an as-yet unannounced date later in 2020. In total, the sixth season of Vikings will run for 20 episodes.
Though Vikings has done this split-season format a couple of times before, this year it's especially advantageous in order to avoid the black hole of television ratings the 2020 Tokyo Summer Olympics will represent. Fans may have to wait some time between half-seasons for the final climax, as the 10th episode of Vikings season 6 will air in mid-January and the Olympics will air from July 24 to August 9. Considering the premieres of the fifth season's first and 11th episodes were almost exactly a year apart, the precedent for History exercising patience in airing its top-rated show already exists, and is likely to be repeated for very good reasons.
Who's in the Vikings season 6 cast?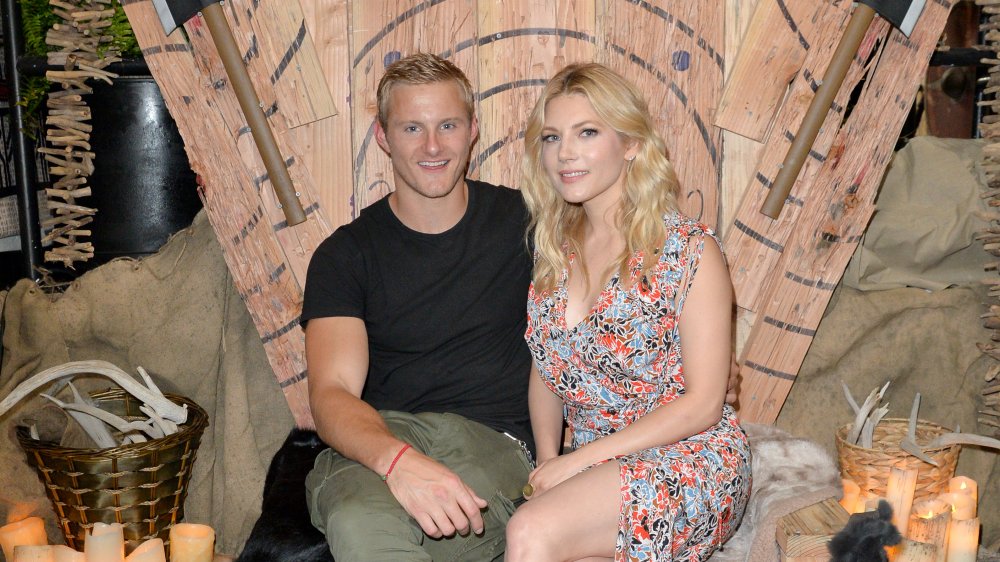 Jerod Harris/Getty Images
From what we can tell, everybody who's still alive on Vikings will be back for one last raid. Bjorn (Alexander Ludwig) and Ivar (Alex Andersen), of course, still have scores to settle, and will return as central figures of the final season. Floki (Gustaf Skarsgård), Torvi (Georgia Hirst), Ubbe (Jordan Patrick Smith), Alfred the Great (Ferdia Walsh-Peelo), White Hair (Kieran O'Reilly), and Gunnhild (Ragga Ragnars) are all for sure returning as well. 
There was some concern that Katheryn Winnick, who portrays Lagertha on Vikings, may not return for season 6 or might possibly have a lesser role due to being picked up for Wu Assassins, one of the best Netflix originals of 2019. But don't you worry — she hasn't set aside her sword and shield just yet, and will take center stage one last time. In an extra sign of respect for her contribution to the show, Winnick will even be directing an episode before Vikings signs off for good.
Alicia Agneson, who plays Freydis, will be making a surprise return to the final episodes despite having been murdered by her husband Ivar at the end of the fifth season. What exactly that return might look like is still under wraps — but Agneson has posted on social media about reporting for filming, and is even featured in a teaser trailer, so there's no doubt about her involvement on Vikings season 6.
Finally, Vikings is acquiring a few new late-stage characters for season 6: Oleg of Novgorod, a Varangian prince played by Danila Kozlovsky, and Erik, played by Eric Johnson. The character of Erik is still largely unknown, but fan supposition believes he may be Erik the Red and possibly Freydis' father. There's also Ganbaatar, played by Maltese actor Andrei Claude, who has described his character as "the captain of the Rus Vikings' army and also Prince Oleg's right-hand man."
Many would be inclined to wonder whether or not former series lead Travis Fimmel, who played Ragnar Lothbrok, might return even briefly for the show's curtain call. However, Vikings showrunner Michael Hirst has put the kibosh on that hope — though it's possible that old footage could be used as flashbacks. Ludwig's Bjorn experienced some of that during season 5, recalling memories in which his father taught him about leadership. Fimmel has plenty else at hand for him at the moment, too, so he may have not even been available to shoot scenes for Vikings season 6.
What's the plot of Vikings season 6?
The major driving force of Vikings season 6 will be the continuing struggle between brothers Bjorn and Ivar over rulership of Kattegat. At the end of season 5, we saw Ivar defeated and fleeing east from Kattegat along the Silk Road — where he will encounter Oleg of Novgorod and, in the way that many unseated royalty in the Dark Ages did, make an alliance with the Rus people and go to war with Bjorn and Kattegat for the throne. 
Now that foreign rulers with their own aspirations and ulterior motives have been put into the mix, it isn't just familial struggle as primitive civil war anymore. Alongside that story on Vikings season 6, Ubbe and Torvi will take to the sea in search of Floki to learn what has become of him and his troubled colony in modern-day Iceland. Bjorn's hope for peace and a return to his father's rulership style of more equitable distribution with his people will be tested to the extreme as invaders arrive on his shores and challenges to his throne come from within.
Is there a trailer for Vikings season 6?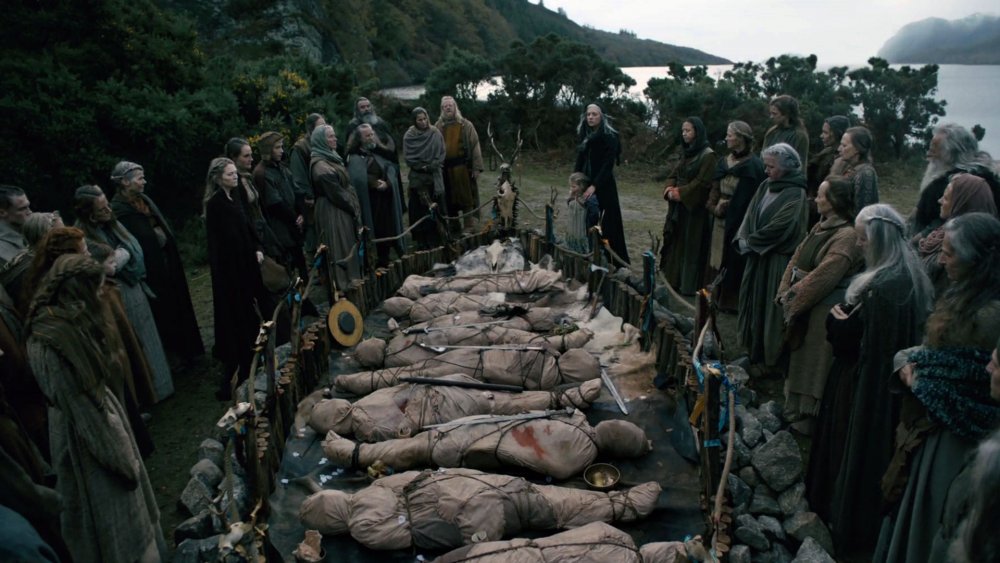 As of November 2019, there have been two major trailers for Vikings season 6: a teaser trailer that was released in January soon after season 5 ended, and a full trailer that debuted in October. Both versions are heavily focused on Ivar and Bjorn's feud — at one point, Ivar and Bjorn are on a beach together and Ivar notes with existential exhaustion that the gods must enjoy watching them fight — but the full trailer features deeper explanation of where everyone is headed as chaos threatens their lives. 
Though Lagertha claims she's tired of war and wishes to retreat to a farm and live away from the bustle of the world, several joined shots imply that White Hair, Housecarl of Ivar left bereft once his master was overthrown, is pursuing her to exact an unknown punishment. Whatever that means, it nonetheless clearly ends in Lagertha lifting her sword once more to help her son Bjorn defend Kattegat for the greater good. 
Elsewhere in the trailer, Oleg tells Ivar that he has already prepared an invasion force, and that Ivar's arrival in his kingdom feels like providence to him to move forward. This alliance is far from rock-solid, however, as Oleg also can be heard threatening Ivar to never betray him. Is Oleg ready to become a proxy king under the iron fist of a more violent would-be emperor, or will he at last recall the importance of the family and cultural roots he forsook in the name of power? Is such a dark, gritty, and ultra-violent show interested in and capable of such a relatively happy ending? 
Whether everyone is left dead on a battlefield like a Shakespearean tragedy, or some are permitted to live out their lives in peace, we're sure Vikings will go out in mud-covered and elaborately-braided style.