Vikings Ending After Season 6, Spin-Off Series Currently In Development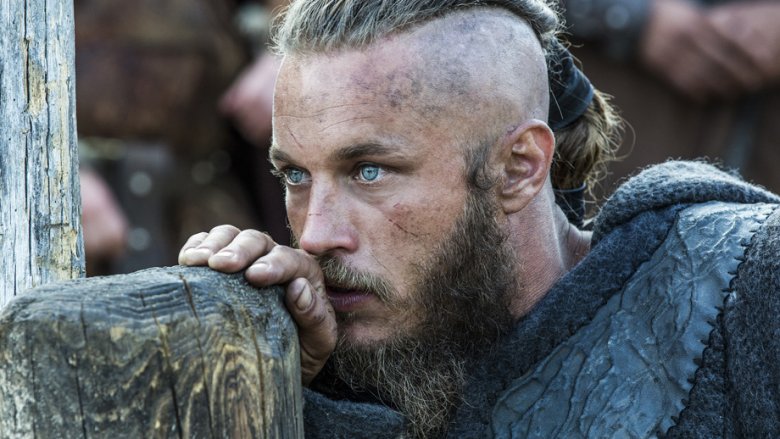 You don't become a legend without a fight — and now the fight is coming to an end. 
History announced on Friday, January 4 that its flagship series Vikings will conclude with its forthcoming sixth season. A representative for the network confirmed the news to Deadline. 
As Vikings is currently airing the second half of its fifth season, the final episode of which will launch on History on January 30, fans of the historical drama won't have to say goodbye to the show any time soon. The Vikings creative team recently wrapped filming on the sixth and final season, but it isn't expected to debut until the later months of 2019. It's likely that the very last episode of Vikings won't arrive until early or mid-2020 — over a year away from the time of this writing. 
Balancing the bad with the good, History also offered some sweet news to go with this sour announcement: a Vikings spin-off series is already in the works. 
Sources close to Deadline have relayed that the network is again collaborating with MGM Television, the studio behind Vikings, and show creator Michael Hirst for an offshoot that will feature "the same creative team as the original series" and will keep the Vikings franchise alive. Should the spin-off move forward past the early stage of development that it's currently in, Die Hard and The Fugitive scribe Jeb Stuart will join Hirst to create the project. 
It makes sense that Hirst would climb aboard a Vikings spin-off series, both because he created, executive-produced, and wrote the original show (penning all of the series' episodes, 65 of which have already aired on History) and because he and his production company Green Pavilion Entertainment are under a first-look agreement with MGM. Epix, another television network that MGM owns, is keen on Hirst's blossoming drama series about Ancient Rome, which he's been creating with legendary film director Martin Scorsese. It's likely that MGM is also hoping to keep Hirst at History in some capacity, so it's equally as plausible to assume the Vikings offshoot will eventually get the green light, perhaps as the original show inches closer to its final season. 
While History didn't provide a reason as to why Vikings is ending, it doesn't appear as though it's down to poor ratings or a massive drop in viewership. Inspired by the sagas of the Viking and Norse hero Ragnar Lothbrok, the series originally told his tales until the character, played by Travis Fimmel, reached the end of his narrative arc during season 4. From there, the series continued to captivate audiences as it shifted focus to center on Ragnar's sons. 
Vikings scored incredible ratings when it aired its first episode on History in 2013, and has remained the network's number-one scripted show of all time. That's saying something considering the series was History's first-ever ongoing scripted project and the very first series MGM Television ordered in the time following its bankruptcy. Vikings not only marked a turning point for History, but it also helped MGM TV restore itself — and offered TV-lovers another series to get stuck into. 
It will be sad to see Vikings go when it airs its final episode, but at least fans can find solace in the knowledge that they may be able to return to that world once more through the in-development spin-off.