Carnival Row Season 2 - What We Know So Far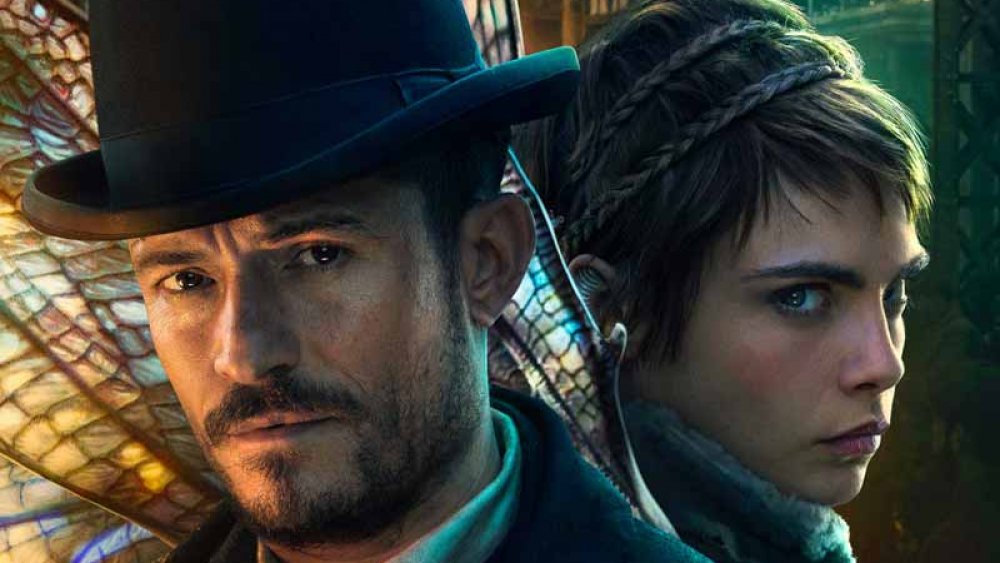 Amazon
It's been mere months since Amazon Studios dropped the first season of Carnival Row, and in that time, the Sherlock Holmes-meets-Tolkien-styled series has become one of the more divisive streaming offerings of 2019. Critics just can't seem to stop lobbing Rotten Tomatoes in the show's direction, but fans likewise can't quit lining up to check out the series' entrancing fairy-on-human action. 
The reasons for that sharp divide should be fairly obvious to most, as the fantasy genre typically plays better to regular viewers than those in the critical realm. More than most fantasy series, Carnival Row — which follows a human detective (Orlando Bloom) and a fairy refugee (Cara Delevingne) entangled in a dangerous affair and an even more dangerous murder investigation — at least tried to pander to the critics with its Holmes-tinged tale full of topical (if thinly veiled) political intrigue. Even still, the critical set were by and large having none of that intrigue when Carnival Row made its debut.
Luckily for the show's rapidly growing fan base, in the streaming game, hype and potential viewership numbers are all that really matter. As such, it was hardly a surprise when Amazon lined up a second season of the series before fans even had a chance to finish off their season 1 binge. Given the shocking turn of events that brought that first season of Carnival Row to a close, the next chapter of the series can't get here soon enough for those fans.
With all the surprising twists and turns the first batch of episodes had to offer, there's little doubt that a bold new world is about to open up in the next. Here's everything we know about what's ahead for Philo, Vignette, and the rest of the Carnival Row gang in season 2.
When will season 2 of Carnival Row be available to stream?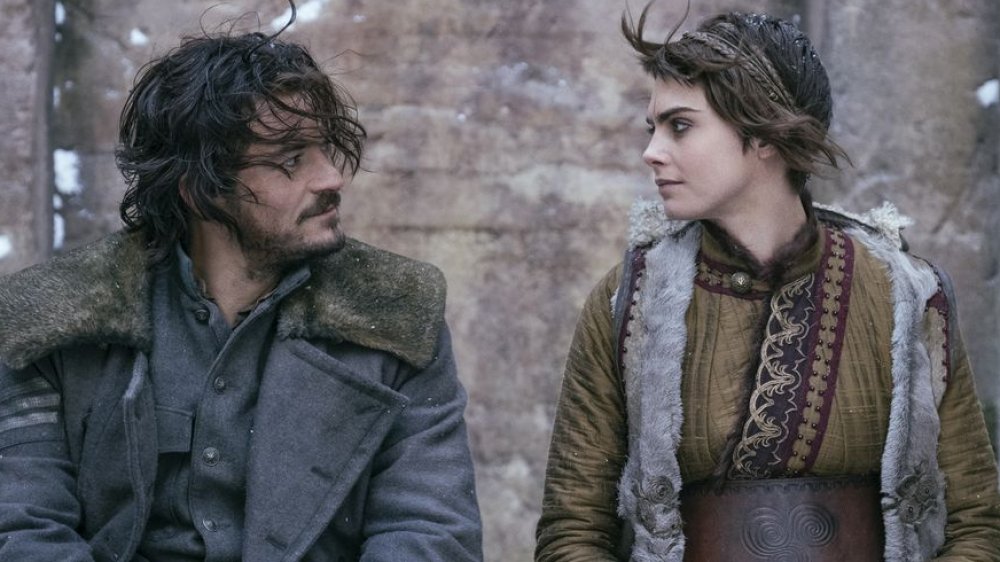 Amazon
With as many questions as Carnival Row's season 1 finale raised, the most prominent one remains, "How long will I have to wait to get back to the Burgue for season 2?" Unfortunately, we don't rightly know when season 2 of Carnival Row will arrive, because no official announcement has yet been made.
Of course, this is to be expected, as the first season premiered relatively recently. That being said, we can confirm via some killer behind-the-scenes video straight from the official Carnival Row Twitter page that not only is season 2 happening, it's already begun production. So, the good news for fans is that Amazon is wasting no time in bringing you more of the show's off-kilter magical madness.
That good news does, however, come with a bit of bad in that Carnival Row is a big time production packed full of intricately costumed extras, complex digital effects, and all manner of special make-up accouterments. While all of those elements add to the world-building fun, they also tend to make for an extended production period — which means even though Amazon fast-tracked season 2 of Carnival Row, there's probably still quite a wait ahead to actually see new episodes. 
It's probable that production on the second season will extend into early-to-mid 2020, and that means much of the coming year will find said season in post-production mode. Unfortunately, given that timeline, we'd be absolutely shocked if premiere day arrived in a similar summertime slot as season 1; it's far more likely that Amazon will hold Carnival Row's season 2 release until late 2020, or possibly even early 2021.
Who will be in season 2 of Carnival Row?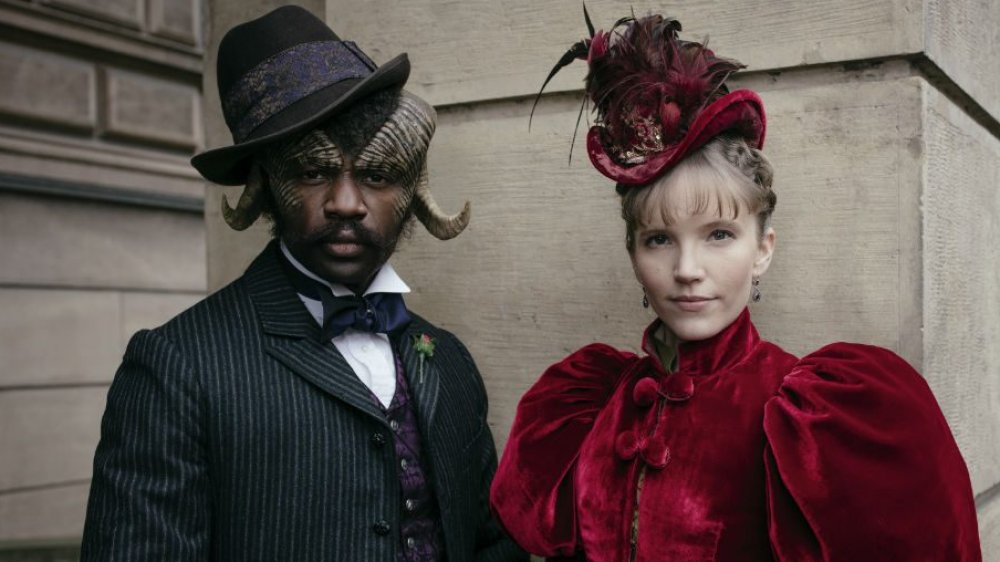 Amazon
While we don't know exactly what's in store for Carnival Row in the upcoming season, we do have a pretty decent idea about who will be returning to the series' cast. First and foremost, we can confirm beyond a doubt that both Orlando Bloom and Cara Delevingne will be reprising their roles as Rycroft Philostrate and Vignette Stonemoss, respectively. From that behind-the-scenes video, it's also quite clear that faun Agreus Astrayon (David Gyasi) and human Imogen Spurnrose (Tamzin Merchant) will also be continuing their complicated relationship in the upcoming season, and we're betting that you can count on seeing a lot more of Arty Froushan's pious politician Jonah Breakspear in the coming season as well.
Less clear is the potential return of season 1 regulars Absalom Breakspear (Jared Harris) and his duplicitous wife Piety (Indira Varma), as both were not exactly living when last seen. Still, given the breadth of magical elements at play in Carnival Row, it would not be at all surprising if one or both of those characters somehow found their way into the season 2 narrative. 
Finally, any discussion of Carnival Row's second season wouldn't be complete without mentioning that showrunner Marc Guggenheim has expressed interest in throwing Bloom's real-life fiancée, pop songstress Katy Perry, into the mix. Speaking with People at the season 1 premiere, Guggenheim said, "I was talking to Orlando the other day. I'm like, 'For season 2, we gotta get Katy coming by the set.' It'd be a lot of fun. I actually think Katy would be a great fairy... I wouldn't be doing my job if I didn't at least float that as a concept."
Of course, Guggenheim is likely talking about more of a cameo than an actual role, and it's in no way confirmed that this will happen — but if it does, we will be extremely disappointed if her character isn't explicitly revealed to be named Katy Fairy.
What is the plot of Carnival Row season 2?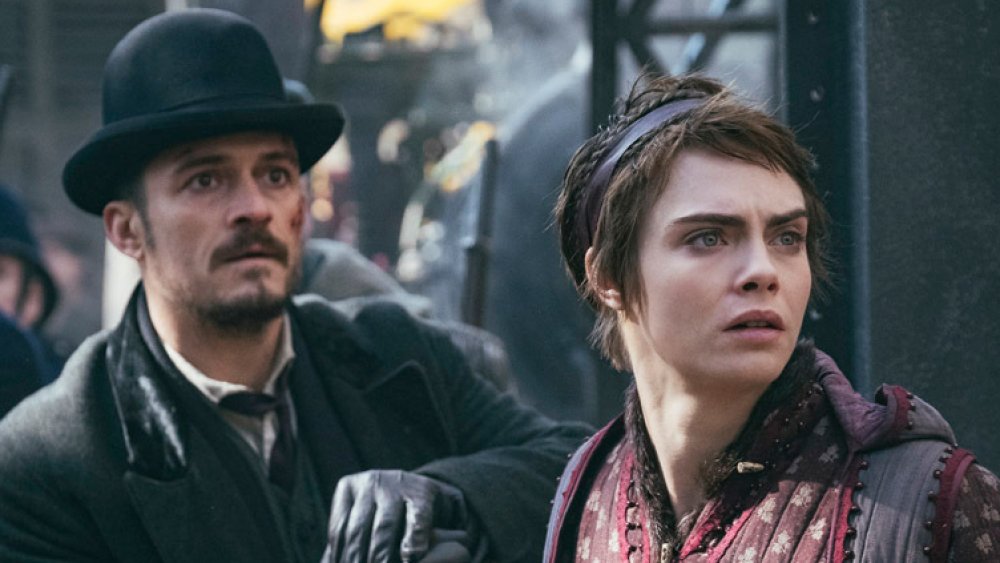 Amazon
At this early date, we haven't the slightest clue as to what's going to go down in the coming season. While Delevingne and her co-stars spend much of that behind-the-scenes video teasing new faces, new places, and new forms of magic coming to the Row in the new season, they were little more than teases, with no one offering anything concrete in terms of the actual plot.
Given where season 1 left off, though, we can be fairly certain that at least some of the season 2 action will be unfolding in the cramped confines of the Row itself. We can also be hazard a guess that Bloom and Delevingne will be spending a lot more time together on screen as their characters' romance develops, and they continue trying to find a rightful place for Philo in the world of the Fae. As far as new places go, it's worth noting that when we last saw Agreus and Imogen, they were on a ship and setting sail for parts unknown — so we can probably count on being introduced to a new and interesting setting or two.
Whatever lies ahead, we have no doubt that more creatures, more magic, and more overtly political, world-building madness is in store for season 2 of Carnival Row. We simply cannot wait for those new episodes to hit Amazon so we can fly back into the fray, and as soon as there are additional details to report, we'll be beating down your door with the news.