Will There Ever Be A Dexter Season 9?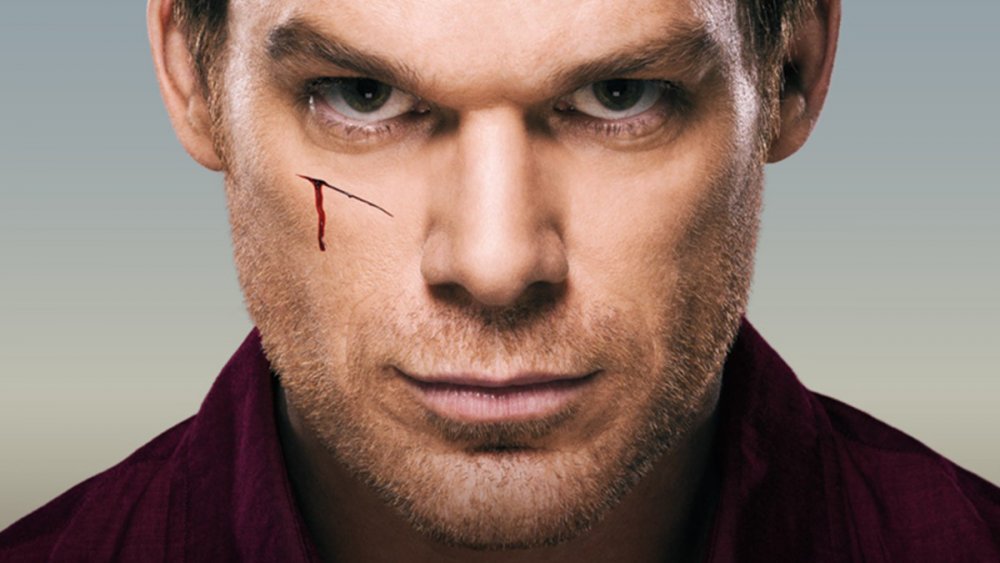 Showtime
It's been over six long years since the avenging monster we knew as Dexter Morgan scuttled the "Slice of Life" and ran off to the wilds of Oregon to start anew. Still, even after so much time away, it seems fans of Showtime's serial killer killer drama Dexter still can't get the vengeful psychopath's cold, calculating voice out of their heads. 
The series' rabid fan base has been clamoring for new episodes of Dexter since the credits rolled on 2013's wildly divisive series finale — even though one of the most divisive elements of that finale was the fact that it did, indeed, leave the door wide open to the possibility of new episodes. But hey, with that door still open, many of Dexter's biggest die-hards have been wondering if it's less a matter of if season 9 of the show will happen, and more a matter of when. 
It should be said first and foremost that, at the time of this writing, there is no new season of Dexter in the works at Showtime. That doesn't mean, however, we'll never see the brooding, blood-thirsty mug of Miami's most misguided avenging angel in a new run of episodes somewhere down the road. 
As a refresher, after a season-long struggle that found Dexter Morgan firmly on the path to paying for a lifetime's worth of evil (if oddly well-intentioned) deeds in the series finale, Michael C. Hall's murderous, genius level forensic blood-spatter specialist was last seen swinging a lumberjack's axe in the great Northwest. Of course, that means Dexter once again got away clean, which could also mean he's now honoring "The Code of Harry" somewhere in the lush Oregon wilderness. If Dexter were to return for a ninth season, that's presumably where the madness would unfold. 
As it happens, series star Michael C. Hall has in fact kept the door open for a possible return to the tortured, self-righteous mind of Dexter Morgan. As recently as 2018, the actor told Variety that he'd be open to a return if the right story presented itself. "It's a possibility given how the show ended that we could revisit Dexter," Hall said. "I have just yet to, for my part, imagine or hear someone else's idea that makes it feel [like it would be] worth doing. But never say never."
Although there's certainly some level of encouragement in that statement, Hall went on to offer that he still thinks it's a bit too soon to start talking about a Dexter revival, noting bluntly, "I don't think it's quite time. But it's a conversation that continues at its own pace."
Do we actually need a new season of Dexter?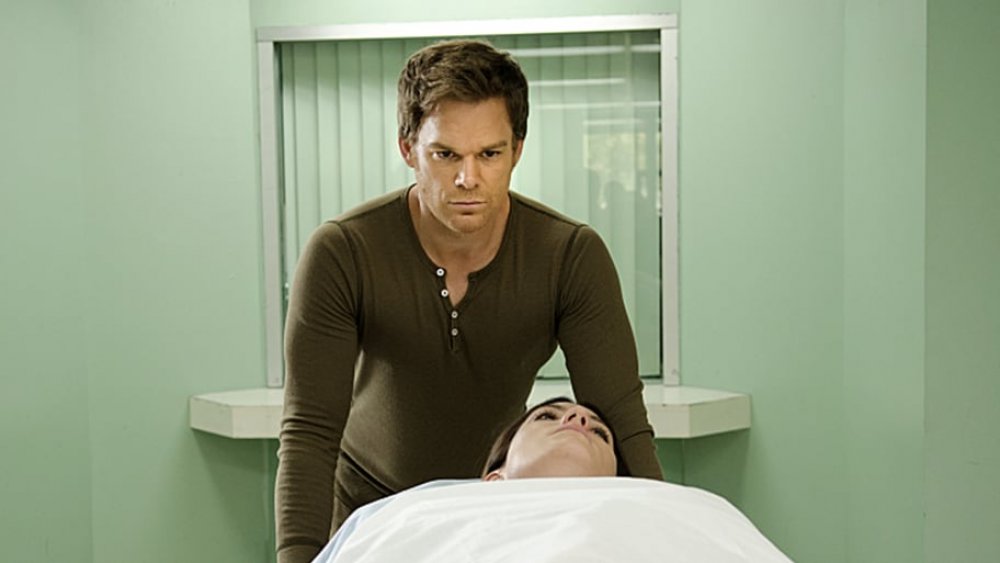 Showtime
Meanwhile, the fandom continues to hold out hope for a new batch of episodes, and it's even fanned the flames a bit (so to speak) with a recent fan-made poster for a new season ostensibly to be produced by Showtime and Netflix. The poster very nearly fooled the entirety of the internet before being exposed as a hoax, and it's a safe bet that the borderline-hysterical response to the faux revival probably grabbed the attention of Hall, Showtime, and Dexter creator James Manos Jr.
As with most great series, it's obvious that the show's absence has left a hollow place in the hearts of its faithful fans. Of course, with much of the post-Dexter conversation revolving around whether or not there could be a new season of the show in the works, there's significantly less about whether or not there should be a new season.
When Dexter made its auspicious premiere back in the fall of 2006, it proved to be a massive hit with critics, virtually all of whom praised the show for its audacious originality, complicated sense of morality, and crackerjack writing. Hall, who had previously gained recognition among the stellar ensemble cast of Showtime's Six Feet Under, was singled out for much of this praise — and while his singularly creepy performance anchored the series' entire run, most fans felt that Dexter provided diminishing returns after its spectacular first few seasons. After that, the series' increasingly unwieldy narrative tended to delve into potentially shark-jumping melodrama that proved too stark a counterpoint to the central character's... er, crazily level-headed attitude.
That's not to say there weren't high points along the way, however. Season four's "Trinity Killer" plot line in particular (fueled by a scene-devouring, Emmy-winning turn from John Lithgow) helped to make portions of that season some of the more electrifying television ever produced. But if we're all being brutally honest about Dexter's eight season run, we need to admit that, as high as the highs could get for the show over the years, the lows were sometimes too much to overcome — particularly in the final season. Unfortunately, in spite of an intriguing turn from the great Charlotte Rampling and a couple of brilliantly breathless episodes, season 8 overall was actually one of the series' low points.
In light of that stark fact, we can't help but wonder if we all shouldn't just leave Dexter alone to wander the Oregon woods for eternity. Still, given the show's still-potent fanbase and Hollywood's current TV reboot and revival trend, it somehow seems more likely that we'll see the character utilizing his impeccable instincts to "stalk-and-ambush" his nefarious prey once more at some point in the future. If so, let's hope that all those involved have the patience to wait for the right story to bring Dexter back, and that they make it worth the wait.