Rian Johnson's Newest Film Knives Out Was Inspired In Part By Last Jedi Backlash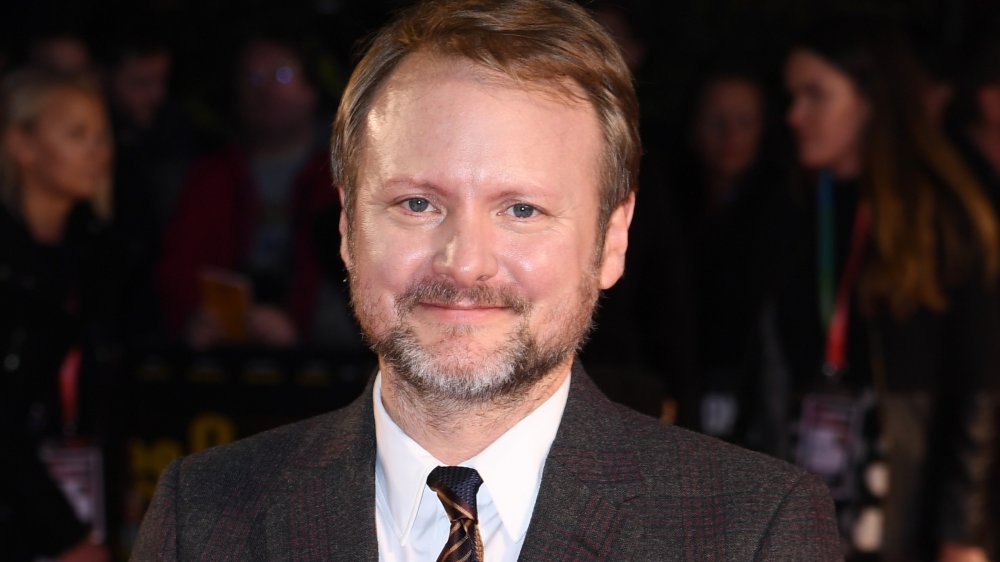 Gareth Cattermole/Getty Images
It looks like audiences have the cutting fan backlash to Rian Johnson's The Last Jedi to thank for the director's newest film — well, at least partially.  
During a panel at Deadline's The Contenders event in Los Angeles, Johnson explained how his highly publicized experience with online trolls after the release of The Last Jedi helped inspire elements of his upcoming black comedy murder mystery Knives Out. 
"That's one of the things [Knives Out] engages with, the current state of online culture," Johnson said. "Whether you made a Star Wars movie or you have a cooking show, whatever you're doing on there, someone's going to be screaming at you about it probably. Let's put it on a screen in a way we can all maybe have a laugh about it."
Knives Out follows the dysfunctional Thrombey family after their patriarch, 85-year-old crime novelist Harlan Thrombey (Christopher Plummer), invites them to his remote mansion for what he hopes will be a celebratory reunion. Things go seriously sideways when Harlan is found dead, and detectives Benoit Blanc (Daniel Craig) and Lieutenant Elliot (Lakeith Stanfield) are brought in to weed out his murderer. Inspired by various Agatha Christie adaptations, Knives Out positions everyone as a suspect — including Jaeden Martell's Jacob Thrombey, a character who tweets alt-right-affiliated hate speech online.
That may be Knives Out's most direct call to The Last Jedi's online critics, some of whom launched campaigns to decrease the film's audience score on review aggregation sites like Rotten Tomatoes and at one point started a petition to have Lucasfilm remove Johnson's movie from the official Star Wars canon. These types of reactions were only part of the critical audience wave against The Last Jedi, though, and not entirely indicative of its total reception. Just as there were several reasons why audiences didn't like Johnson's take, from the characterization of Mark Hamill's Luke Skywalker to the inclusion of Kelly Marie Tran's character Rose Tico, there were just as many viewers who did. 
While Johnson used some of the negative responses around his Star Wars installment to guide the narrative and tone of Knives Out, it's clear he still understands the complicated dichotomy around the franchise film's reception and, ultimately, online culture. The filmmaker told The Contenders crowd, "Anyone who's on Twitter these days, God bless you because it's rough waters out there, but there's also wonderful stuff about it."
Why is Rian Johnson addressing his Last Jedi critics again?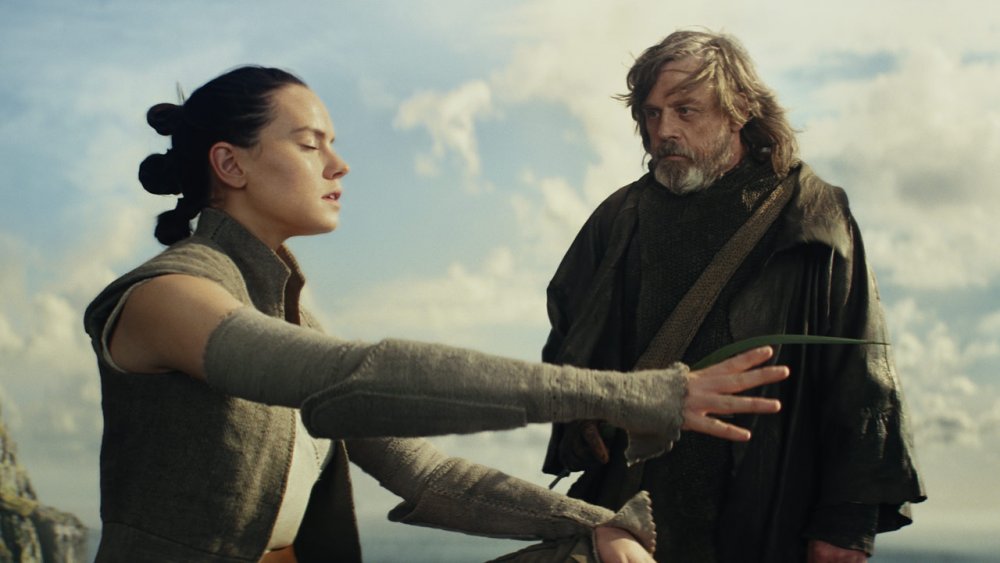 Throughout the months of Last Jedi backlash, Johnson appeared to remain noticeably level-headed in the face of his critics. And during his appearance at The Contenders Los Angeles event, the Knives Out director seemed to have no doubts about his future with Lucasfilm and the Star Wars universe. Johnson is set to create his very own trilogy of films, which he previously teased will capture the spirit of the franchise as a whole.
"We're still engaged with Lucasfilm and we'll wait and see," Johnson said. "No updates on it at this moment, but yeah."
So if Johnson's The Last Jedi wasn't struck from the canon and controversy around the film has (mostly) died down, why would the director bring it all back up? As Johnson explained, it has less to do with responding to critics themselves and more to do with him using that criticism to influence his modernized approach to the murder mystery genre. To give his Christie-inspired film — which stars big names like Chris Evans, Jamie Lee Curtis, Toni Collette, and Michael Shannon — a truly present-day feel, Johnson tapped into all of today's technological tools (which are so often used as weapons) to craft a world and cast of characters befitting of a modern-day mystery. 
"What we try and do is place it in modern day. That for me meant not just skinning it with cell phones, modern cars and music. That meant actually plugging it into 2019," Johnson stated. "We do character types who are slight caricatures of the type Agatha Christie used to do, but with people who for better or worse you could only meet in 2019."
Overall, it's clear Johnson took the lemons lobbed at him post-The Last Jedi and turned them into the lemonade he sipped on while thinking up Knives Out. Taste the fruits of his labor when Knives Out arrives in theaters on November 27.