Robert Pattinson Closes Deal To Become The New Batman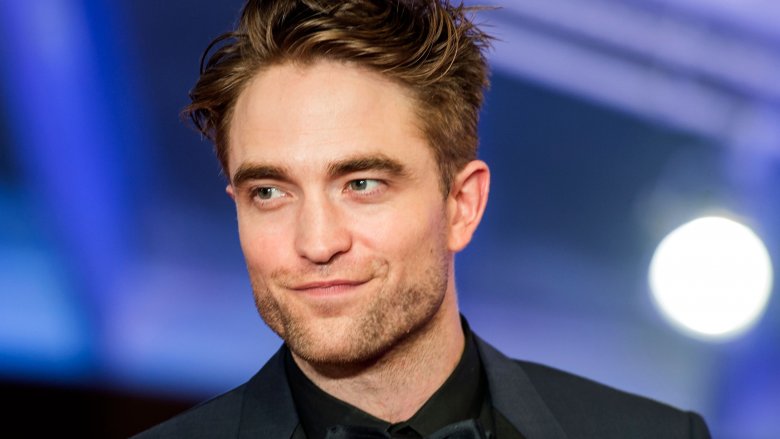 Fadel Senna/Getty Images
Welcome to Wayne Manor, Mr. Pattinson. 
Variety announced Friday, May 31 that Robert Pattinson has closed his deal to portray Bruce Wayne in director Matt Reeves' The Batman. 
Pattinson was reported as the unofficial new Batman earlier this month, though various outlets were concurrently claiming that X-Men franchise star Nicholas Hoult was screen-testing for the role as well. Thanks to sources close to Variety with knowledge of the going-ons at Warner Bros., it's now confirmed that the Twilight actor has indeed signed his name on the dotted line and will step into the iconic Batsuit soon. (Sorry, Hoult.)
Warner Bros. is keeping its metaphorical mouth shut on the whole situation, but with several trades reporting on the Battinson news, we wouldn't be surprised if the studio comes forward with a statement making everything officially official within the next few days. 
Pattinson closing his deal for The Batman is exciting in more ways than one. The Reeves-directed film has hit pothole after speed-bump after discarded heap of trash on the road to development — and it all starts with the fact that The Batman wasn't actually a Reeves-directed flick to begin with. Former Batman actor Ben Affleck was initially set to write, direct, and star in The Batman, but slowly he started leaving his posts after those reports hit the 'net. Eventually, he conceded the director's seat to Reeves and finally settled on the decision not to don the cape and cowl and instead let another, younger actor assume the mantle. After months of will-he-won't-he, Affleck let go of The Batman, giving Reeves and Warner Bros. the freedom and certainty to start getting the project off the ground. Securing Pattinson is the biggest, most important step the filmmaker and studio have made.
Additionally, this deal-signing might be just the beginning of Pattinson's career in the DC movie world. Some outlets are stating that Pattinson's final negotiations with Warner Bros. for The Batman will involve the actor potentially entering a contract for at least two more movies post-The Batman. As Deadline noted, "They've got to work out a deal that will clearly include options on at least two more films, but this is considered a formality in a drawn out process."
We've said it once before and we'll repeat it a thousand times: Pattinson is a fantastic pick to play Bruce Wayne. Those discrediting the actor because his biggest film role to date is Edward Cullen in the Twilight movies likely missed out on Pattinson's incredible work in The Lost City of Z and Good Time — two grossly underappreciated movies that pulled in rave reviews from critics. Don't believe us that Pattinson will probably knock it out of the park? Just listen to what Willem Dafoe had to say: "He's got a strong chin. That's a part of it. Can you imagine anyone with a weak chin ever playing Batman? I don't think so."
The Batman is scheduled for a June 25, 2021 release.