The Real Reason Aaron Paul Returned For El Camino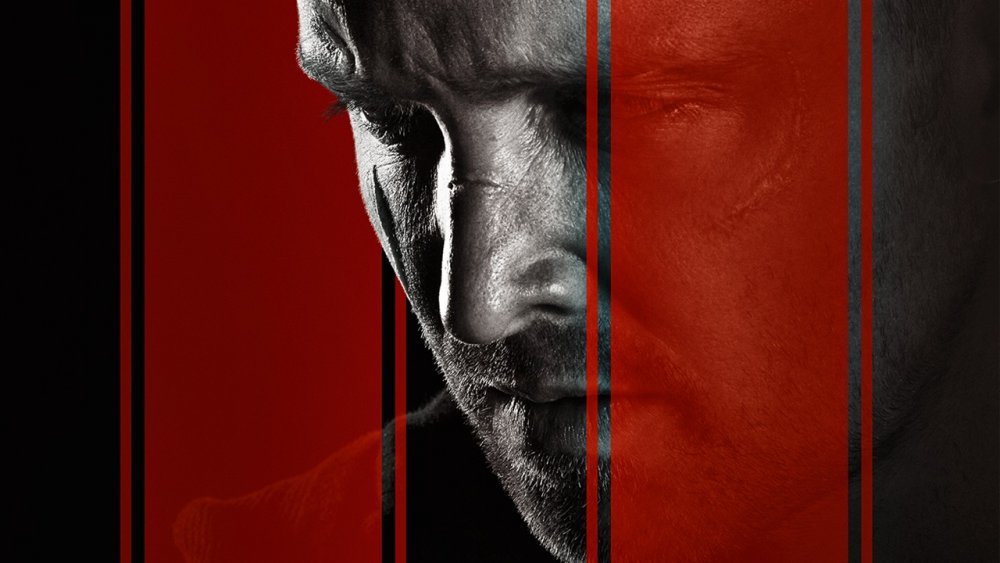 Netflix / AMC
There may be virtually nobody Jesse Pinkman trusts, but that's certainly not true of the guy who plays him.
Aaron Paul, the star of El Camino: A Breaking Bad Movie, revealed in a recent interview that there's one main reason he decided to return to the role of Pinkman after six years: complete confidence and trust in Breaking Bad creator Vince Gilligan. (via The Hollywood Reporter)
In the wide-ranging interview, Paul related that when he first received the call from Gilligan while he was at work on the set of of the Hulu drama series The Path, he was just a bit skeptical — not unlike the rest of Breaking Bad fandom. "I'm like everybody else on the planet — I think Vince and the rest of the writers really nailed the landing with the ending of Breaking Bad, and why mess with that?" the actor recalled.
But, Paul said that his skepticism quickly subsided when Gilligan began sharing details about El Camino, which he had already written and which would focus entirely on the character of Jesse. "It's Vince we're talking about," he said. "I would follow Vince into a fire. That's how much I trust the man. I would do anything that he asked me to."
It's easy to see why Paul feels this way. Pinkman is and will likely always be his signature role; the actor earned three Emmys for playing the conflicted meth cook, and the fact that the character wasn't killed off during the first season of Breaking Bad — as was Gilligan's plan — is solely due to the fact that the creator saw greatness in Paul's performance. Indeed, the actor explained that, even though he hadn't revisited the role for years, it took no time at all for him to get back inside Pinkman's skin.
"It was so easy for me to just jump into where Jesse's at mentally, emotionally, because I lived and breathed everything he went through and then some, and so, honestly, it felt like a part of me had gone through that as well," he said. "All I had to do was just memorize these words and then play them out when they yelled 'action.'"
The result is apparent onscreen: El Camino is a fantastic coda to Breaking Bad, one which ties up more than one loose end and features a typically committed performance by Paul. Fans are eating it up, critics love it, and even though everybody seemed to be wondering whether we really needed a Breaking Bad continuation before its release, it now seems like they all have a different question on their minds: are we ever going to see Jesse again?
Would Aaron Paul return to the role of Jesse Pinkman again?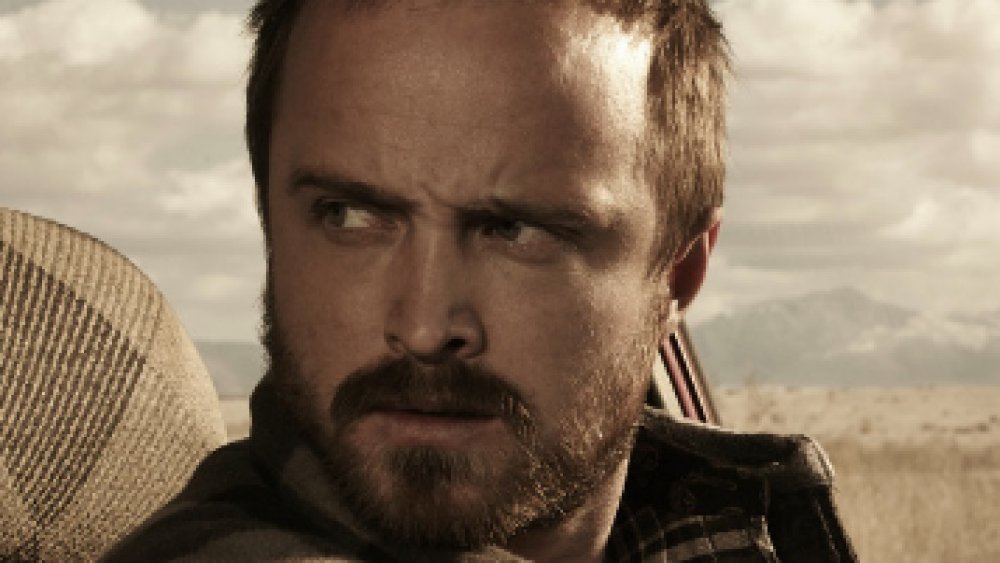 AMC
Well, Gilligan has so far had nothing to say on the subject — but Paul has, and in a conversation with Entertainment Weekly, the actor confirmed that he would jump back into the role in a heartbeat, were he to be asked. When the notion of another Breaking Bad movie was raised, the actor explained that while El Camino provided the type of closure that he had always wanted for Pinkman, he'd still return for another go-round for the same reason he did the first time — trust in Gilligan.
"It really is so nice to see a glimmer of hope in Jesse's life, and there's a subtle layer of peace that just kinda falls over him as he's driving into Haines, Alaska," he said. "It's honestly the same sort of closure that I forced myself to create for him... I always hoped that he would find himself in the middle of Alaska, and now he is. But it did just get me excited, obviously, to work with Vince again. I just love that man so much, and if I could only work with him for the rest of my career, I would be the luckiest guy in Hollywood. I feel so blessed to be able to work alongside not only a damn genius, but just such a humble, beautiful one."
Paul even left the door open for a possible appearance on Breaking Bad spin-off Better Call Saul, which will finally catch up to its parent series when it begins airing its fifth season next year. "If Vince asked me to jump onto Saul, I would do it in a heartbeat. And I would know it's for very good reasons. So we'll see," Paul said. "Look, we talk about it all the time, we really do, and we want to do it for the right reasons. We don't want to just throw you in a scene that doesn't make sense. Obviously, we would love to give that to the fans of Breaking Bad and the fans of Better Call Saul, but we don't want fans to kind of scratch their head and [ask], 'Well, why did that happen?'"
Well, Gilligan isn't the type to throw in fan service cameos for no good reason, so if it ever does happen, it won't be a head-scratcher. We certainly hope that the man finds a good reason to bring Pinkman back to the screen in some capacity, because — on top of being a very good film — El Camino: A Breaking Bad Movie made us realize just how much we'd missed the poor guy.