Robert Downey Jr. Responds To Martin Scorsese's Comments About The MCU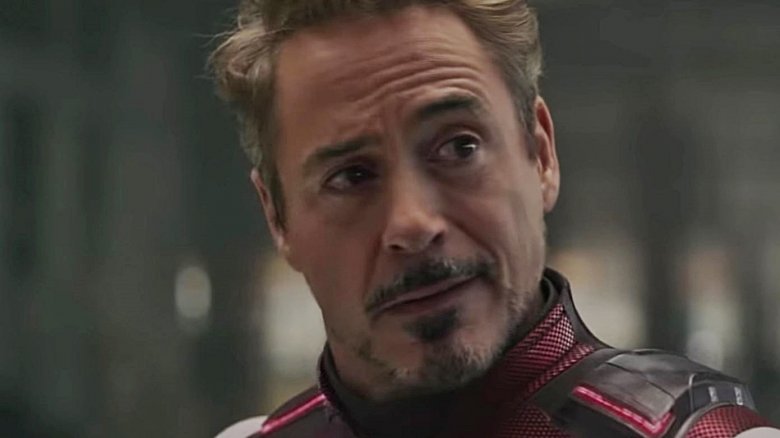 Iron Man has defended the actual universe plenty of times, but now, he's defending the Marvel Cinematic Universe's good name.
In a recent interview with shock jock Howard Stern, Robert Downey Jr. addressed filmmaker Martin Scorsese's recent comments about what he really thinks of Marvel films. When the venerated director was asked if he'd watched any movies from the mega-franchise, he said, "I tried, you know? But that's not cinema. Honestly, the closest I can think of them, as well made as they are, with actors doing the best they can under the circumstances, is theme parks [...] It isn't the cinema of human beings trying to convey emotional, psychological experiences to another human being."
Plenty of Marvel alumni have reacted quite strongly to Scorsese's comments — including Guardians of the Galaxy franchise director James Gunn and Nick Fury actor Samuel L. Jackson – but during an interlude on Howard Stern's show, Downey Jr. found a way to defend Marvel films while still sticking up for Scorsese.
Downey Jr. was the one who brought up Scorsese's criticisms, saying, "I didn't expect [the Marvel Cinematic Universe] to become what it became and it is this very large multi-headed hydra at this point [...] I've always had other interests. And according to Scorsese, it's 'not cinema,' I gotta take a look at that."
Stern seized the moment and repeatedly pushed Downey Jr. to fire back at Scorsese. When Stern immediately prompted, "But it is cinema, isn't it?", Downey Jr. replied in typical witty fashion: "Well, it plays in theaters."
The radio host followed up with several questions as he tried to discern if Downey Jr. was offended by Scorsese's comments, but the man who spent a decade playing the irascible Tony Stark kept a level head. In fact, Downey Jr. more or less said he understands Scorsese's opinion, sharing, "In his view — and by the way, there's a lot to be said [about] these genre movies, and I was happy to be part of the problem if there is one — denigrated the art form of cinema [...] When you come in like a stomping beast and you eliminate the competition in such a demonstrative way, it's phenomenal."
Stern and Downey Jr. then discussed that, as a filmmaking giant who also works hard to preserve the history and spirit of cinema, Scorsese might be the most qualified person to decide what "cinema" is. In the end, Downey Jr. said he doesn't think Scorsese is actually "upset" about Marvel movies (though Stern thinks otherwise).
Downey Jr. is more than his Marvel moniker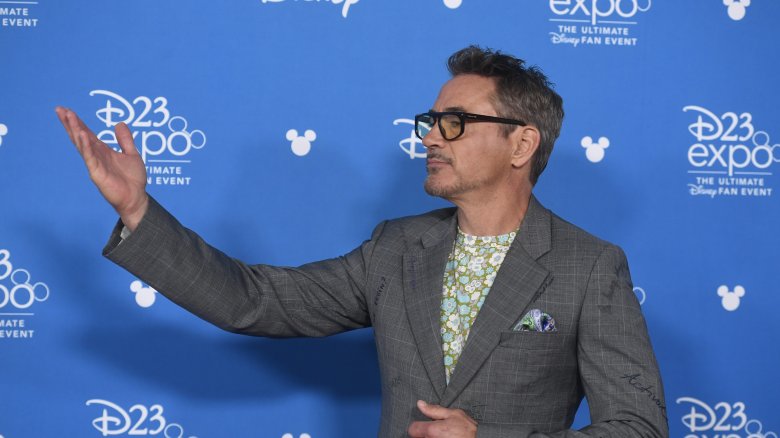 Frazer Harrison/Getty Images
Though Downey Jr. spent 11 years donning Iron Man's suit, he has "other interests," and has appeared in plenty of critically beloved films not based on comic books. Despite high-profile struggles with substance abuse, Downey Jr.'s talent has always shone through — and he proved it with a 1992 Academy Award nomination for his performance as Charlie Chaplin in Richard Attenborough's Chaplin. After appearing in prestige projects like Zodiac and Good Night and Good Luck, Downey Jr. took on the role of Tony Stark, effectively creating the MCU with 2008's Iron Man.
However, don't get your hopes up that Downey Jr. will bring the same critical attention to Marvel that he's pulled in with his past projects. In the same interview, Stern brought up the possibility of Downey Jr. earning an Academy Award nod for his final turn as Tony Stark in Avengers: Endgame. The actor revealed that he had told Marvel Studios executives "let's not" submit him for an Oscar nomination. This news might come as a surprise to some of Downey Jr.'s MCU collaborators — like Happy Hogan actor Jon Favreau, who said he would absolutely cast a vote for Downey Jr. at the 2020 Oscars.
No matter what role he's playing, Downey Jr. has proven himself to be a consummate professional over the years. That quality was on perfect display during his Stern interview, where he found a way to play both sides and keep the discussion about Scorsese admirably civil. In fact, Tony Stark could probably learn a thing or two from the man who played him.