Marc Maron Responds To Joker Director's Controversial Comments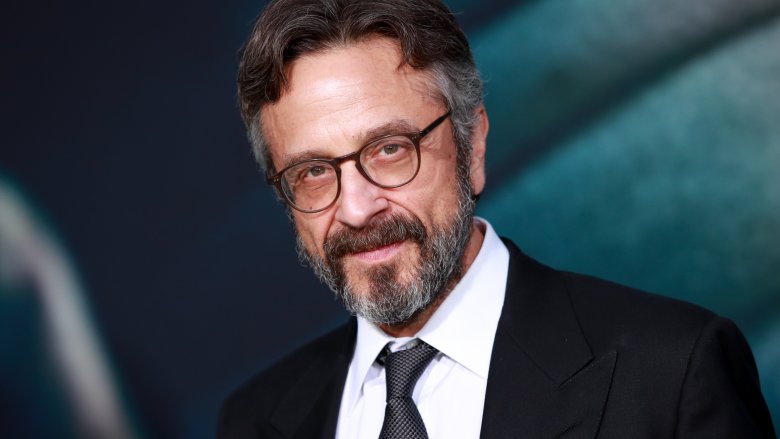 Rich Fury/Getty Images
Marc Maron isn't laughing. 
Before director Todd Phillips' ambitious take on DC Comics' most infamous villain even hit theaters, the film was embroiled in controversy. First, Joker raised concern over its purported depiction of intense, unrelenting violence and its potentially problematic positioning of a mentally-unstable-man-turned-cold-hearted-killer as a hero. Then, Phillips himself added fuel to the fire by suggesting that anyone criticizing Joker is simply too sensitive, and that so-called political correctness is the reason why he stopped making comedies like The Hangover trilogy and instead turned to darker fare like Joker, which faced even more backlash.
Phillips told Vanity Fair, "Go try to be funny nowadays with this woke culture [...] It's hard to argue with 30 million people on Twitter. You just can't do it, right? So you just go, 'I'm out.' I'm out, and you know what? With all my comedies — I think that what comedies, in general, all have in common — is they're irreverent. So I go, 'How do I do something irreverent, but f*** comedy? Oh I know, let's take the comic book movie universe and turn it on its head with this.' And so that's really where that came from."
Comedian and Joker actor Marc Maron — who plays Gene Ufland, a producer on the talk show run by Robert De Niro's character Murray Franklin — has now come forward to respond to Phillips' controversial remarks. Speaking on a recent episode of his WTF Podcast, Maron shared that he disagrees with Phillips' assessment that "woke culture" has ruined comedy (and his ability to direct comedy movies), calling the argument "tired."
"There's plenty of people being funny right now. Not only being funny but being really f****** funny. There are still lines to be rode. If you like to ride a line, you can still ride a line. If you want to take chances, you can still take chances," Maron said. "Really, the only thing that's off the table, culturally, at this juncture — and not even entirely — is shamelessly punching down for the sheer joy of hurting people [...] As I've said before, it's no excuse. If you're too intimidated to try to do comedy that is deep or provocative, or even a little controversial, without hurting people, then you're not good at what you do. Or maybe you're just insensitive."
Maron then argued that if someone really wants to leave comedy for the reasons Phillips detailed, then they should quit. 
"Bottom line is no one is saying you can't say things or do things. It's just that it's going to be received a certain way by certain people and you're gonna have to shoulder that," he stated. "And if you're isolated or marginalized or pushed into a corner because of your point of view or what you have to say, yet you still have a crew of people that enjoy it, there you go! Those are your people. Enjoy your people."
People are still split over Joker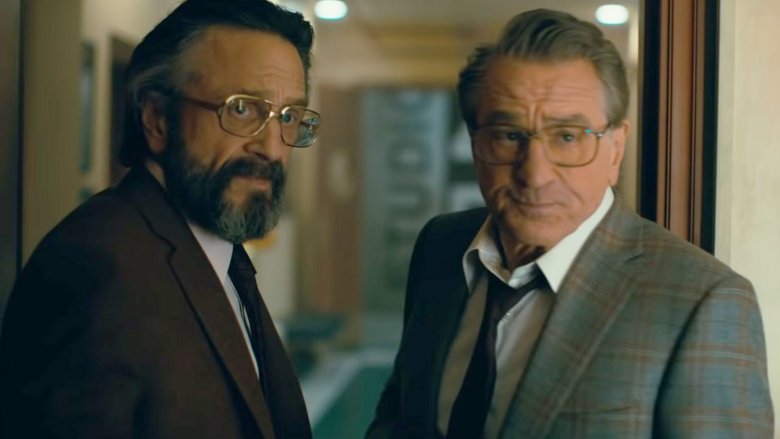 Maron certainly isn't alone in his critique of Phillips' remarks. Thor director Taika Waititi fired a shot at the Joker filmmaker in a tweet that reads "Lol he funny" — a direct response to Phillips' claims that "woke culture" ruined comedy. It was a particularly sharp reaction given that Waititi's newest movie, the political satire Jojo Rabbit, features him playing an imaginary version of Hitler, a performance for which he's already received rave reviews. In essence, Jojo Rabbit is a rebuttal to Phillips' argument and proof that comedy can push boundaries without being insensitive. 
The contention over Joker has extended far beyond this particular subject, as we previously mentioned. Though the film has maintained its Certified Fresh status on Rotten Tomatoes since opening on October 4, Joker has divided critics. Some praised Joaquin Phoenix's turn as Arthur Fleck, the mentally ill failed comedian who turns to a life of crime after feeling rejected by society, while others questioned whether the titular character would inspire audience members to carry out copycat acts of violence in the real world, viewing Arthur as a hero justified in his deadly actions. 
Considering it's been several days (as of this writing) since Joker hit theaters and discussion about the film and its creative team hasn't died down, it doesn't seem like the many Joker controversies will fizzle out any time soon. The upshot of all this is that Joker is performing incredibly well at the box office, having broken the record for the biggest film debut in the month of October. So, even if he's staunchly opposed to Phillips' statements, it seems Maron will walk away from the movie with a sizable stack of royalties.