El Camino: A Breaking Bad Movie Will Screen In Theaters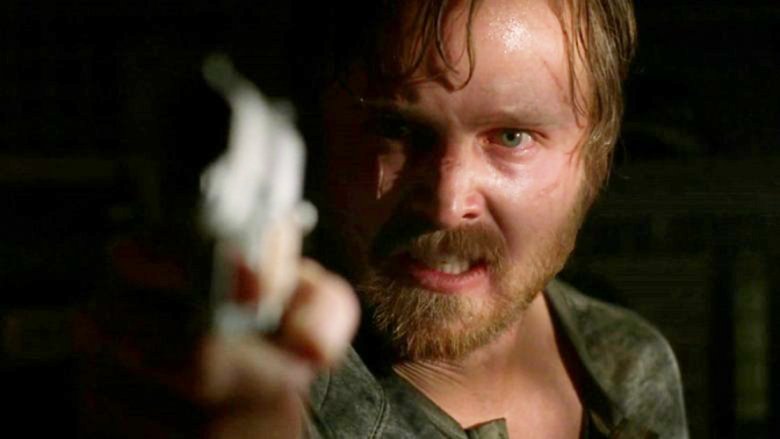 The new Breaking Bad film could be breaking into a theater near you.
El Camino, the highly anticipated film sequel to Vince Gilligan's universally beloved AMC series, will hit Netflix next month — but it will also screen in select theaters for an entire weekend from October 11 to October 13.
After Breaking Bad wrapped up its five-season run in 2013, fans have been waiting to see if series creator Gilligan — along with stars Bryan Cranston and Aaron Paul — might do a revival. Six years of patience has clearly paid off. El Camino: A Breaking Bad Movie wasn't even officially announced until August 2019, when Jesse Pinkman actor Paul finally broke the news during a discussion with the New York Times, giving fans a double header of great news: not only was El Camino definitely happening, but it would also come out much sooner than anyone had hoped.
With this recent news, Breaking Bad enthusiasts can make a full experience out of El Camino. The Netflix launch is exciting enough, but with a theatrical release, the film will get the full fanfare it richly deserves. It will also air on AMC at some point in the future, so those who haven't yet cut the cable cord can also enjoy El Camino on the small screen.
What is El Camino: A Breaking Bad Movie about?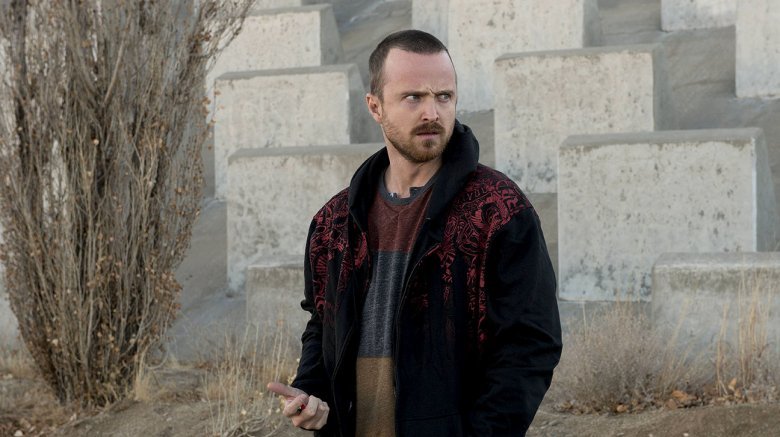 Truthfully, not much is known about the specific plot details of El Camino: A Breaking Bad Movie. For obvious reasons, the film has been shrouded in mystery for some time; Gilligan even went so far as to film the project in secret in New Mexico. 
However, a few key plot details have emerged. The film will follow Paul's Jesse Pinkman, Walter White's (Bryan Cranston) luckless and troubled former righthand man, in the aftermath of his captivity at the hands of a group of Neo-Nazis. During the Breaking Bad series finale, Jesse finally got away from his captors, victoriously riding off to a mysterious destination — and the only footage anyone has seen from El Camino so far is a brief teaser where Jesse's friend, Skinny Pete (Charles Baker), is questioned about Jesse's whereabouts. It seems Jesse's great escape may have led him somewhere peaceful, but the events that landed him in captivity could lead him to jail. 
If you need a refresher on Jesse's journey, Netflix released a short video that chronicles his entire storyline, and Paul has a very specific suggestion of which scene you should rewatch to get ready for El Camino. (Spoiler: it's one in which Jesse and Walter get into an emotional argument, marking a turning point in their relationship and the denigration of Jesse's self-worth.)
Which Breaking Bad characters are coming back for El Camino?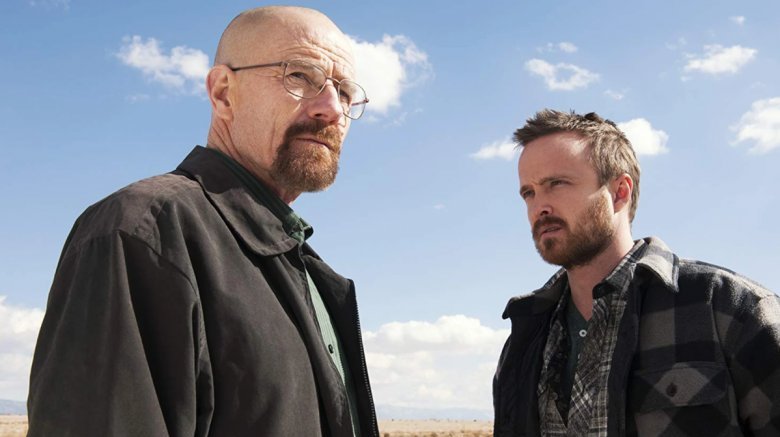 Obviously, Paul will reprise his role in El Camino: A Breaking Bad Movie. Baker is back in the role of Skinny Pete, as confirmed by the film's first teaser, and Breaking Bad favorite Matt Jones is confirmed to return as Jesse's layabout friend Badger. On the creative side, showrunner Gilligan, who is currently helming the Breaking Bad spin-off show Better Call Saul, will write and direct the long-awaited sequel movie.
However, some familiar faces won't be breaking bad this time. The most obvious one is Bryan Cranston, as his anti-hero character Walter White famously died in the series finale. Some fans still hope Cranston might return, and Cranston himself said would absolutely participate, though the film would definitely have to make use of some flashbacks to make that work.
It also looks like El Camino may not be "all good, man." Bob Odenkirk, who played Saul Goodman on Breaking Bad and is currently reprising his role on Better Call Saul, recently gushed that he "can't wait" to see the film, which suggests that his excitement to watch the final cut is because he wasn't involved in the production. Unless he's keeping his return well under wraps, Odenkirk likely wasn't a part of the project.
El Camino: A Breaking Bad Movie drops on Netflix on October 11, but if you want to really celebrate the film's release, see if it's playing at a multiplex near you and check it out on the big screen.