The Rhythm Section Trailer: Blake Lively Is A Woman Out For Revenge
She's spread a little gossip in her day, and worn those traveling pants to boot. She's also outwitted a ruthless shark in The Shallows, and ben outwitted by a ruthless Anna Kendrick in A Simple Favor. Clearly, there isn't much Blake Lively hasn't done in her now 20-year long career in the spotlight. Though she's played her share of savvy socialites and steadfast supporting players over the years, the one thing we haven't seen Lively do on screen is embrace her inner badass and break a few bones. It appears that's about to change. 
Paramount Pictures has dropped the action-packed first trailer for director Reed Morano's dramatic thriller The Rhythm Section — and the footage shows Lively's woman scored about to unleash a little hell on an unsuspecting band of bomb-happy baddies.
For those unfamiliar with The Rhythm Section, the film is based on Mark Burnell's 2011 novel of the same name, and follows a woman named Stephanie Patrick as she sets out to reclaim her identity in the wake of her family's untimely death in a tragic plane crash. She eventually finds out said crash was no accident — a fact that sets her on a bloody path of vengeance rivaling the likes of modern-day Liam Neeson. Along the way, Stephanie takes the identity of whatever character might get her close to her target, and finds herself embroiled in a battle of wits with some seriously bad people.
Yeah, The Rhythm Section hardly sounds like your typical Blake Lively movie. But this brutal, breathless first trailer for the film should have even the biggest of doubters believing Lively is primed and ready to make the jump into the realm of full-on action stardom. 
Blake Lively is playing with an orchestra of talent in The Rhythm Section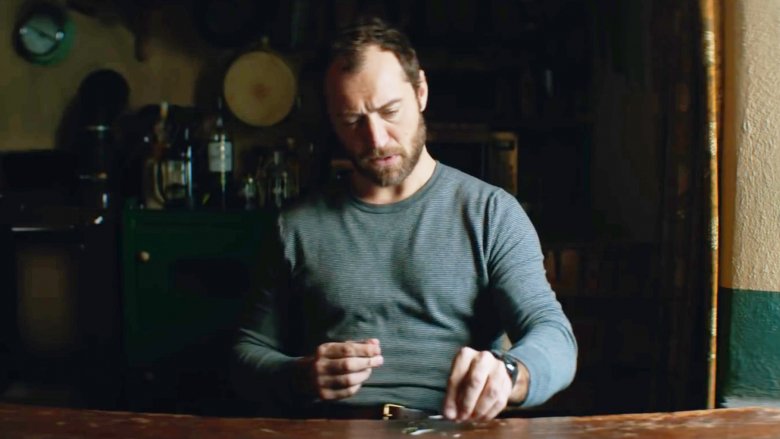 While Lively has never kicked butt in such a straightforward way before, her turn toward action-heavy drama may not come as a surprise to those who have been following her career over the past few years. Lively made her name in teen dramas like The Sisterhood of the Traveling Pants and TV's Gossip Girl, but she's come a long way since those roles. In fact, over the past five years or so, Lively has put together one of the more adventurous resumes in Hollywood with eye-catching performances in Ben Affleck's heist thriller The Town, 2015's period drama The Age of Adaline, 2016's shark attack shocker The Shallows, and last year's overlooked murder mystery A Simple Favor (opposite a never-better Anna Kendrick). So whether you've been paying attention or not, Lively has taken her career down a different and exciting path as of late, and there's little doubt her bone-breaking turn in The Rhythm Section will only bolster her burgeoning movie-star status.
It helps, of course, that Lively is working with some seriously talented people in her new action flick. The film is being directed by uber-talented indie auteur Reed Morano, who's made a name for herself in recent years with haunting dramas like Meadowland and I Think We're Alone Now – not to mention steady work on critically adored TV series like Halt and Catch Fire and The Handmaid's Tale. The Rhythm Section finds Morano working with a bigger canvas (and budget) than ever — and by the looks of things, the talented director is more than making the most of the moment, delivering a gritty, hard-hitting drama with serious action.
Morano's making the most of working with big-time on-screen talent as well. Lively was clearly an inspired bit of casting for the film, and she'll be joined in the fray with the inestimable talents of a sallow-faced Jude Law, character actor Max Casella (Inside Llewyn Davis, Jackie, The Marvelous Mrs. Maisel), and Sterling K. Brown (Black Panther, This Is Us). Though we know little of their roles in the vengeful tale, one thing we do know is talent like that will bring major heat to Morano's propulsive thriller. 
Will Blake Lively be the "female Bond" we've been looking for?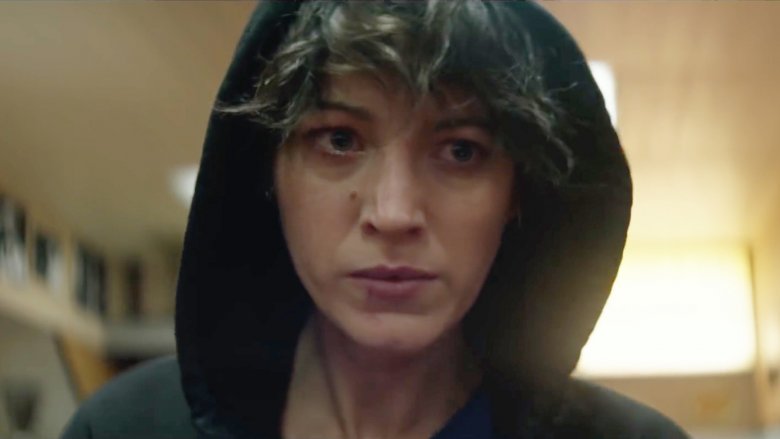 The Rhythm Section looks to be a brutal tale of cooly calculated revenge among the intriguing world of international espionage. While we can't tell exactly what Stephanie Patrick's background is in the upcoming film, it appears she's no stranger to the realm of guns and bare-knuckle fisticuffs. As the bomb that killed her family was seemingly intended to take her life, it seems Stephanie probably had at least one foot in the spy world before her life was undone. That tragic act is clearly more than enough to both destroy her and set her on the path for blood.
That path obviously involves several character changes for Lively, and it should be a lot of fun to watch her chameleonic Stephanie swap faces and paces throughout the film. If one were to read a little more into the mood of the film (and the mode of the character), they might be inclined to think that The Rhythm Section has a bit of a Bond vibe. As the film is being produced by Barbara Broccoli (current ward of the 007 franchise), it's a little harder not to draw those sorts of parallels. Even more so when you factor in that The Rhythm Section is the opening novel in a series of books about Stephanie Patrick, and appears to be franchise-ready. 
So, rather than cast a woman in the role of James Bond, is it worth wondering whether Broccoli went out and found a female Bond-type character to give a film series to? It's probably a bit too early to make such a claim, even if that claim isn't as outlandish as it seems. Either way, we're going to have to wait and see if Lively can carry the crown of future action queen before we start plotting out her first franchise. 
If you're among the curious who are anxiously waiting to see Lively bust some heads (and possibly break some hearts), The Rhythm Section is slated to open on January 31, 2020.