All The Best Stuff Coming To Netflix In October 2019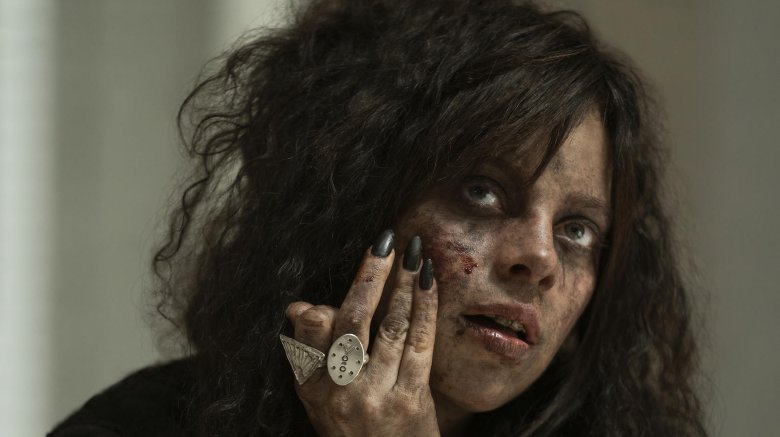 Put down your pumpkin spice latte and pick up that remote, because there's a whole new bag of exciting new originals on their way to Netflix in October — and what a month it's going to be! 
The new release that has everybody talking is, of course, El Camino: A Breaking Bad Movie, which will pick up sometime after the harrowing series finale. Written and directed by original series creator Vince Gilligan, this is definitely an upcoming release you need to mark on your calendar. Check out more about that below.
Netflix is really going all out with their new content next month. Among other gems, we'll get a brand new Stephen King adaptation, a hilarious biopic about a '70s icon starring Eddie Murphy in what critics are calling one of his best performances ever, and a comedy/thriller starring Paul Rudd as two versions of himself. 
That's just scratching the surface of the 60+ brand new Netflix originals landing on the streaming service next month. Let's take a look at everything good coming to Netflix in October 2019.
Big Mouth: Season 3 — October 4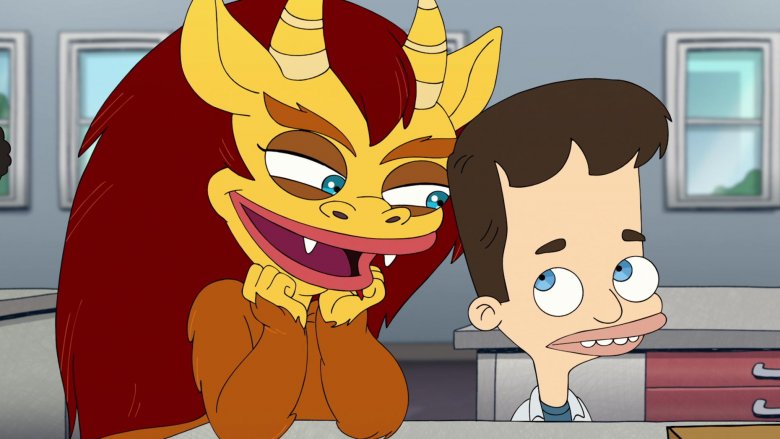 For two seasons now, Big Mouth has proven itself to be one of the raunchiest animated shows around, following the adventures of a bunch of school-age children as they go through puberty. While critics have given the series solid reviews, its tone and subject matter may not be for everyone. Still, underneath the crude humor and dong jokes, you'll find a lot of heart in this show. 
Creators Nick Kroll, Andrew Goldberg, Jennifer Flackett, and Mark Levin are returning with a brand new season, which you'll be able to stream on October 4.
In the Tall Grass — October 4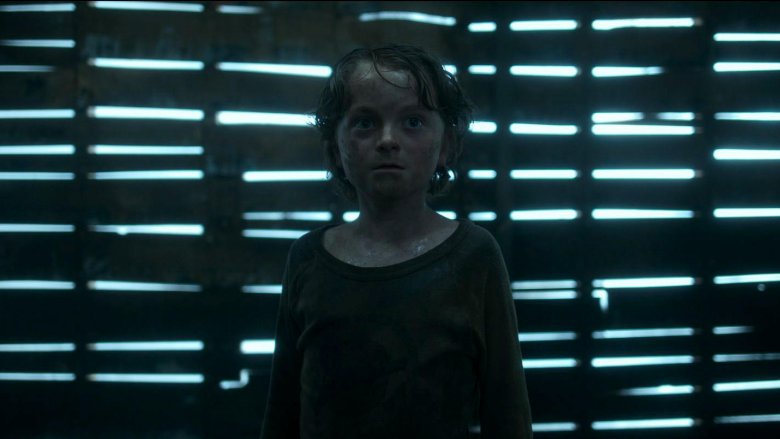 Nobody needs a reminder of the Stephen King renaissance that's happening right now, but fewer people are aware that King's son, who writes under the name Joe Hill, is also becoming a name to know in the horror world. Hill's 2007 novel Horns was adapted into a film starring Daniel Radcliffe in 2014, and his third novel, NOS4A2, was recently adapted into a downright terrifying show on AMC.
So yeah, both King and Hill are big names in horror right now. What kind of epic premise could they concoct when they work on a story together? It's gotta be amazing, right? Full-on terror! It's gotta be... about grass?
In the Tall Grass is one of those premises that only a King could come up with, and only a King could pull off. The film, like the story, follows a pregnant woman and her brother who enter a field of deadly grass after they hear a child crying for help. What follows next is the kind of terror you can't mow away on a John Deere. 
You can get your chloro-fill when In the Tall Grass hits Netflix on October 4.
El Camino: A Breaking Bad Movie — October 11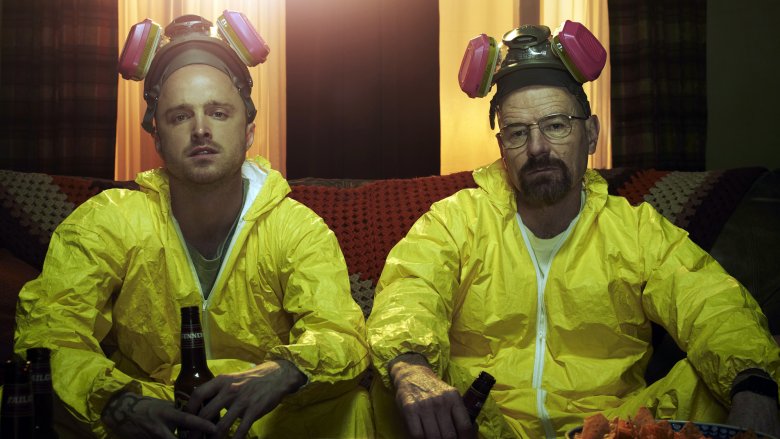 As far as series finales go, Breaking Bad wrapped up its final season with a bow, tying together nearly every dangling plot thread in a breathtaking final few episodes and closing out on Walter White himself sprawled dead in a meth lab. It's the kind of poetry your weirdly intense cousin would read, a swan song so heart-breaking it's criminal. So what's left to tell? Why would creator Vince Gilligan return six years later to tape another bow on an already beautiful present? One word: Pinkman.
The last we saw of Jesse, he was driving off into the night, cackling like a lunatic, finally freed from being forced to cook meth for a bunch of crazy white supremacist murderers. Where does he go from there? Remember, this is a guy with more baggage than an airport terminal. He recently found out that his partner watched one of his girlfriends overdose and did nothing to stop it. He also watched someone execute his other girlfriend, leaving behind a young boy for whom he cares deeply. 
Someone's going to have hell to pay, and Pinkman is just the guy to collect. Strap in when El Camino: A Breaking Bad Movie roars onto Netflix on October 11.
Fractured — October 11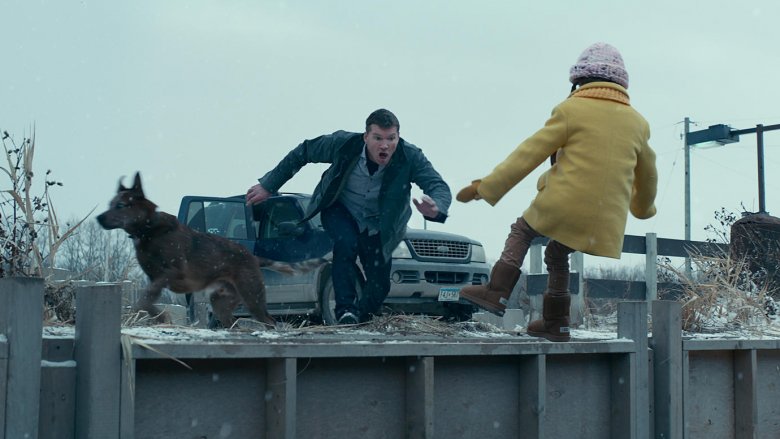 The horror continues later this October with Fractured, a tense psychological thriller featuring Sam Worthington and Lily Rabe. Worthington stars as a loving father who goes on the hunt for his daughter and wife after they vanish from a hospital emergency room. The more he searches, the more he begins to suspect that the hospital itself may have something to do with the chilling disappearances
From the sounds of it, Fractured is going to be chock full of fun, guns, and Sam Worthingtons. You can experience the wild ride on October 11.
Haunted: Season 2 — October 11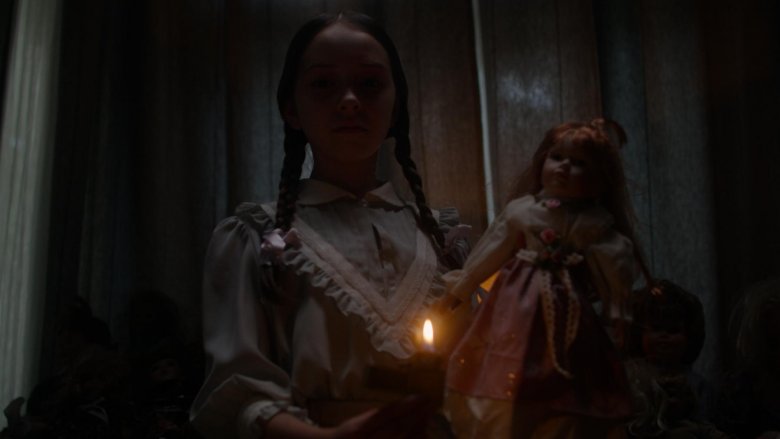 It's the month for all things horror, so it stands to reason that Netflix would be doubling down on the scares. If you missed the first season of Haunted when it dropped in 2018, here's the basic premise: people who have had real paranormal encounters meet with the show's producers and discuss their experiences, while reenactments play out along with their stories. That's way scarier than a made-up monster, because these are real ghosts! One woman said her grandma's basement was haunted. Eek! And what about the lady who talks about getting experimented on by aliens? Run! 
Look for Haunted: Season 2 to scare the living daylights out of you on October 11.
Insatiable: Season 2 — October 11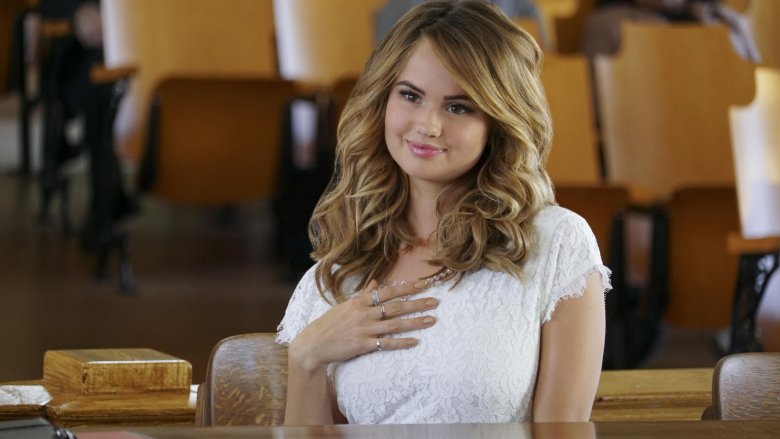 While the first season of Insatiable didn't leave critics wanting more, there's no denying that the audience ate it up. Always keeping its fans first, Netflix is bringing back Insatiable for a second season. The story so far sees plus-size Patty Bladell, a target for bullies at her high school, undergo a radical transformation over the summer. When she walks in on the first day of the next semester, she's thin, fit, and ready for revenge against all the people who were mean to her. 
What will season 2 of Insatiable bring us? We can only assume it'll feature more revenge, more drama, and more heavy division between critics and audiences. Tune in when all the new episodes drop on October 11.
The Laundromat — October 18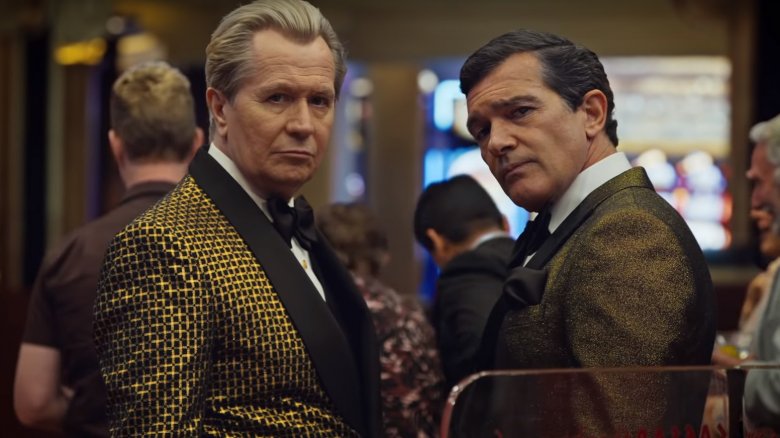 There's a lot of talent packed into The Laundromat, a biographical film about a shady law firm located in Panama that spent years helping some of the world's richest people launder their money. Academy Award winners Meryl Streep and Gary Oldman share the screen with Antonio Banderas, Jeffrey Wright, and Sharon Stone in this off-the-wall comedy directed by Academy Award winner Steven Soderbergh. 
After her husband drowns, Ellen Martin (Streep) finds herself inadvertently on the trail of a widespread insurance fraud scheme. The more she digs, the more she finds out about how far-reaching the conspiracy is. There's all that... plus jokes! What's not to love? Forget about all that real laundry you promised yourself you'd do, and take a look at The Laundromat when it opens on October 18.
Living with Yourself — October 18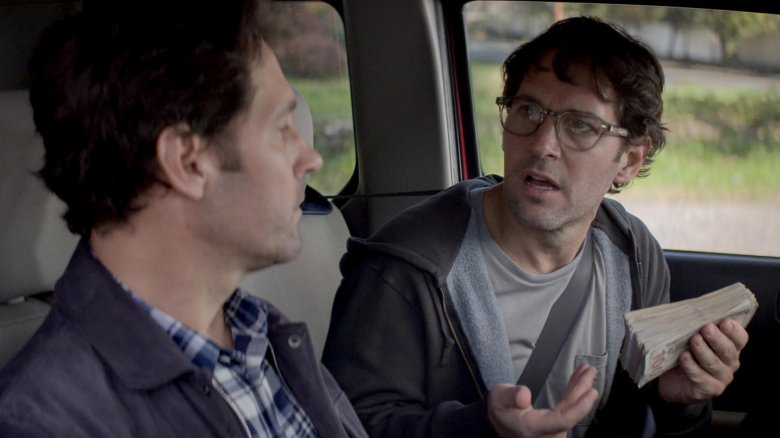 It's a fact: Paul Rudd makes everything better. From Ant-Man to Celery Man, Rudd brings depth, charm, and humor to nearly every character he touches. But let's stare into the existential void for a moment and ask ourselves: where do we go from here? If one Rudd is the apex of possible Ruddness, then we've already reached max Rudd as a society, and as a species. It's not like you can make two Paul Rudds.
...or can you?
In Living With Yourself, Paul Rudd pulls double duty as a corporate loser just trying to get through the day-to-day grind, and as a better, funnier, smarter version of himself that emerges after he undergoes a mysterious spa treatment. The official trailer teases a show that looks both hilarious and surprisingly creepy. Look for it on October 18.
Daybreak — October 24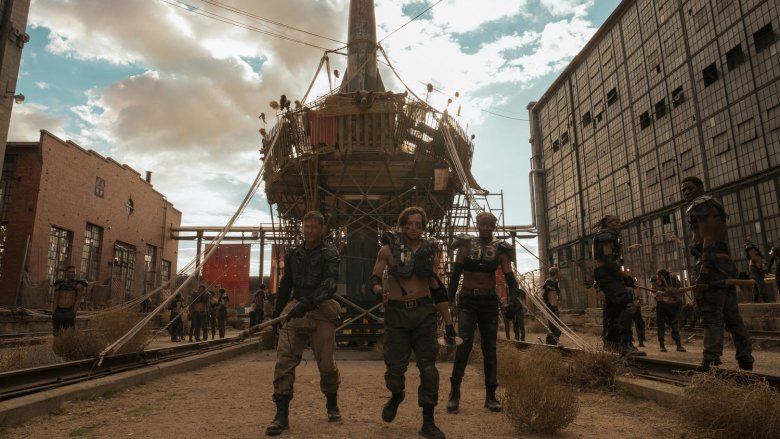 What would you do if you were one of the last survivors of the apocalypse? As Netflix sees it, you'd either blindfold yourself, keep really quiet, team up with some local high school gangs, take a road trip with your father in law, get out of the rain, or just cry a lot.
But what's to say you couldn't enjoy that apocalypse? What if the end of the world was more fire than dire? More rad than bad? More party boy revival than zombie survival?
In Daybreak, a nuclear explosion near the town of Glendale turns the area into a wasteland, but that won't stop one teen from living life to the fullest. The trailer promises a Ferris Bueller-style, fourth-wall-breaking romp  — up to and including Bueller himself, Matthew Broderick. Take a look when Daybreak arrives on Netflix on October 24.
Dolemite Is My Name — October 25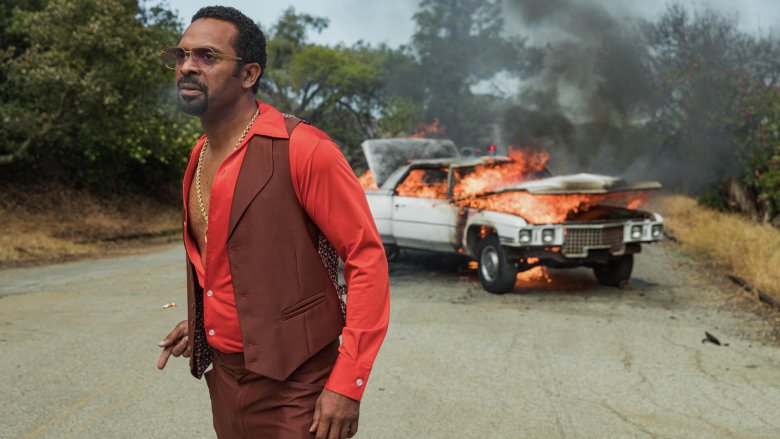 Back in the '70s, comedian Rudy Ray Moore created a fictional personal that he named Dolemite. He went on to make a series of exploitation films based around that character (the first one financed with his own money), and went down in history as the kind of guy whose pure drive and determination account for more than, well, great ideas.
Who better to play this loud-talking, swaggering cinematic hero than Eddie Murphy? He steps into the role of Moore with what critics are calling "feisty glee," and nails it in the process, if early reviews are any indication. Wesley Snipes and Keegan-Michael Key costar, and if you're looking for an absolutely wild movie night this October, you can stream Dolemite is My Name on the 25th.
Original stand-up comedy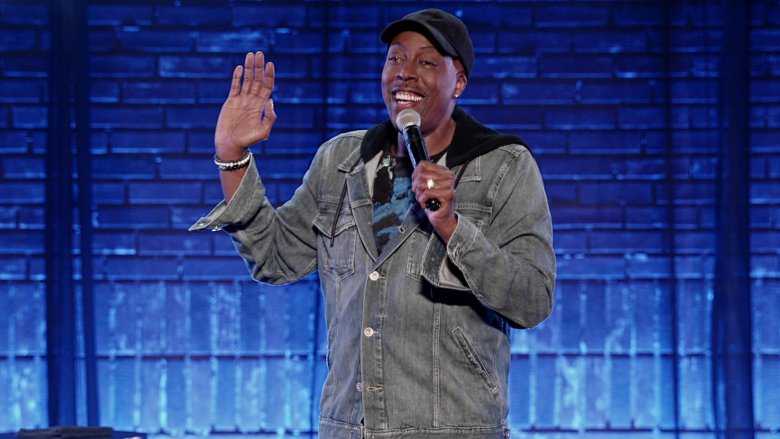 As we wind down the Netflix originals, we have to give a shout-out to some of the new stand-up comedies hitting small screens in October. On the first of the month, you'll get front-row seats to Nikki Glaser: Bangin', an irreverent stand-up set that sees the comic covering everything from sex to careers.
On October 8th, look for Deon Cole to take the stage with Cole Hearted, followed by Jenny Slate: Stage Fright on the 22nd. Finally, the month will end on a high note with a brand new set from Arsenio Hall, Smart & Classy, on October 29th.
That does is for all the fantastic new Netflix originals to look for in October. Now let's see what other movies will be worth staying up for.
Action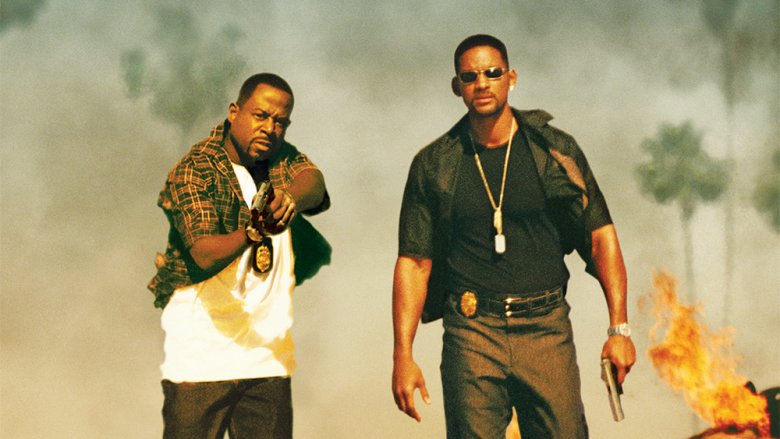 On your mark, get set... action. From gritty cop dramas to sci-fi escapades to sword-and-sandal epics, Netflix's upcoming action films are as diverse as they are explosive. October 1st sees the glut of the new arrivals, with both Charlie's Angels films, Men in Black II, The Island, and Troy hitting the service all at once. You can also rewatch both Bad Boys films in anticipation of 2020's Bad Boys for Life, which reunites the iconic buddy cop duo of Will Smith and Martin Lawrence.
After that, you'll be able to catch the first Men in Black on October 19th, as well as Master Z: The Ip Man Legacy on the 23rd.
Oct. 1 
Bad Boys (1995)
Bad Boys II (2003)
Charlie's Angels (2000)
Charlie's Angels: Full Throttle (2003)
Exit Wounds (2001)
Men in Black II (2002)
Superman Returns (2006)
The Island (2005)
Troy (2004)
Oct. 19
Men in Black (1997)
Oct. 21
Free Fire (2016)
Oct. 23
Master Z: The Ip Man Legacy (2018)
Horror/Thriller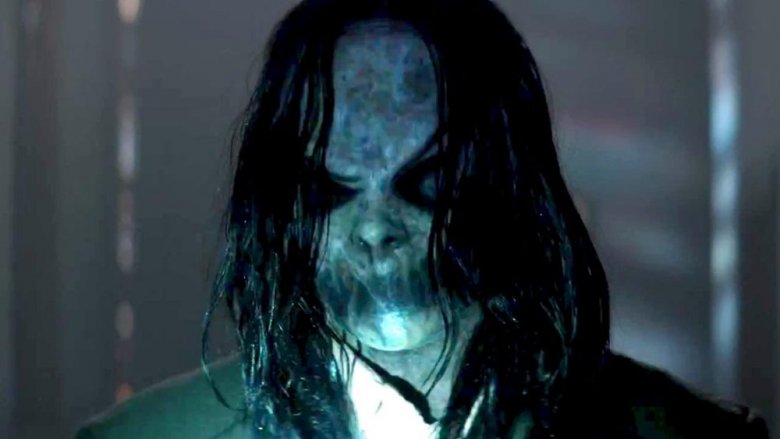 It wouldn't be October without pumpkins, cool air, and crap-your-pants scares, and while Netflix can't help you with the first two, they're definitely on their A-game regarding the third. The first of the month marks the arrival of 1997's horror satire Scream 2, as well as 2016's Sinister Circle. You should also keep an eye out for A.M.I., an indie screamer about an artificial intelligence in a girl's phone that convinces her to start killing people.
On the 16th, look for Sinister 2, starring James Ransone of recent It: Chapter Two fame. Is it as good as the first one? Maybe not, but if you're scraping the bottom of the barrel on horror movies, you'll probably enjoy it better than, say, the last Insidious movie.
Oct. 1 
A.M.I. (2019)
Along Came a Spider (2001)
House of the Witch (2017)
Scream 2 (1997)
Sinister Circle (2016)
Oct. 16
Sinister 2 (2015)
Oct. 25
Assimilate (2019)
Drama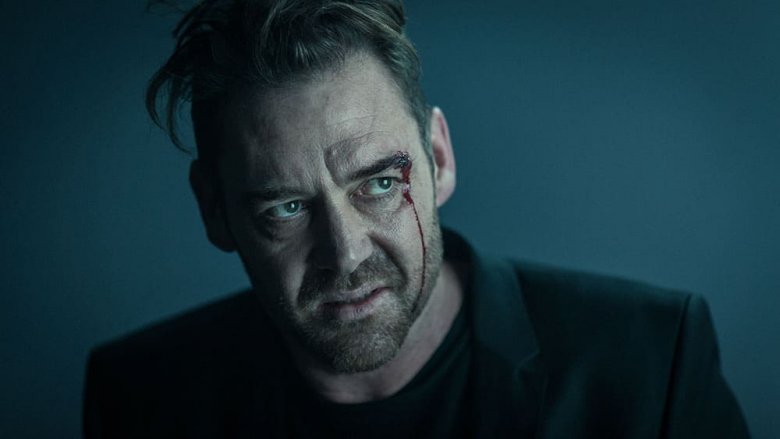 From Oscar winners to indie gems, the drama selection this October is looking better and better. Like the action genre, most of the month's drama additions land at the opening of the month. You'll start seeing some all-time greats in your browsing options, including Blow, Crash, Sin City, The Bucket List, and Trainspotting. We're also getting Ocean's Twelve and Thirteen, No Reservations, and Will Smith's tearjerker The Pursuit of Happyness. 
Later in the month, don't miss Dark Crimes, starring Jim Carrey way against type as a hardboiled detective on the hunt for a cold-blooded murderer. And on the 31st, you can't miss Martin Scorsese's classic Raging Bull. 
Oct. 1
93 Days (2016)
Blow (2001)
Crash (2004)
Moms at War (2018)
No Reservations (2007)
Ocean's Thirteen (2007)
Ocean's Twelve (2004)
Sin City (2005)
The Bucket List (2007)
The Pursuit of Happyness (2006)
The Time Traveler's Wife (2009)
Trainspotting (1996)
Walking Out (2017)
Oct. 7
The Water Diviner (2014)
Oct. 15
Dark Crimes (2018)
Oct. 31
Raging Bull (1980)