Castle Rock Season 2 Trailer Teases Misery, 'Salem's Lot
Make sure you've got the right paper slotted into your typewriters, folks. Misery is coming to Hulu this fall.
That's right, kids. Season 2 of the Easter-egg infested series Castle Rock – based on characters, themes, and stories form the mind of horror maestro Stephen King – is almost here. And if the intensely eerie season 2 trailer is any indication, it's about to unleash a world of unholy anguish on the titular town in Maine via chilling new takes on the King classics Misery and 'Salem's Lot. 
It also appears that season 2 of Castle Rock will continue the trend from season 1 of tying into quite a few more of King's creepy confections. (We'll get to that in a moment.)
Fans have known for some time that season 2 of Hulu's unexpected hit series was on the way. The streaming service greenlit the second act a mere three weeks after Castle Rock first aired. As details about casting started to make news, we also learned the new season would follow King's infamously insane nurse from Misery as the main storyline, and that the obscenely talented indie film and TV star Lizzy Caplan would be playing the role. 
The Castle Rock season 2 trailer reveals Lizzie Caplan as Annie Wilkes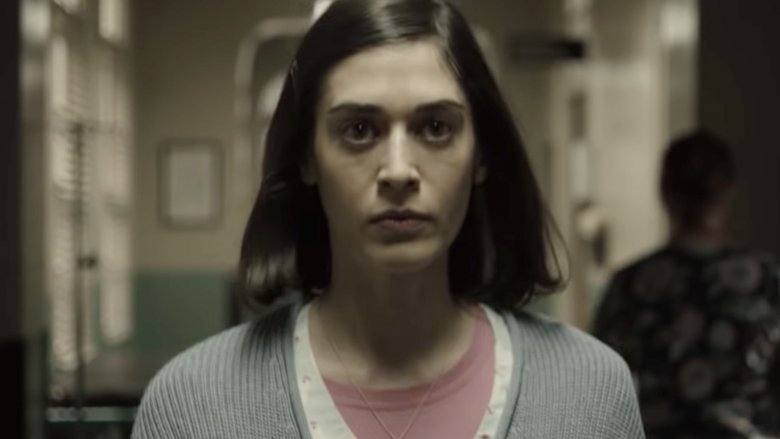 Thanks to the trailer for Castle Rock season 2, we've finally gotten our first look at Caplan's Annie Wilkes in action — and it's undeniable that her casting is looking like a bit of a coup for J.J. Abrams' Bad Robot team, who also happened to cast Caplan in a little monster movie called Cloverfield a few years back. 
Joining Caplan in this sinister new trailer — backed by Liberace's "I'll Be Seeing You," the very song that played over the final moments of 1990's Kathy Bates-starring adaptation of Misery — is another King alum in The Shawshank Redemption star Tim Robbins. Also featured are Captain Phillips breakout star Barkhad Abdi, Eight Grade sensation Elsie Fischer, and the always welcome mug of House of Cards alum Paul Sparks. 
Noticeably absent from the trailer are a few faces from Castle Rock's pitch-perfect first season. That's not entirely a surprise, as Hulu brass made clear in the initial season 2 announcement that the forthcoming chapter would feature a "wholly original story" that wouldn't necessarily tie in to season 1. That being said, we'd be a bit surprised if we don't get at least a tease of what's happening with those season 1 players (like André Holland, Melanie Lynskey, and Bill Skarsgård) — particularly given that season's affinity for winking nods at other King tales.
How Castle Rock season 2 connects to Stephen King's Misery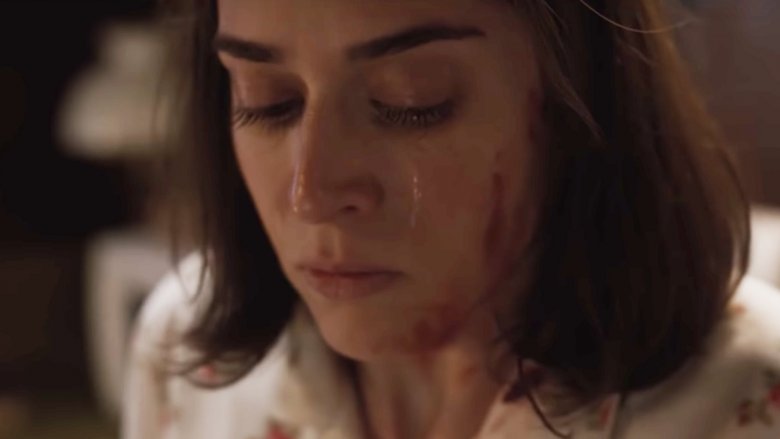 What we do know is that season 2 of Castle Rock will primarily focus on Caplan's Annie Wilkes as she apparently begins her descent into madness. As a refresher, Wilkes is the unhinged nurse who kidnapped and tortured the author of her favorite book series in King's daring, brutal 1987 novel Misery. She remains one of the most savage villains in King's pantheon of evildoers. While we're not entirely sure where season 2 will pick up in Annie's personal timeline, it certainly appears that Annie isn't yet the deranged psychopath we've come to know in Misery. However, it also appears this younger version of Annie is very much on the cusp of her downward spiral, and may receive a push by some coming calamity — most likely that icy car crash, which would seem a twisted bit of poetic justice. 
As we all know, the great Kathy Bates first portrayed Annie in the unflinchingly brutal adaptation of Misery in 1990. Bates netted her first Best Actress for her efforts, though Caplan may give the originator a run for her money with her Castle Rock performance. 
A 'Salem's Lot Easter egg in the Castle Rock season 2 trailer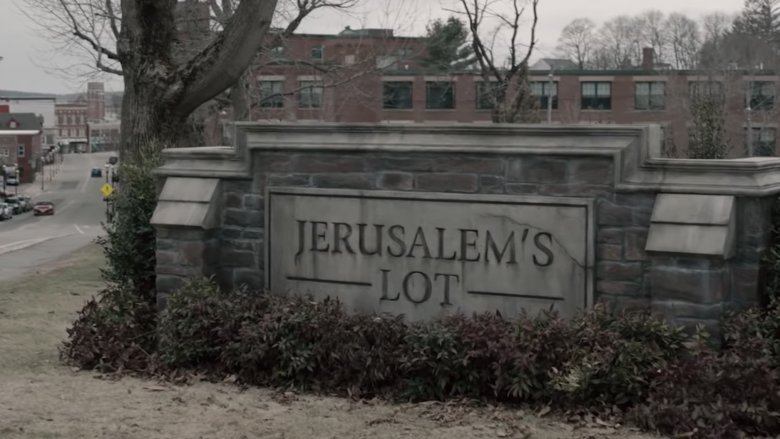 While there will certainly be dozens of King-tinged Easter eggs in the upcoming season of Castle Rock, the one that should really jump out at the author's fans is the fact that the vampire-infested town of Jerusalem's Lot — Castle Rock's doomed neighbor and the fictional town featured in King's novel 'Salem's Lot – will apparently play a substantial role in season 2. Per the show's official synopsis, it appears this season will see a pair of warring clans (likely stationed in each town) throwing down over Miss Wilkes. 
At this point in time, we really can't say much else about the plot of Castle Rock season 2, because we really don't know much else. There are likely a few more clues in that trailer, though, so feel free to watch and rewatch at your discretion. 
The good news is the wait is almost over to find out what mayhem awaits in the second chapter of Castle Rock. The show's October 23 premiere ensures the creep-tastic tale will arrive just in time for spooky season.