Castle Rock Scores Second Season At Hulu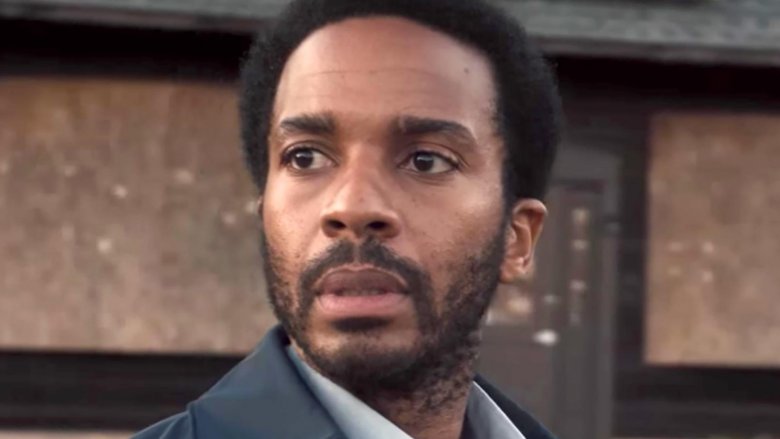 The spooks and scares of Stephen King's terrifying fictional Maine town will continue, as Hulu has renewed Castle Rock for a second season. 
Variety confirmed the pick-up. 
When speaking with the outlet, Hulu's senior vice president and head of content Craig Erwich detailed that Castle Rock season 2 will tell a "wholly original story," which suggests that stars André Holland, Scott Glenn, Melanie Lynskey, Jane Levy, Terry O'Quinn, Bill Skarsgärd, and Sissy Spacek might not return for the new collection of episodes. 
That said, however, Castle Rock could end up doing what fellow anthology series American Horror Story does: keep a handful of the same actors across several installments. Until Hulu announces the roster for Castle Rock season 2, fans shouldn't stress too much about saying goodbye to any of their favorite stars. 
News of the renewal comes just under three weeks after Castle Rock premiered on Hulu on July 25. Erwich affirmed that response to the series has been "overwhelming," and agreed that Castle Rock feels like "one of the most talked about shows of the summer." This undoubtedly had an impact on Hulu's decision to order another season of Castle Rock. 
"Expectations were high to begin with, but it exceeded them," Erwich added. "Stephen and [executive producer] J.J. [Abrams] are the masters of mystery, and the mystery and the guessing game of what's going on has sustained week to week." 
With Castle Rock scoring another go-around on Hulu, chatter about the streamer potentially building an entire King universe has grown louder. Castle Rock, which brings characters and settings from several of the author's literary works to the small screen, is the second King-based series to debut on Hulu. The site launched previously 11.22.63, the sci-fi thriller miniseries that starred James Franco as a man who travels back in time to attempt to stop the assassination of John F. Kennedy, in 2016.
In the last five years alone, there have been six television adaptations of King's works (including 11.22.63 and Castle Rock), with 23 others having debuted between 1979 and 2011. To date, King has published 58 novels and roughly 200 short stories, and while many have already been translated for screen, plenty are ripe for the picking. Maybe Hulu will pluck a few off the proverbial tree and become the new home of all future Stephen King shows. 
Hulu hasn't yet announced an air date for Castle Rock season 2.