HBO's His Dark Materials Premiere Date Announced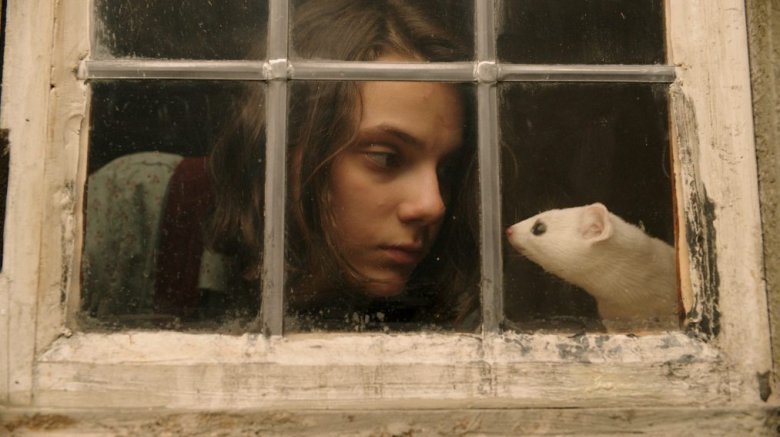 HBO's next big fantasy epic finally has a premiere date.
His Dark Materials, a collaboration between HBO and the BBC that's based on Philip Pullman's book series of the same name, will hit the small screen on November 4. 
The news comes to us courtesy of Deadline, which further reports that the BBC will actually air the premiere first on Sunday, November 3. HBO will launch His Dark Materials to North American audiences on Monday, November 4, so international fans have an advantage here. 
The cast and plot of His Dark Materials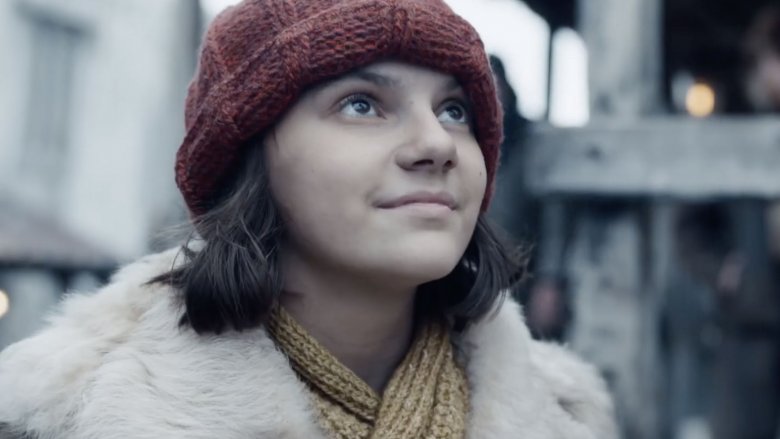 BBC
Positioned as a potential successor to Game of Thrones, which finished its divisive final season in May of 2019, His Dark Materials is set in a fantastical world filled with magical "Dust," armored polar bears, witches, and dæmons — an animal-shaped portion of a person's soul that follows them around throughout their entire life. 
The series focuses on the adventures of Lyra Belacqua, played by Logan breakout Dafne Keen, who lives at the fictional Oxford College (not to be confused with the real-life University of Oxford). There, Lyra learns secrets about Dust, gains possession of an alethiometer (a truth-telling compass), and discovers a sinister conspiracy to mutilate children by surgically separating them from their dæmons. (Though adults' dæmons are fixed as one animal, a child's daemon constantly changes shape, which means that separating them can be fatal.) Throughout her journey, Lyra must straddle different universes; as she proceeds, she meets a boy named Will (Amir Wilson), who is in a unique position to help her. 
Beyond Keen, the powerhouse cast of His Dark Materials includes Ruth Wilson (The Affair), James McAvoy (Split, the X-Men films), Hamilton scribe Lin-Manuel Miranda (Mary Poppins Returns), and Andrew Scott (Fleabag), among others. The series will be helmed by director Jack Thorne, best known for his Tony-winning stage play Harry Potter and the Cursed Child. 
His Dark Materials has been a long time coming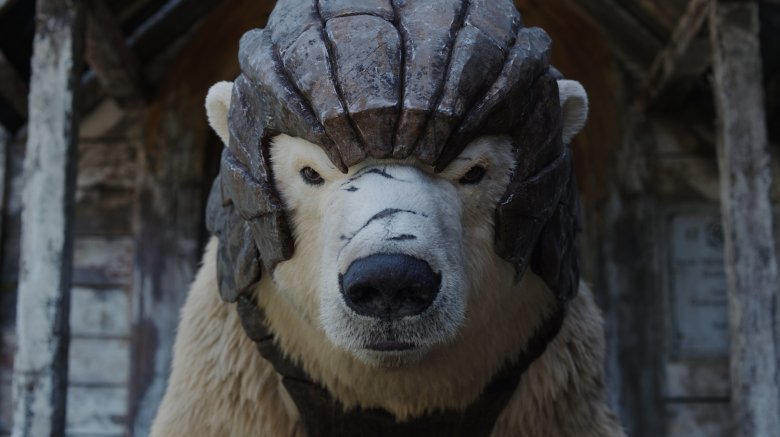 Pullman's His Dark Materials collection got the adaptation treatment back in 2007 with The Golden Compass, a film culled from the series' first book. Unfortunately, due to a huge budget, studio interference, and poor box office returns, the rest of the film franchise was scrapped. Thankfully, His Dark Materials now found a home on the small screen — but the road to television certainly hasn't been easy.
Adapting this notoriously controversial novel series, which has been repeatedly banned for its strong anti-religious bent, was a challenge for the BBC and HBO. Director Thorne himself admitted during a panel at TCA 2019, "We wrote papers to ourselves about all the different ideas in the show. We wanted to do a Ph.D. in Phillip Pullman and we tried to do a Ph.D. in His Dark Materials. I wrote 46 drafts of episode one in order to find a way to tell this story as elegantly as possible. [Pullman's] denseness is a blessing and a curse; it's so exciting. Sometimes when you're doing an adaptation of something there's a moment when you know everything there is to know. With Phillip you never can. It's a very challenging show to write but also glorious to write."
So far, the only concrete glimpse fans have gotten of this exciting new series is its official trailer, which aired during the show's San Diego Comic Con panel in July of 2019. Now that the series has a premiere date, longtime Philip Pullman fans and newcomers to His Dark Materials can get ready to explore a new, magical world on HBO.
Mark your calendars for His Dark Materials to premiere on the BBC on November 3 and on HBO on November 4.