Fleabag Star Andrew Scott Joins HBO's His Dark Materials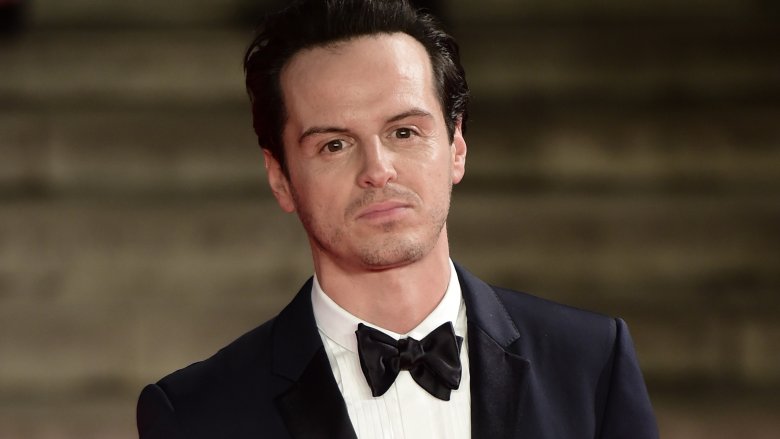 Leon Neal/Getty Images
Irish actor Andrew Scott will be looking to shine a light on His Dark Materials.
Deadline has reported that the star of Fleabag and Sherlock (among many other projects) is joining the second season of HBO's adaptation of the popular book series by Phillip Pullman. 
The show, which is being co-produced by the BCC, seems to have the full weight of the two companies behind it, as the series has already been picked up for a full second season and has been casting for it — despite the fact that the series won't begin airing until the end of the year. 
Pullman's His Dark Materials book series is a coming-of-age fantasy tale that follows two children, Lyra Belacqua and Will Parry, as they travel through a series of parallel universes. Scott will play Colonel John Parry, the father of Will Parry, played by Amir Wilson. Colonel John Parry is also known as Dr. Stanislaus Grumman and Jopari, because His Dark Materials is high fantasy and nothing can ever be simple and easy when it comes to the genre.
John Parry's story begins before the beginning of Pullman's trilogy. The character was a famous English explorer and traveled the world. While Will was still just a child, the elder Parry found a portal through time and space during a blizzard while exploring Alaska. Using the portal, John Parry traveled to a different universe, ending up in the home world of The Golden Compass protagonist Lyra Belacqua. It was on Lyra's world where he met his dæmon — which are sort of magical animal companions in the world of this story — and took on the name Stanislaus Grumman, eventually becoming a well-known explorer again... before becoming the shaman of a tribe and renaming himself Jopari. It's complicated.
Scott is sure to bring his vast range and electrifying intensity to the role as Will's traveling father and Lin-Manuel Miranda seems excited for Scott to join the cast and crew.
The series also stars James McAvoy, Dafne Keen, and Ruth Wilson, and is directed by the Academy Award-winning Tom Hooper. 
HBO has not set an official release date for His Dark Materials, though the company has stated that the show will hit the small screen by the end of 2019.