Logan Actress Dafne Keen To Star In His Dark Materials Adaptation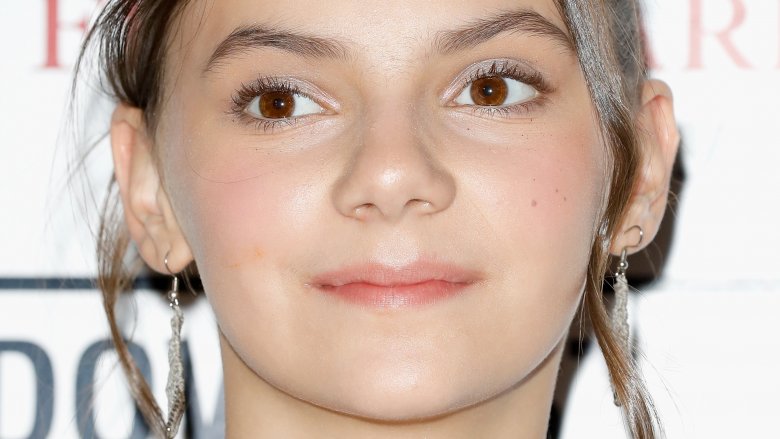 Getty Images
The young starlet who stole the show in James Mangold's Logan has landed a big role on the small screen.
As reported by Deadline, Dafne Keen, who portrayed Laura/X-23 in the gritty superhero film Logan, has signed on to star in His Dark Materials, the "big-budget" television adaptation of Philip Pullman's fantasy epic series of the same name. Keen will portray the main character, an orphan named Lyra who lives in a parallel universe.
The King's Speech director Tom Hooper is attached to the project, having just sealed a deal to take the reins on the series following a reportedly "lengthy" negotiation process. Deadline notes that Hooper had been interested in overseeing the project for quite some time, but has been struggling to match its possible production dates up with those of the live-action adaptation of the Andrew Webber musical Cats, which is in development at Universal and Working Title. Hooper is keen to direct both.
BBC One handed a series order to His Dark Materials, written by National Treasure and Wonder scribe Jack Thorne, back in 2015. It will consist of eight parts covering Pullman's three-book collection: Northern Lights, The Subtle Knife, and The Amber Spyglass. The novel trilogy "follows the coming of age of two children, Lyra Belacqua and Will Parry, as they wander through a series of parallel universes," and has been described as "a complex tale of physics, philosophy, and theology featuring witches and armored polar bears."
Bad Wolf and BBC Worldwide, which will distribute the series, have reportedly been in talks with various international broadcasters and streaming services to find a set home for His Dark Materials. The project is said to be one of the most expensive British dramas in history. Both Apple and Netflix reportedly have their eye on snagging U.S. and global rights to the series.
Before breaking into the mainstream in Logan, Keen appeared as Ana "Ani" Cruz Oliver in the Spanish drama series The Refugees. His Dark Materials will mark Keen's return to television.