South Park Renewed For Three More Seasons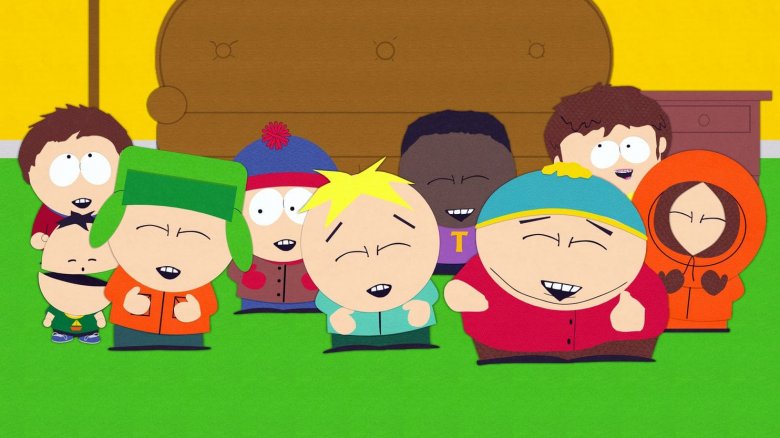 Comedy Central
The second-longest running prime-time, scripted television series in history isn't ready to hang it up just yet.
South Park, the hilariously twisted Comedy Central series that debuted all the way back in 1997, has received a renewal order for three more seasons, according to Variety. The renewal will take the series through its 26th season, which would be an absolute landmark in the world of television if not for one other series that... you know... already did it.
It's safe to say that when South Park made its debut, absolutely nobody would have predicted that it would still be on the air a quarter-century later; heck, the popular consensus at the time was that the show would be lucky to make it even a few seasons. But the adventures of foul-mouthed youngsters Stan Marsh, Kyle Broflovski, Kenny McCormick, and Eric Cartman has proven to have the kind of staying power that few series are capable of. 
Throughout its run, South Park has taken on virtually every hot-button topic to pop up on the cultural radar; it's experimented with serialization, gone surprisingly straight-faced and dark on a few occasions, served up multi-episode installments that probably could have been released to movie theaters, and, oh yeah, released a movie to theaters.
The series' creators Trey Parker and Matt Stone have written, directed, and edited every single episode since the series' inception — an absolutely Herculean undertaking, especially considering that episodes are assembled very quickly (all the better to preserve the series' razor-sharp topicality). If you ever want to feel like a complete slacker, watch the 2011 TV documentary 6 Days to Air: The Making of South Park, which details the process behind the creation of the season 15 premiere, "Human CentiPad." The doc's title is a reference to the fact that each South Park episode is conceived, written, shot, voiced, edited, and turned in to Comedy Central for airing in six days; check it out, and keep in mind that this is the process Parker and Stone have followed for anywhere between ten and 18 weeks, every year, since freaking 1997.
What we're saying is that if you're paying attention, Parker and Stone kind of look totally exhausted every time they appear in public, and there's a reason for that. The pair's statement following the three-season renewal seemed to allude to the fact that they keep the most singularly brutal schedule in all of television in the interest of giving us all our fix of ultra-topical yuks.
"Apparently, our efforts to get our own show cancelled have fallen short," the statement read. "Luckily, we love Comedy Central and [network president] Kent Alterman and our staff, so we are looking forward to new cancellation opportunities in the next few years."
Alterman's statement was considerably more straight-faced. "South Park is the greatest comedy in the history of television, unmatched in its satirical strength and cultural relevancy, and it shows no signs of slowing down," it read. "If humanity is still intact in 1,000 years, historians will see the most transcendent artists of our era as The Beatles, Muhammad Ali, and Matt and Trey. We'll do as many seasons as they would like."
That's a pretty tall statement, Mr. Alterman. But for those keeping score at home, consider: The Simpsons, which hit the airwaves in 1989, was renewed earlier this year for its 31st and 32nd seasons. (The fact that the show has been on the air this long seems to bring out maximum snark in a lot of pop culture aficionados, but we're not among them; we love The Simpsons, and we think it still rocks.)
If that show happens to end after season 32, it's just possible that South Park could end up eventually tying or even surpassing it as the longest-running series of all time. South Park! It actually has a shot, and that seems like some kind of minor miracle.
Of course, in terms of the number of episodes aired, it's pretty apparent that The Simpsons will forever remain the king. The episode count of South Park's seasons have dwindled to 10 in recent years, while The Simpsons reliably churns out anywhere between 20 and 25 installments every season. The series has currently broadcast a whopping 662 episodes; South Park, by contrast, will reach its 300th episode in its next season.
Of course, The Simpsons has a constantly evolving team of showrunners, writers, producers, and directors, while South Park is largely the product of the blood, sweat, and tears of two extremely overworked guys. We're not sure how much more Parker and Stone have left in them, but we do know that South Park is and always has been one of the funniest shows on television, and we cautiously hope that this renewal won't be the last.
The 23rd season of South Park will drop its first episode on Comedy Central on Wednesday, September 25.