Pierce Brosnan Thinks It's Time For A Woman To Play James Bond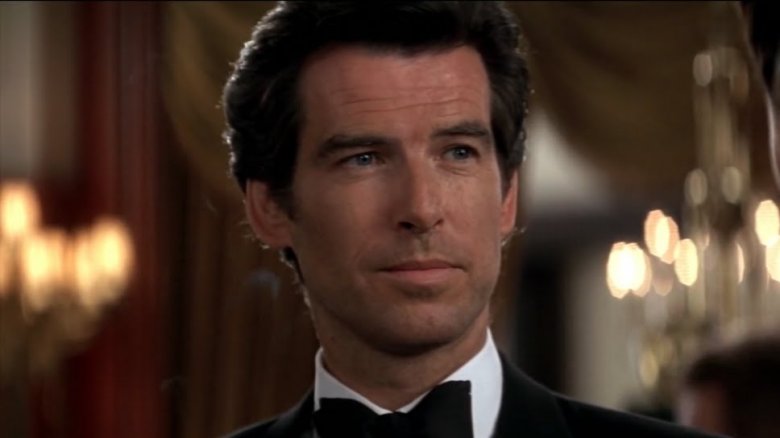 One former Bond is all about a strong woman taking up the mantle in future films.
Pierce Brosnan — who portrayed the legendary super spy throughout four films (GoldenEye, Tomorrow Never Dies, The World is Not Enough, and Die Another Day) from 1995 to 2002 — told The Hollywood Reporter that it's high time for a woman to play James Bond.
Brosnan, who regards playing Bond as his "greatest achievement," said that a female Bond would be pretty thrilling to him: "I think we've watched the guys do it for the last 40 years. Get out of the way, guys, and put a woman up there. I think it would be exhilarating, it would be exciting."
However, there's a big caveat. Brosnan also noted that he doesn't think a female Bond will happen until the action-spy franchise changes up its creative team. Specifically, he actor believes longtime producers the Broccolis likely won't cast a woman in the role. He admitted, "I don't think that's going to happen with the Broccolis. I don't think that is going to happen under their watch."
The Broccolis are the family that have produced a vast majority of the Bond films — starting with Albert R. "Cubby" Broccoli, who began producing the franchise with 1962's Dr. No, and continuing with his daughter, Barbara Broccoli, who has been a Bond producer since 1995's GoldenEye. In April of 2019, Barbara said a female Bond was pretty much an impossibility, arguing that Bond is simply a male character and that "we have to create female characters and not just for a gimmick turn a male character into a woman."
Since his film debut, James Bond, the debonair MI6 agent who saves the world time and time again, has always been played by a white man — and if Idris Elba wasn't even seriously considered for the role (despite years of rumors), there's a chance that tradition may continue forever. Contrary to what Broccoli has said, rumors have been swirling as of late that British actress Lashana Lynch will be playing 007 – but not James Bond — in the franchise's upcoming 25th installment, No Time to Die. The film is set to be released on April 8, 2020 — and despite Lynch's role and Fleabag creator Phoebe Waller-Bridge's involvement, the Bond franchise still has a ways to go before it's truly an equal place for both men and women.