What Michael Weatherly Was Doing Before His NCIS Fame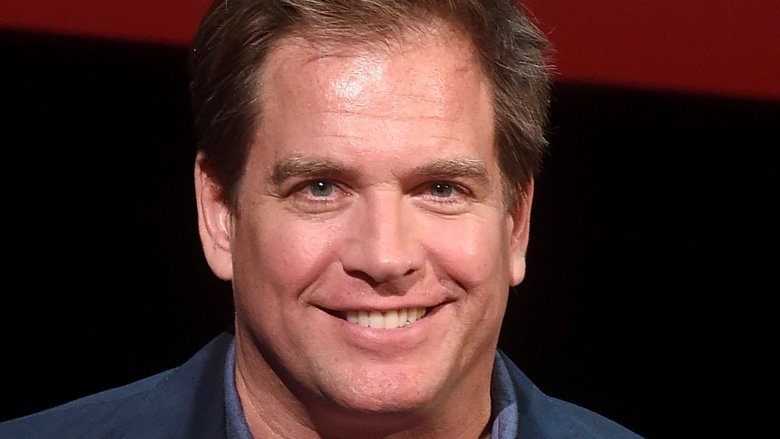 Jamie Mccarthy/Getty Images
Michael Weatherly is a familiar face to regular viewers of the long-running CBS drama NCIS and its spin-offs, NCIS: New Orleans and NCIS: Los Angeles. The actor seemed to burst onto the scene with his first appearance as NCIS Special Agent Anthony "Tony" DiNozzo in two episodes of the eighth season of JAG, the series which gave birth to NCIS and which itself ran for a whopping ten seasons.
Weatherly's portrayal of the charismatic and capable DiNozzo stuck in the craw of producer Donald P. Bellisario, and when NCIS hit the airwaves in the fall of 2003, the character was placed front and center among the supporting cast. He was a steady presence for each of the series' first thirteen seasons, and he's also popped up in the occasional feature and in guest appearances on series such as Major Crimes and Hollywood Game Night. But many fans have wondered: where in the heck was this good-looking, crackerjack actor hiding before his NCIS days?
Well, the answer is "in plain sight." Weatherly's career in showbiz stretches all the way back to 1991, when he made his first appearance as the roommate of Theo Huxtable (Malcolm Jamal-Warner) on the hit NBC series The Cosby Show. He even once held down a starring role on a major network series — but first, he had to take a long journey through the world of guest spots, little-seen TV movies, and soap operas.
Weatherly's Cosby Show appearance was enough to get the attention of casting agents, and in 1992, he landed the role of Cooper Alden (a classic soap name if we've ever heard one) on the ABC daytime drama Loving. It was a role that would pay the actor's bills for quite some time; he held it down for four seasons, then two more on spin-off soap The City after the parent series' cancellation in 1995.
After that run was over, Weatherly got his foot into the feature film door with roles in several productions, both theatrical and made-for-television. On the big screen, he appeared in 1997's Meet Wally Sparks (which was co-written by and starred the legendary Rodney Dangerfield) and 1998's The Last Days of Disco, which also featured future stars Chloë Sevigny and Kate Beckinsale. On the small screen, he popped up in the 1997 NBC TV movie Asteroid, along with a pair of short-lived series: NBC's Jesse (a starring vehicle for Married... With Children's Christina Applegate) and Significant Others (in which he appeared opposite future Alias star Jennifer Garner).
A few more one-off guest roles in shows such as Charmed and Ally McBeal followed, but then, in 2000, a TV role came his way which would last for more than just a few weeks. He was cast in the James Cameron-produced Fox series Dark Angel, which made a star out of Jessica Alba and ran for two seasons and 43 episodes. The show was a hit in its first season, but for the second, Fox executives made the unwise decision to shuffle it to the graveyard that was Friday night in the early '00s, a move which helped lead to the series' demise.
Fortunately, it wasn't long after that that JAG came calling — and finally, one of those guest spots which had been the bread and butter of the bulk of Weatherly's career up to that point became something more. Weatherly departed NCIS in 2016, bidding an emotional goodbye to the character that had become his signature role.
Since that year, he's held down the lead role in the CBS legal drama Bull, which concluded its third season in May of 2019. Despite a significant drop in ratings during the show's third season — likely due in no small part to allegations of impropriety leveled at Weatherly by co-star Eliza Dushku and the subsequent departure of producer Steven Spielberg — the network had enough confidence in Bull to renew it for a fourth season, which will hit the airwaves in 2020.
It's looking like fans will continue to see Michael Weatherly's face on network TV for some time, and it'll be interesting to see where the actor's winding career path takes him next. Another new network series, maybe, or perhaps even feature stardom; there's even a chance that said path could take him right back to the series that changed his life and career.
In a 2019 interview, the actor was asked if he would ever consider returning to the NCIS fold. His response was short and to the point: "Well! Will I be on NCIS again? I hope so! How's that for an answer?"
He's not alone: fans of NCIS would love to see the DiNozzo-shaped hole in their lives filled.