Mortal Kombat Movie Adds Three More To The Fight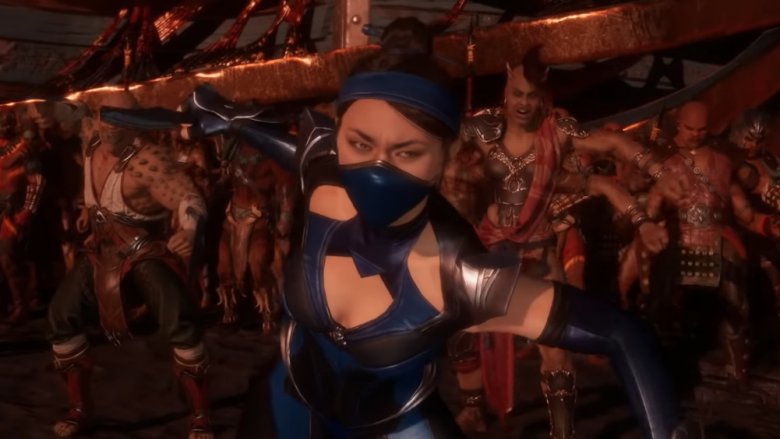 NetherRealm Studios
Three more actors are getting ready to fight for their lives.
According to Deadline, a new group of actors is hopping onto the production of New Line's Mortal Kombat film. 
Deadpool 2's Lewis Tan, The Meg's Jessica McNamee, and House of Lies' Josh Lawson have all joined the picture as main cast inclusions. McNamee will play franchise mainstay Sonya Blade, and Lawson will play the villainous, knife-wielding Kano. Tan, who most recently appeared in Netflix's action drama Wu Assassins, has been cast in an unspecified role. 
Mortal Kombat is based on the long-running, extremely popular video game franchise of the same name. Since the first game was released in 1992, there have been 24 mainline releases in the series, with countless ports coming to every video game console you can imagine. 
The three newcomers will join an already exciting cast that includes Thor's Tadanobu Asano as Raiden, Star Trek Beyond's Joe Taslim as Sub Zero, Power Rangers' Ludi Lin as Liu Kang, Supergirl's Mehcad Brooks as Jax Bridges, and newcomer Sisi Stringer as Mileena. Seeing the production team choose a cast of relatively little-known actors is exciting for fans, as there will be little baggage outside making a great action movie. Of course, "making a great action movie" hasn't always been the modus operandi for the people who have been behind the Mortal Kombat films in the past.
The 1995 movie adaptation may have a cult following, but that's mainly due to nostalgia for its cheap, campy visual style and its iconic theme song. The 1997 follow-up, Mortal Kombat: Annihilation, was absolutely destroyed by both fans and critics when it was released, halting a potentially long-lasting film franchise in its tracks. Video game series creator Ed Boon has since gone on record to state that the film is worst moment in Mortal Kombat history. 
The latest entry into the video game franchise, Mortal Kombat 11, was released in early 2019. Currently, it's the top-selling game of the year in the United States, and posted the most successful launch of any Mortal Kombat game ever. Now seems to be the perfect time to bring the fighting series back to the big screen.
Mortal Kombat will be released in theaters on March 5, 2021.