Frozen 2: Evan Rachel Wood, Sterling K. Brown Voice Roles Revealed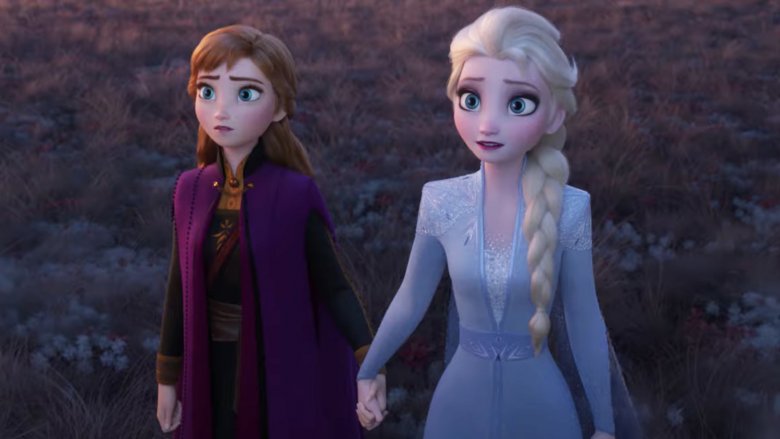 Evan Rachel Wood and Sterling K. Brown are about to head out of the unknown.
We finally know exactly who the pair, who joined the cast of Disney's Frozen 2 back in the summer of 2018, will be playing. News hit Disney's D23 Expo that Wood will take on the role of Queen Iduna (and mother to sisters Elsa and Anna), while Brown will play Lieutenant Matthias. 
Fans of 2013's Frozen will surely remember that Queen Iduna and her husband, King Agnarr, were supposedly killed in a boat accident when Elsa (voiced by Idina Menzel) and Anna (Kristen Bell) were children. Her appearance in the sequel will probably come through a flashback sequence, as opposed to something that takes place in the film's current timeline. As for Brown's Lieutenant Matthias, the full scope of his role in the film is still largely unknown, but considering Frozen 2's storyline will focus on what happened to the King and Queen, it's likely that he will be connected to them in some way.
Directors Jennifer Lee (who also serves as the chief creative officer at Walt Disney Animation Studios) and Chris Buck told the D23 audience that Frozen 2 will be all about the source of Elsa's powers. Much of the film is set to take place in an enchanted forest, which Lee described as "a place of transformation where change comes for you whether you like it or not." She explained to the D23 audience, "Relationships are tested, everything you thought you knew proves to be wrong, powers that were once too strong for the world are suddenly not enough, and it's easy to get lost." 
It's here where Lieutenant Matthias will appear, as the leader of a group of Arendelle soldiers who've been trapped for 30 years. 
Buck went on to say that although the mystery of Elsa's powers may remain, the two Frozen films would "work together to form one complete story." So don't expect a third Frozen flick any time soon. 
Wood and Brown round out a voice cast that also includes Jonathan Groff and Josh Gad, who reprise their original Frozen roles as Sven and Olaf. Frozen 2 will also introduce a ton of new music, including the original song "Into the Unknown," which will likely be this film's version of "Let It Go."
Disney also released the new poster for Frozen 2, which shows Elsa and Anna in the middle of what looks to be the enchanted forest that the film takes place in. Check it out below.
Frozen 2 hits theaters on November 22.