Frozen 2: Evan Rachel Wood, Sterling K. Brown To Join Voice Cast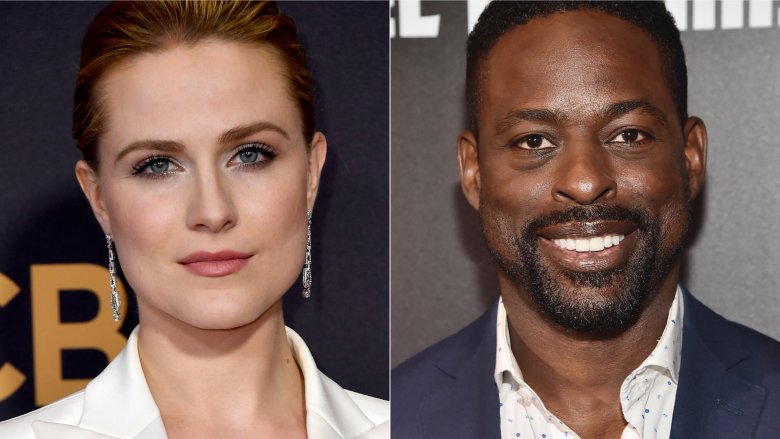 Getty Images
Love is an open door, and Disney is about to let two A-listers walk through the threshold. 
As announced by Variety, Westworld actress Evan Rachel Wood and This Is Us star Sterling K. Brown are in talks to join the voice cast of Frozen 2, the highly anticipated sequel to the 2013 snow-filled spectacle that took the world by storm. 
No details on their potential characters were given, but we know that once the pair officially board the animated follow-up, they'll share the screen with Idina Menzel, Kristen Bell, Jonathan Groff, Alan Tudyk, Josh Gad, who reprise their respective roles as Queen Elsa, Princess Anna, Kristoff, the Duke of Weselton, and the adorable snowman Olaf. 
But they won't step into the recording booth with Menzel or Bell, it seems, given that both actresses have already completed their recording sessions. Menzel started recording her dialogue way back in November of 2017, and in April of this year, Bell stated that she had finished her part in the film, telling Ellen Degeneres during an interview, "I have recorded the movie. There will be edits before it's finished. I know the songs, I know the story. It's very good!" 
Outside of this new casting info and the knowledge that original Frozen directors Jennifer Lee and Chris Buck are at the helm once again, with Lee having written the script as well, not much is known about Frozen 2 in terms of its plot. And everyone knows that where definitives are lacking, rumors and fan theories find their home. 
The hot speculation as of now is that Frozen 2 might introduce a female love interest who catches Queen Elsa's eye — something writer-director Lee has actually said is a possibility. Lee previously revealed that there have been "tons of conversations about it," that she loves the fact that Elsa "speaks to so many people." At the time, the creative noted that she would "see where we go" with Elsa's sexuality and potential romances. 
While Lee's remarks didn't confirm one way or another whether Elsa would get a girlfriend in Frozen 2, Menzel expressed her full support if the filmmakers decide to make that happen. The actress called it a "wonderful idea" and "a wonderful conversation that we should all have about whether a Disney princess or queen could be gay." 
Though not a guarantee, if Frozen 2 actually does feature Elsa falling for another woman, perhaps she's the one Wood voices. After all, Bell did once dish that there are "a couple" new characters fans will fall in love with — so maybe one is Wood's character and the other is Brown's. 
Sadly, the famously secretive Disney will likely keep those specifics under wraps for a while, or at least until Frozen 2 inches closer to its November 27, 2019 release date.