Why The Disney+ Villain Series Book Of Enchantment Was Canceled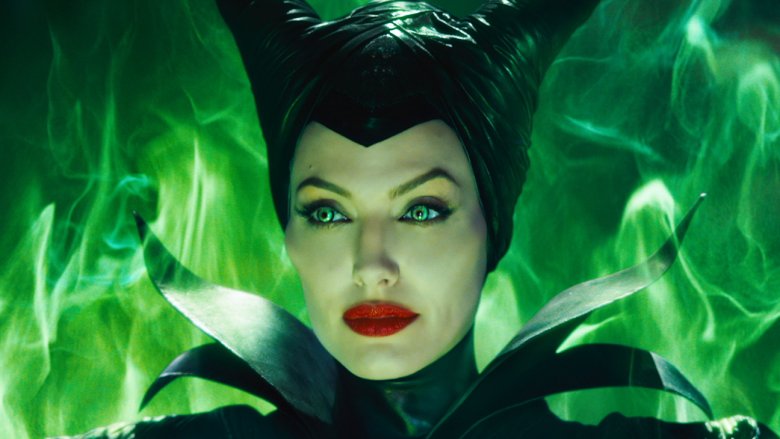 Disney
Book of Enchantment, we hardly knew ye. In fact, we never knew ye at all.
The live-action series centered on villains from Disney's classic canon is officially dead in the water, not even six months after it was announced in February. While the series never received a formal greenlight, it was said to have been in the works for some time, and budget talks had been ongoing. 
The live-action series would have been based on the series of novels of the same name by author Serena Valentino, and would have explored the origins and motivations of such iconic villainous figures as The Little Mermaid's Ursula, the Beast from Beauty and the Beast, the Wicked Queen from Snow White, and Sleeping Beauty's Maleficent. It sounded like a fascinating idea — so why was it scrapped?
According to Deadline, the series met its demise because its writers' room could not overcome their struggles with its tone. The report cited inside sources familiar with the production, who claimed that try as they might, the series' writing staff simply couldn't scrub away enough of the darkness from their scripts — even after bringing in a producer to assist.
Disney+ is aiming for a family-friendly vibe for their original programming, and Deadline's report states that as soon as scripts started to come in, executives knew that they had a problem. The series — which had been the brainchild of Michael Seitzman, a writer on series such as Quantico and Code Black — underwent a "mid-stream creative shift," during which an effort was made to interject more humor into the scripts and tone down some of the more troublesome elements.
Book of Enchantment's writers' room toiled away for 13 weeks, and midway through that period, producer Jason Reed (who is working on Disney's upcoming live-action Mulan remake) was brought on board in an attempt to give the scribes a firm direction. Unfortunately, the first script that landed on executives' desks following Reed's intervention was still deemed too dark, and at that point, the decision was made to pull the plug.
There were a few other contributing factors, as well. Deadline's sources related that the project had come under heavy scrutiny from Disney's brass since its inception, as the characters involved are too important to the Mouse House's canon to risk mishandling them. Also, the series was shaping up to be incredibly expensive. The budget for season one was said to be bumping up against nine figures, and some $4 million dollars had already been spent developing the series prior to its cancellation.
Book of Enchantment may also have proved easier to shepherd to production if leadership at Disney-owned ABC Studios, which had been tasked with producing the show, had been more stable. The production house underwent a serious and likely ongoing shakeup earlier this year, when Disney's acquisition of the film and television assets of Fox Studios forced a number of management changes which affected virtually all of its brands.
Fortunately, there's a silver lining for both Seitzman and Book of Enchantment. The producer and showrunner is considered a valuable asset to ABC Studios, and part of the decision to shelve the series had to do with execs' unwillingness to force him to compromise his creative vision, perhaps damaging the relationship in the process.
Also, the series may be done in its initial incarnation, but that doesn't mean we won't see it resurrected in the future. ABC Studios still owns the rights to the property, and Disney brass are said to still be highly interested in developing it at some point down the road.
Seitzman is now expected to focus on another, very different project to which he has been attached: two original series based on the John Grisham novels The Rainmaker and Rogue Lawyer, which will stream on Disney-owned Hulu and which will be the cornerstones of (wait for it) an interconnected slate of series derived from Grisham properties, which is known as the "Grisham Universe." 
It's an unfortunate end to an intriguing project, but one can hardly fault Disney for being hesitant to scare the living daylights out of young, impressionable fans with an exceedingly dark 'n' gritty take on its beloved film villains. We have a feeling that a new creative team will be in place to wrangle Book of Enchantment into shape before too long; we'll keep an eye out for any developments, and keep you up to speed.