Here's How Much Tom Holland Has Made From Playing Spider-Man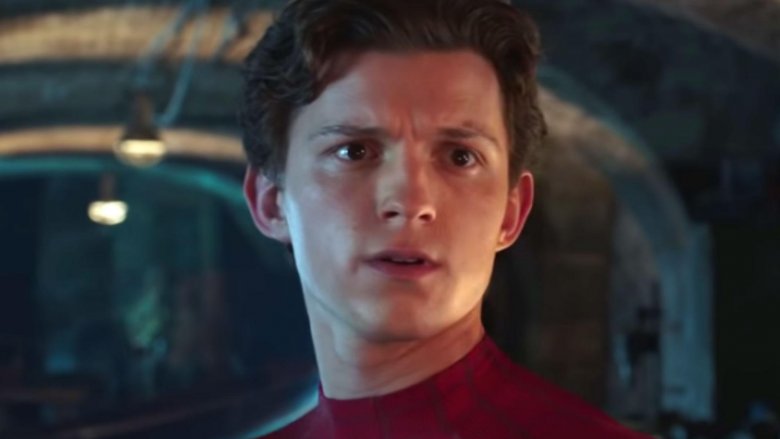 Peter Parker may be a struggling high school student, but Tom Holland is doing just fine.
When Holland was first cast as Spider-Man in 2016's Captain America: Civil War, he went from being the kid in The Impossible to a teen idol, shooting straight up the Hollywood A-list. Being a relative nobody when he was chosen to be the Marvel web-slinger, Holland didn't have much to bargain with at the negotiating table, as Sony and Marvel held all the power after a lengthy talent search. If talks came to an impasse, the creative team spearheading the selection of the next billion-dollar hero could've moved on to one of the other finalists in a heartbeat — but, luckily for everyone, Holland scored the gig. 
However, he didn't start earning the big Marvel bucks right away. Holland was paid a reported $250,000 for his short role in Captain America: Civil War, and that salary was only bumped up to $500,000 for 2017's Spider-Man: Homecoming – though it has been estimated that Holland's total take from the film could be as high as $1.5 million due to contractual bonuses when all was said and done. It's unknown just how much the actor made for playing Spider-Man in more recent films, like his short stint in Avengers: Endgame and his starring role in Spider-Man: Far From Home, but he did make $3 million for 2018's Avengers: Infinity War, which is a solid step up from just two years prior. Holland was nowhere close to making the kind of money Robert Downey Jr. was paid for his part as Tony Stark in that film; granted, no one else in the cast was close to Downey Jr. on that particular production.
This all seems like chump change when you consider the fact that the Marvel Cinematic Universe has raked in over $22.5 billion at the worldwide box office. Holland was an unknown quantity when he began playing the wall-crawler, and it's safe to assume his wages will continue to rise as time goes on. It'll be interesting to see if Holland plays hardball with Sony after his current contract is up in light of the recent turbulence surrounding the deal Sony and Disney had in place to keep Spider-Man in the MCU. Any way you slice it, it seems Holland's big payday is coming. Here's hoping he's more than adequately compensated for the work he puts in as the web-head.