Playing Iron Man Made Robert Downey Jr. A Very Rich Man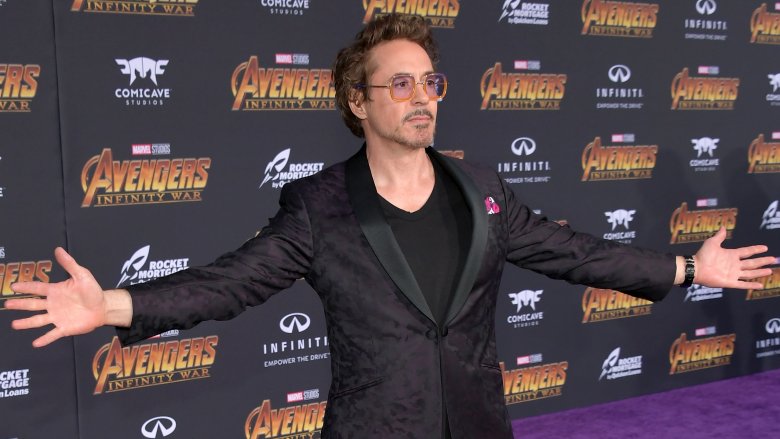 Neilson Barnard/Getty Images
He may not have a Tony Stark-level of money, but he's not that far off.
Fresh off playing Iron Man for over a decade in the Marvel Cinematic Universe, Robert Downey Jr. is surely looking forward to having the schedule flexibility to play with other roles in Hollywood. Of course, that's not to say Downey Jr. didn't love his time playing the genius, billionaire, playboy philanthropist (who wound up becoming a loving father, husband, and martyr for the current slate of Marvel heroes) — or that he wasn't handsomely compensated for his essential part in making Marvel the juggernaut it is in the modern media landscape. 
Though he was only paid a minsicule-by-Hollywood-standards $2.5 million for the original Iron Man movie back in 2008, Downey Jr.'s total pay for his multiple appearances as the armored Avenger totals in the multiple hundreds of millions.
Downey Jr. earned an amazing $50 million with the first Avengers movie back in 2012, and seeing as that franchise has become the most bankable in Hollywood in the years since, the actor has been raking in more and more money with each of his appearances as the billionaire genius. According to The Hollywood Reporter, Downey Jr. receives backend money from the Avengers movies. The outlet also noted that the actor likely walked away from 2018's Avengers: Infinity War, which grossed more than $2 billion worldwide, with at least $75 million. Even for 2017's Spider-Man: Homecoming, a film in which Downey Jr. had less than eight minutes of total screen time, he received $5 million a day for three days' work. Talk about highly valuing your time.
For a man whose career was basically dead in the water after years of erratic behavior due to drug use, Downey Jr. has undergone a dynamic turnaround that has been incredible to watch. He went from getting fired from a popular television show and being labelled as un-castable to starting his own production company and having a total net worth of around $300 million. 
It'll be fascinating to see what the Marvel star does now that his lengthy stint as Iron Man is over, but he certainly won't be hurting for money in the process. Though Downey Jr. became uber-famous for playing a billionaire, being a millionaire in real life isn't too shabby either.