Netflix, Kevin Smith Developing He-Man Anime Series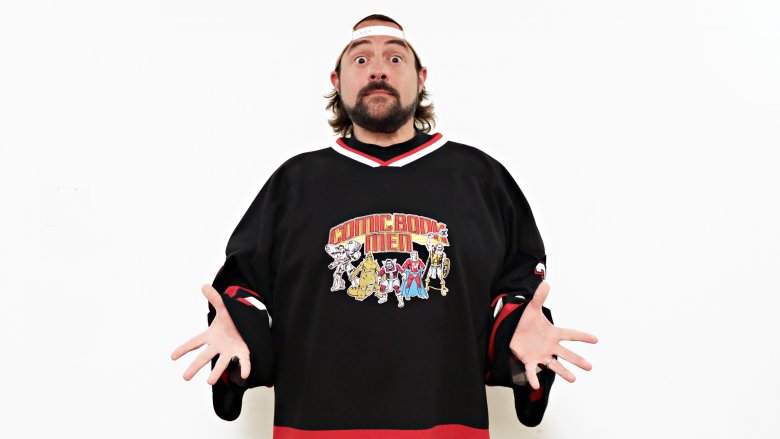 Cindy Ord/Getty Images
By the power of Grayskull, Netflix has given Kevin Smith the power! 
Continuing its quest to dominate the flourishing streaming market by producing as much content as is humanly possible, Netflix is bringing back He-Man and company with the help of Smith, the director of Clerks and Chasing Amy. 
This news comes to us courtesy of Variety.
The new animated series is titled Masters of the Universe: Revelation, and will seek to resolve some of the dangling storylines left behind by the beloved '80s cartoon. Smith, famously a long-time pop culture nerd, will serve as showrunner and co-executive producer for the series as soon he has finished work on his upcoming Jay and Silent Bob reboot.
"I'm Eternia-ly grateful to Mattel TV and Netflix for entrusting me with not only the secrets of Grayskull, but also their entire Universe," Smith said when making the announcement at the 2019 Power-Con convention on August 18. "In Revelation, we pick up right where the classic era left off to tell an epic tale of what may be the final battle between He-Man and Skeletor! Brought to life with the most metal character designs Powerhouse Animation can contain in the frame, this is the Masters of the Universe story you always wanted to see as a kid!" 
Netflix has partnered with Mattel Television, who will produce the series for the streaming giant. Smith will be aided in his mission to bring the fantasy series back to life by co-executive producer Rob David, the vice president of Mattel Television and animated television veteran. David has decades of animation experience, having worked on numerous shows including Nickelodeon's Wow! Wow! Wubbzy! and Disney's PB&J Otter. Austin, Texas-based Powerhouse Animation, who has worked with Netflix before on Castlevania, will be handling the animation for the series. 
Speaking on the upcoming show, David said, "Masters of the Universe has been a cultural phenomenon for generations, inspiring fans to discover their own power within. Fans of this franchise have been waiting for the continuation of these characters, and Kevin Smith, as a Masters superfan himself, is the perfect champion and partner to expand the canon through a dynamic animated series on Netflix."
Not much else is known about Masters of the Universe: Revelation as of this writing, but long-time fans of the Mattel property are sure to enjoy seeing the passion Smith is bringing to the surprise project. A pop culture junkie and seasoned filmmaker like Smith on board as showrunner and a talented crew of animators and executive producers in the mix will make Masters of the Universe: Revelation an anime to remember — especially now that Netflix is expanding its library with other anime projects like a new iteration of Ghost in the Shell and a Norse-mythology-inspired anime from DC Films luminary Zack Snyder. 
Check back with Looper for updates on Masters of the Universe: Revelation as more information comes our way.