Zack Snyder, Jay Oliva Making Norse Mythology Anime Series For Netflix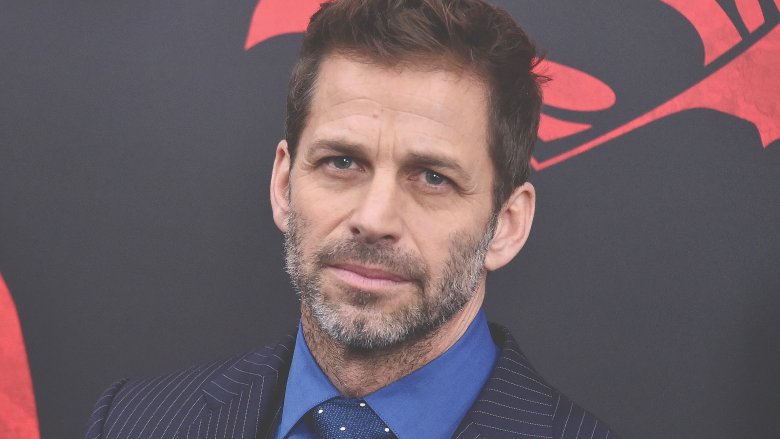 Mike Coppola/Getty Images
The Venn diagram of anime fans, Zack Snyder supporters, and those who get all fired up about Norse mythology is about to become a circle.
Zack Snyder, the DC luminary who directed Justice League before passing the torch to Joss Whedon, has partnered with storyboard artist, director, and producer Jay Oliva to make for Netflix an original anime series that takes place "in the world of Norse mythology."
This news comes to us courtesy of Deadline. 
Both Snyder and Oliva are writing the series, which doesn't yet have a title or any sort of plot details we can share. Oliva picks up even more credits as showrunner, director, and executive producer. Snyder is also sitting in an executive producer's seat, while his wife and producing partner Deborah Snyder produces the series under their Stone Quarry Animation banner. Wesley Coller of Stone Quarry Animation also produces. 
Netflix's head of anime programming John Derderian expressed enthusiasm about teaming with Snyder in particular for this new anime series, saying in a statement, "Zack Snyder's innovation in visual storytelling has pushed the industry forward and established him as one of the most distinctive filmmakers of his generation. We are beyond excited to partner with him and his exceptional team to bring the iconic characters and stories of Norse mythology to life in his inimitable style."
The Norse mythology-inspired anime series marks another collaboration between Snyder and Netflix, as Snyder already has his hands full and his mind buzzing with Army of the Dead, a zombie-thriller film he's directing, writing, and producing. The same applies for Oliva: he has teamed up with the streaming giant for the in-production anime series Trese. And of course, if you're someone who knows anything about Snyder, you know he and Oliva have joined forces time and again, linking up for more than a dozen movies including Batman v Superman: Dawn of Justice, 300: Rise of an Empire, and Man of Steel.
This upcoming Netflix anime series proves that Snyder and Oliva's creative partnership is still going strong, and that the streamer trusts them to create something amazing with this new project. Netflix has focused much of its resources (both creative and financial in nature) on building its anime catalogue with fresh, exciting series that subscribers from all over the world can enjoy, and it obviously wants Snyder and Oliva's show to be one fans can fall in love with. Here's to hoping they do.