How Will Supernatural End?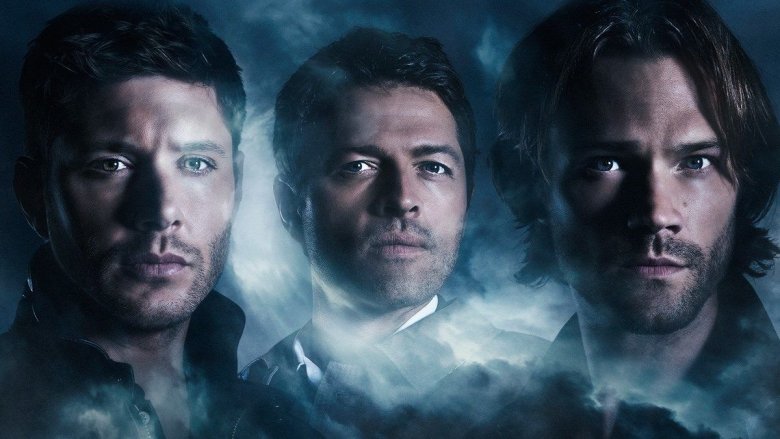 The CW
The fall 2019 TV season will be a bittersweet one for fans of the CW hit Supernatural. The series, which has been a network mainstay since the CW launched in 2006 (it premiered on the WB network a year prior), will begin its 15th and final season. But unlike other shows that have called it quits due to poor ratings or negative critical response, Supernatural is ending on a high note. Even after 14 seasons, viewers love the Winchesters — Supernatural remains a top performer for the network as well as a critical success. 
Now, going into its 15th season, all bets for Supernatural are off. With a season 14 cliffhanger that literally unleashed Hell on Earth (along with an entire horde of the undead), the show is gearing up for what will surely be a finale like no other. So, how will the whole thing play out? Chances are, it won't be tied with a pretty bow. 
Obviously, spoilers for the show through its penultimate season are abound.
Supernatural has always had a knack for killing off its best characters, and season 14 was no different. After Jack Kline/Nephilim (Alexander Calvert) burned off his soul to finally defeat Michael and take his grace, he accidentally killed Mary Winchester (Samantha Smith), officially making him a threat to the Winchesters (and the rest of the world). Enter Chuck Shurley/God (Rob Benedict), who gives the brothers a gun that can kill the now-soulless Nephilim. But there's a caveat: whomever shoots Jack will also die. Feeling it's his responsibility, Dean (Jensen Ackles) goes after Jack but is ultimately unable to finish the deed. This fully angers Chuck, who, as it turns out, has just been here for the show the entire time. When Sam (Jared Padalecki) tries unsuccessfully to shoot Chuck with the gun, he responds by ushering in the actual End Times, opening the doors to Hell and raising an undead army.
To say that things aren't looking great for the Winchesters going into season 15 would be an understatement. And, unlike prior seasons that have sometimes started after a time jump, season 15 is set to pick up right where 14 left off. Executive producer Robert Singer gave some insight into what we can expect to see over the course of the show's final episodes. He told Den of Geek that the ghosts storyline will be resolved by around episode four, with the remainder of the season focusing on Chuck and Jack, who's currently caught in the Empty.
Along with the gates of Hell opening, there also comes the likelihood that once-lost characters will return for a final hurrah. But, of course, not everything will be as it seems. Executive producer Brad Buckner told press at San Diego Comic-Con 2019 (via The OC Register) that characters probably won't be coming back in the capacity that fans expect. At least one previously lost character has been confirmed for season 15 — according to TVLine, Jake Abel will be reprising his role as Winchester half-brother Adam. 
So what does all this mean for the actual end of the show? With a big bad that is quite literally the biggest bad the brothers could ever face, defeating God might take some real sacrifice. For Supernatural's stars, though, that level of finality is welcome. Misha Collins, who plays angel and resident third-wheel sidekick Castiel, told TV Guide that he's hoping everyone dies. "I hate to say this but I kind of hope that the main characters on the show die at the end," he said. "I feel like we need that finality." Jared Padalecki has said the same, arguing that if the Winchesters were to survive, he would want to continue to watch them hunt. 
There's no way to know for sure until it finally airs, but everyone involved with the show has guaranteed that it will make for one hell of a finale. Supernatural season 15 premieres on October 10 on the CW.