Supernatural Ending After Season 15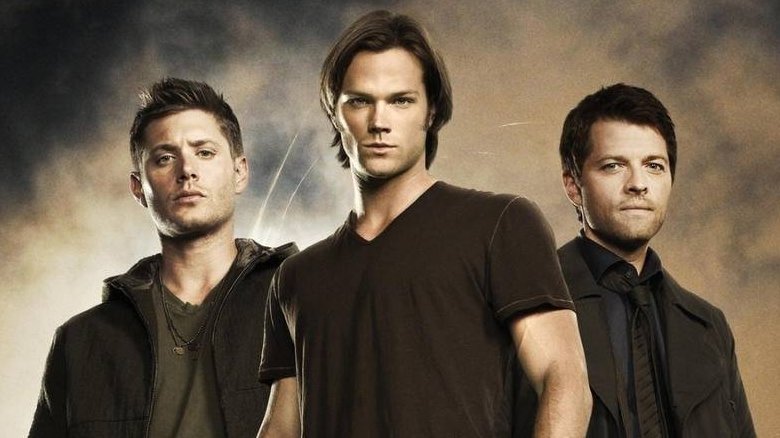 Like the series' sort-of theme tune says, there will be peace when you are done. 
Supernatural is coming to an end after its 15th season, The CW confirmed on Friday, March 22. 
The series' stars Jensen Ackles (Dean Winchester), Jared Padalecki (Sam Winchester), and Misha Collins (Castiel) broke the news on social media, with Ackles posting to his Instagram account a video of the three of them discussing the situation. 
"Well, it's official. One more round for the Winchester brothers. Though nothing ever really ends in Supernatural...does it?" Ackles typed out in the caption of the clip, punctuating the caption with a winking emoji. In the video itself, Ackles said, "We just told the crew that even though we're very excited to be moving into our 15th season, it will be our last. Fifteen years of a show that has certainly changed my life, I know it's changed these two guys' lives, and we just wanted you to here from us that though we're excited about next year, it will be the finale."
Added Padalecki, Ackles on-screen brother, in the clip, "We've cried some tears and we'll cry some more, but we're grateful and we're going to work all that emotion into next season." 
Supernatural executive producers Andrew Dabb and Robert Singer released a joint statement (via The Hollywood Reporter) detailing that the 15th and final season of the dark fantasy series will wrap up the storyline neatly and give the characters a proper sendoff. 
"Firstly, we would like to thank all the people who have been involved with the show both in front of and behind the camera. For us it has been an experience of a lifetime. The support we have had from both Warner Bros Television and The CW has been incredible," the pair said. "We'd like to give special thanks to Jensen, Jared and Misha for making this journey so special. It is now most important to us to give these characters that we love the sendoff they deserve."
Season 15 of Supernatural, the longest-running scripted series on the CW, is set to run for 20 episodes, the same count as its currently running 14th season. Once Supernatural airs its final episode, it will have aired a staggering 327 episodes and be the last show crafted during the pre-CW WB Network era. 
Created by Eric Kripke, Supernatural centers on brothers Sam and Dean Winchester, who investigate paranormal happenings and battle against supernatural (hence the title) creatures like ghosts, demons, werewolves, and vampires. They do it all while traveling across the States in their sleek 1967 Chevy Impala and cracking plenty of jokes along the way. The series debuted way back in September of 2005, and has amassed one of the most passionate fanbases in history in the years since. 
Supernatural is yet another successful show that the CW is sunsetting soon. Crazy Ex-Girlfriend is wrapping up with its fourth season in April, Jane the Virgin will conclude with its fifth season later this month, and Arrow is set to end when its eighth season debuts down the line. While many are heartbroken that they will eventually have to say goodbye to Supernatural, a series some believed would live on forever, there is a bright side to this: the show isn't being cancelled before it can end in the way the cast and creative team want it to. Granted, Supernatural seems too popular and prominent a show to be given the ax without warning, but plenty of television series in the past have gotten cancelled and not given a final season, thus ending on cliffhangers. 
Supernatural having the chance to tie up loose ends and bring its epic 15-year run to a close is bittersweet, even for those who thought it should have ended years ago, but the old adage "all good things must come to an end" is true for a reason.