Alexander Calvert Upped To Series Regular For Supernatural Season 13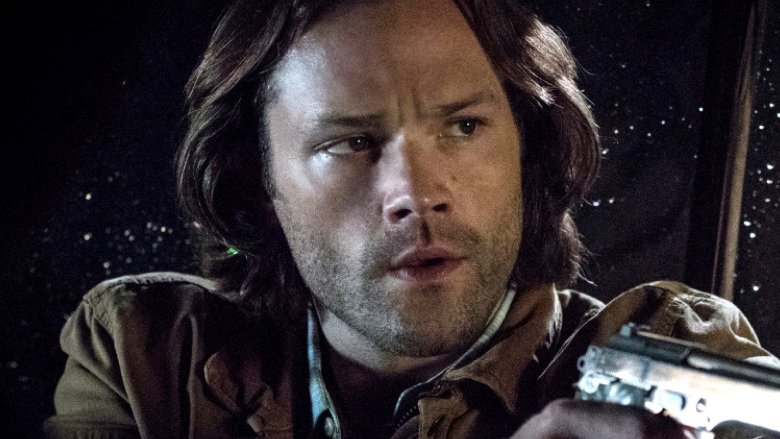 Supernatural is getting a surprising new series regular for season 13. According to Entertainment Weekly, Alexander Calvert, who debuted as Lucifer's son Jack in the season 12 finale, will be a series regular for the show's upcoming season.
Calvert had just a small but memorable appearance in the episode, but he is already firmly entrenched in the CW family, having had a recurring role on Arrow. He is also known for The Edge of Seventeen, The Returned, Bates Motel, Psych, and Scream: The TV Series, although Supernatural's upcoming season will mark his biggest role to date.
Not much is known about Jack, but according to EW, the half-human, half-angel won't just be a younger version of his father. "Born literally yesterday, Jack struggles to understand the world he's brought into and the family that has taken him in (Sam and Dean Winchester) while he wrestles with his place in the world," reads his character description. "Will he be good? Evil? Or something in between."
Supernatural has only had a handful of series regulars over the years. Jared Padalecki and Jensen Ackles have been the only consistent characters across the show thus far, with Katie Cassidy and Lauren Cohan briefly joining as regulars in season two. Misha Collins, Mark A. Sheppard, and Mark Pellegrino have also been a part of the main cast over the years. Calvert's promotion to series regular hints that Jack will have a very big role to play in the upcoming season.
Supernatural returns for its thirteenth season on Oct. 12. In the meantime, read up on the untold truth of the show.