Amazon's The Wheel Of Time Series Sets Main Cast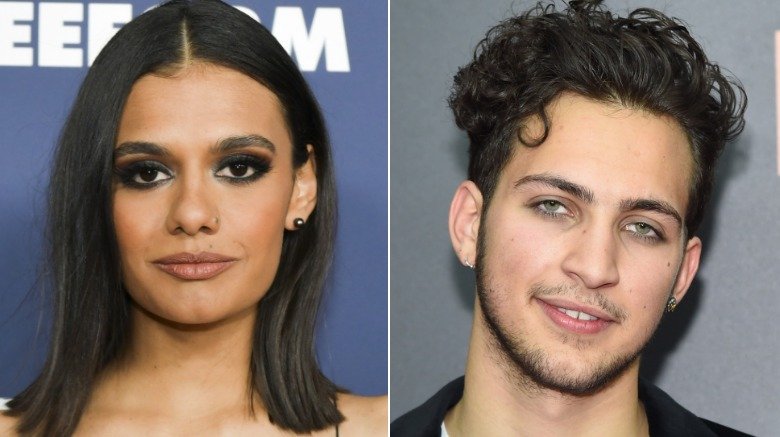 Getty Images
The Wheel of Time has rounded out its cast.
The Amazon original series, based on the fantasy novels by Robert Jordan, has added five talented up-and-comers to its roster of featured players. They join lead actress Rosamund Pike (Gone Girl), who was tapped to topline the series in June. (via Deadline)
The Wheel of Time series, which spans three volumes comprising a whopping 14 novels, is set in a world where magic (called "channeling") exists — but its use is somewhat restricted. That is to say, only women are able to use it, and only a select few of them. The nature of time in this world is cyclical (hence the series' title), meaning that its period setting can be seen at once as the distant past and far future of our real-world timeline, the events of which are referred to throughout the series in the context of mythology.
Pike will play Moiraine Damodred, a powerful channeler who must lead a quest along with five other individuals — one of which has been prophesied to be the "Dragon Reborn," an entity capable of either saving or destroying their world. Portraying this quintet are the five actors whose casting was announced today, and their roles are as follows:
Madeleine Madden will appear as Egwene Al'Vere, one of the novels' main protagonists and a formidable channeler in her own right. She is fair-minded but somewhat arrogant, and — like many of the books' female characters — distrusting of men, finding them to be foolish and poorly spoken. Madden has appeared mostly in television series, including Netflix's Tidelands and Amazon's Picnic at Hanging Rock, and she recently popped up in the feature Dora and the Lost City of Gold.
Marcus Rutherford will portray Perrin Aybara, a strong but gentle "wolfbrother" (who are humans capable of communing and communicating telepathically with wolves, and who sometimes take on some of their physical characteristics). Rutherford has previously appeared in only one feature, the 2018 Spanish drama Obey.
Barney Harris will play Matrim Cauthon, a great general and husband of the Empress of the Seanchan Empire. Harris appeared in the feature Billionaire Boys Club, and in a main role in the Australian drama series Clique.
Zoë Robins will appear as Nynaeve al'Meara, the Queen of Malkier and one of the most powerful channelers Wheel of Time's world has ever seen. Robins has most recently starred as Hayley Roster/White Ranger in Power Rangers Ninja Steel, the latest iteration of the seemingly unstoppable series.
Josha Stradowski will portray Rand Al'Thor, a mysterious and powerful character who is the reincarnation of Lews Therin Telamon, an ancient champion of light in opposition to the forces of darkness. Stradowski has made only a handful of appearances in TV and film in his native Netherlands, including the 2019 drama feature Instinct.
Should Wheel of Time prove to be a hit with viewers, it's safe to say that there's plenty of source material to draw upon for future seasons. The 14 novels in the series, published between 1990 and 2008, constitute a ridiculous wealth of story lines, with ample attention given to the character arcs of each one of the principals.
The series was developed and will be showran by Rafe Judkins, who has served as a writer and producer on series as varied as Chuck, Hemlock Grove, and Marvel's Agents of S.H.I.E.L.D. The first two episodes will be directed by Uta Briesewitz, who has helmed episodes of a plethora of well-regarded series including Marvel's Jessica Jones, Orange is the New Black, Westworld, and Stranger Things.
While no release date has been announced for The Wheel of Time, the series is expected to debut on Amazon sometime in 2021. We'll keep our ears to the ground for additional developments, and report them as they become available.