The New Mutants: Disney Reportedly Unimpressed With X-Men Movie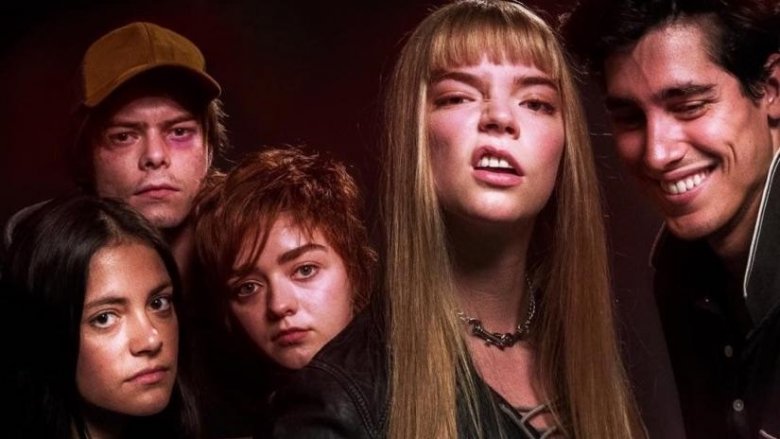 Fox/Disney
The bad news just keeps coming for New Mutants. 
The as-yet unreleased movie, the last X-Men film to be produced by Fox before the studio's acquisition by Disney, has reportedly left Mouse House executives cold. The flick is still slated for a theatrical release next year, although it's seeming less and less likely that this will actually happen. (via Variety)
The news comes in the wake of Disney CEO Bob Iger's public excoriation of Fox Studios, which had a number of films in the can when Disney's acquisition was finalized. These films — most notably Dark Phoenix, Stuber, and The Art of Racing in the Rain — have amounted to one albatross after another for the entertainment megalith, with each release seemingly flopping harder than the previous one. 
On Disney's quarterly earnings call last week, Iger pointed directly to the underperformance of Fox Studios' properties as being largely to blame for Disney failing to meet its projected numbers for the quarter — a rebuke which prompted one anonymous Hollywood exec to deadpan, "I've never seen a public hanging like that."
New Mutants is a film that had a questionable future even before the acquisition; the flick has endured a production so troubled that it seems destined to one day become the stuff of Hollywood legend. Originally slated for release in April 2018, the flick had its launch date repeatedly pushed back due to what was deemed an unsatisfactory cut which was turned in by director Josh Boone (The Fault in Our Stars). It seems that Fox executives had determined that the film — which had been positioned to be marketed as a superhero/horror hybrid — was not quite scary enough, and that was only the beginning of the trouble.
Said executives subsequently got it into their heads that what New Mutants was really in need of was two additional characters, to be featured for the entirety of the film — and this was after principal photography had been completed. Boone was faced with the unenviable task of re-shooting up to half of the whole enchilada, a grim situation which was reported by Collider in March 2018.
It wasn't until over a year later that the deal for Disney to acquire the film and television assets of Fox Studios was finalized, and unbelievably, these reshoots still had not taken place — indeed, they still have not, and so far as anyone knows, they may never happen. This means that Disney is now looking at a film that is essentially half-finished, one which the old guard at Fox failed to dial in for years, and one which represents the last gasp of what has increasingly come to be seen as a franchise that sputtered to the finish line on its very last legs with Dark Phoenix — the final "proper" entry in the X-Men franchise, and a film that was mercilessly savaged by critics on its way to becoming perhaps the biggest flop of 2019.
Given the jaw-droppingly awful performance of Dark Phoenix and Variety's report that Disney execs found New Mutants to have "limited box office potential," we feel safe in asserting that the chances of Boone's flick ever seeing a theatrical release have dwindled down next to nil. There remains the possibility that it could eventually see the light of day on streamers Disney+ or Hulu (which Disney now solely controls), but even that is beginning to seem unlikely for one simple reason: brand dilution. 
That is to say that Marvel Studios, producers of the single biggest film franchise in history in the Marvel Cinematic Universe, is the crown jewel of Disney's film empire, and the House of Mouse seems unlikely in the extreme to muddy the waters with an off-brand release (again, especially given Dark Phoenix's spectacular flameout at the box office). Disney and Marvel are already working diligently on plans to incorporate the formerly Fox-owned Marvel properties into the MCU, and the possibility of creating any confusion whatsoever among consumers in the interest of finding a home for an extremely troubled project with minimal box office potential makes the most likely outcome obvious: New Mutants is almost certainly bound for the shelf, never to see the light of day. 
It's a shame, because judging by the movie's trailer (which, believe it or not, was released all the way back in October 2017), the flick at one time had the potential to be special. Boone appeared to be going for a relatively hard scary vibe, leaning into the body horror elements of mutants and placing a premium on claustrophobic, chilling atmosphere. Assuming that we're correct, and that New Mutants finds a permanent home on a shelf in a Disney vault somewhere, X-fans will speculate from now until the end of time about just what could have gone so terribly wrong with the picture, and whether it might have been salvaged.
One thing is for certain, however: that Mickey Mouse is a tough, tough boss.