Venom 2: Andy Serkis Closes Deal To Direct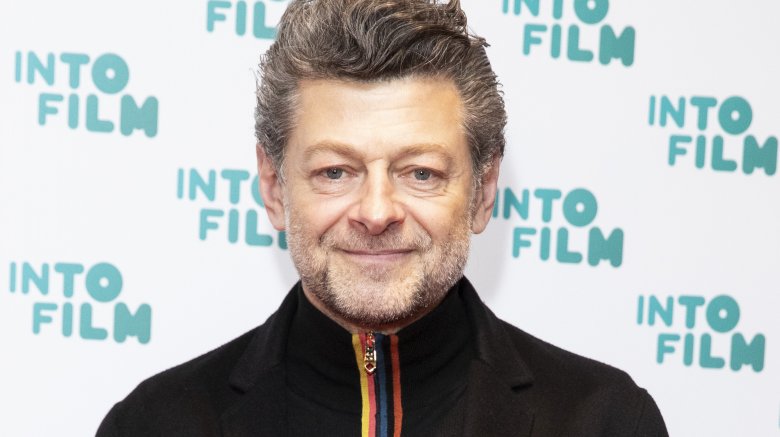 John Phillips/Getty Images
Take a bite out of this. 
Motion-capture maestro and bonafide filmmaker Andy Serkis has officially closed a deal to direct Venom 2. 
This exciting news comes to us courtesy of The Hollywood Reporter, which detailed that Serkis met with executives at Sony Pictures the week of July 22, following the madness of San Diego Comic-Con. Serkis was just one of a number of directors Sony was sizing up for the directing gig, and was said to be in the running for the job alongside Bumblebee filmmaker Travis Knight and Rise of the Planet of the Apes helmer Rupert Wyatt. The actor-slash-director must have impressed Sony brass back in July, and the studio evidently made a mad dash to get a contract drafted for Serkis to sign. 
The Venom sequel will mark Serkis' third feature film. In 2017, he made his directorial debut with the biographical drama Breathe starring Andrew Garfield as Robin Cavendish, a man who fell ill with polio and subsequently became paralyzed at the age of 28. A year later, Serkis released his sophomore directorial effort Mowgli: Legend of the Jungle, a dark take on the classic Rudyard Kilpling tale that ruffled certain viewers' feathers and didn't impress audiences nearly as much as anyone had hoped.
For Venom 2, Serkis will direct from a script penned by Kelly Marcel. He takes the proverbial torch from Ruben Fleischer, who helmed the first Venom flick, described by critics as "like the comics character in all the wrong ways — chaotic, noisy, and in desperate need of a stronger attachment to Spider-Man." 
Based on the critical response to the original, the Venom follow-up will have to right some major wrongs — and it seems Serkis is the perfect guy to do it. The creative is hardly a stranger to complex, double-sided characters like Tom Hardy's Eddie Brock and the symbiote Venom who overtakes his body. Let's not forget that it was Serkis who stunned as Gollum (originally known as Sméagol) in Peter Jackson's Lord of the Rings trilogy. That mo-cap performance earned Serkis accolades and international attention, and set him on a path to take on even more villainous roles in huge properties. Serkis brought to life the First Order leader Snoke in Star Wars: The Force Awakens and Star Wars: The Last Jedi, and last year captivated as the black market arms dealer Ulysses Klaue in Marvel's Black Panther. 
His directorial work, hefty filmography full of awesome acting credits, and prowess in both motion-capture and CGI technology made Serkis irresistible to the folks at Sony, and the choice to snag him for Venom 2 was seemingly a simple one. The project should be incredibly exciting for Serkis, not only because it's the first film he's directing that's part of an existing franchise, but also because it just might bring him together with a past collaborator of his. Venom 2 could reunite Serkis with Woody Harrelson, with whom he worked on War for the Planet of the Apes. Harrelson is all but confirmed for Venom 2, as the first film featured a post-credits scene in which the actor appeared as famous Venom baddie Cletus Kasady, the serial killer better known as Carnage. 
With Serkis now officially on board, Tom Hardy set to reprise his dual roles, and a story that will presumably pick up right after the events of the original film's wild post-credits scene, there's a solid chance that Venom 2 will be much, much better than its predecessor. 
Sony has not yet dated Venom 2 for a theatrical release.