Stephen King's The Stand TV Series Casts James Marsden, Amber Heard, And More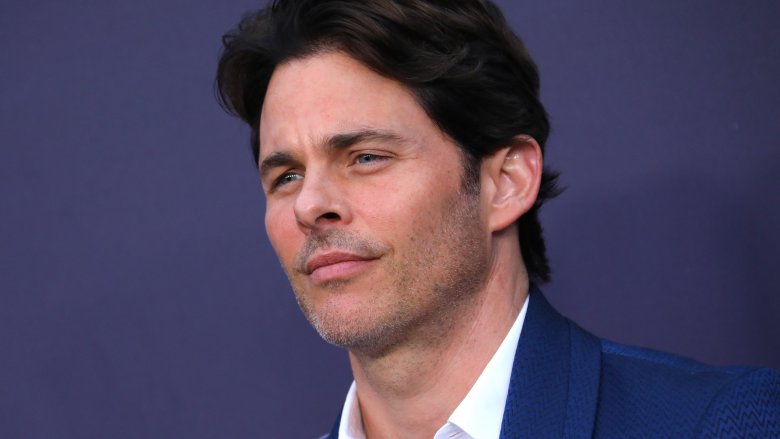 Jc Olivera/Getty Images
Stephen King fans will soon get to experience a new tale penned by the horror master thanks to an upcoming miniseries, which just put together quite the glimmering cast.
King's The Stand, which tells a story of survival after a plague kills 99 percent of the human race, was previously adapted for television in 1994 with a cast that included names like Gary Sinise, Molly Ringwald, and Ed Harris. Over 20 years later, it will return to the airwaves on CBS' streaming platform, CBS All Access, with a roster that's every bit as impressive. 
Per Entertainment Weekly, four actors have been cast on The Stand, and the descriptions of their roles offer some hints about what fans can expect when the series airs. James Marsden (Westworld), Amber Heard (Aquaman), Odessa Young (A Million Little Pieces), and Henry Zaga (13 Reasons Why) have secured roles on the 10-episode series.
Marsden will play Stu Redman, "an ordinary working-class factory man in an extraordinary situation with a damaged quality to him that belies his exterior." Heard will portray the "deeply conflicted" Nadine Cross, who "feels the consequences of her actions, but is still compelled by her allegiance to Randall Flagg, the Dark Man." Young is taking on the role of a pregnant young woman named Frannie Goldsmith who also has "the foresight to recognize that there is evil lurking beyond the Dark Man," while Zaga will play the risk-taking Nick Andros, "a young deaf and mute man who finds himself in a position of authority when the unthinkable happens."
These casting confirmations come on the heels of the announcement that the Antichrist Superstar himself, Marilyn Manson, will appear on the series in an unannounced role. 
However, the biggest Stand-related news to break recently is that King is changing up the ending of the series. Per Deadline, the accomplished author will write the final episode of The Stand himself, add even more details about what happens to this particular group of plague survivors, and provide a new finish to a story that started in 1978, when the novel was originally released.
This ambitious series doesn't have a premiere date just yet, but King fans can rest easy knowing that their favorite author is taking charge on his latest television outing — and if they really need their King fix sooner, It: Chapter Two hits theaters on September 6.