Hobbs & Shaw Writer Chris Morgan Reflects On Paul Walker's Fast & Furious Send-Off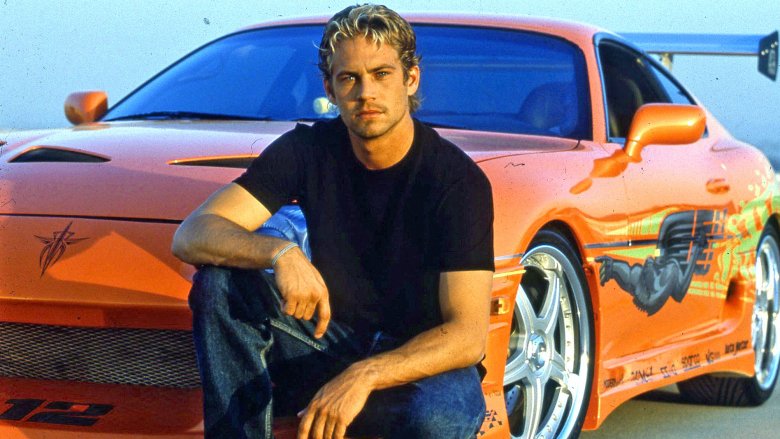 Paul Walker may be gone, but he'll live on in the hearts of fans of the Fast & Furious franchise — and the filmmakers, as well.
Longtime series screenwriter Chris Morgan recently sat down with Entertainment Weekly for a wide-ranging talk, and among the topics discussed were Walker's legacy and how his emotional send-off was crafted.
Along with co-star Vin Diesel, Walker was the face of the franchise. He starred as Brian O'Conner, undercover cop and eventual FBI agent, in The Fast and the Furious (2001), 2 Fast 2 Furious (2003), Fast & Furious (2009), Fast Five (2011), Fast & Furious 6 (2013), and Furious 7 (2015). The character's relationship with Dom Toretto (Vin Diesel) was a focal point of the series, and likely would have continued to be if fate had not intervened. 
On November 30, 2013, Walker was involved in a one-car crash while riding shotgun in a new Porsche belonging to his friend, Roger Rodas (who was at the wheel). Rodas inexplicably lost control of the car, colliding with a streetlight and a tree; both he and Walker died at the scene. At the time, the star was roughly halfway done with principal photography on Furious 7, and the shocked cast and crew were left with the prospect of having to scramble to salvage the picture in the wake of his passing — but first, they had a decision to make.
"[Walker's death] threw everything into personal chaos for everybody, and then chaos for the film," Morgan said. "He passed halfway through the film, and had done a lot of the action stuff, but almost none of the dramatic stuff. There was a real moment where the studio was considering shutting the film down and just not completing it. That is when we all got together and wrapped [our] arms around each other and said, 'First things first: Forget if we can do it, should we do it?' And everyone truly believed in their heart that Paul would want that. So then we said, 'Okay, well how do we do it?'"
The answer involved a substantial rewrite of Furious 7 and a great deal of ingenuity, as unused footage of Walker from previous films had to be incorporated to flesh out the picture. "I went through all the footage we had of him from Fast Five on that we hadn't used," Morgan explained. "Basically, we'd take him in those takes and then rewrite everybody else's dialogue around him. So I knew the basic story that I wanted to get to, but now I had to do it with Paul and his existing dialogue, and then try to guide us to this new ending."
It may sound a bit like putting together a jigsaw puzzle in which none of the pieces quite fit, but it ended up working out splendidly. At Furious 7's conclusion, Walker's O'Connor retires to a peaceful beach house with his wife Mia (Dom's little sister) and their son, and Dom offers up a bit of meta dialogue expressing the feelings of cast and crew toward their fallen friend: "It's never goodbye." Morgan wasn't sure what reaction to expect when the flick was first screened for studio execs — but suffice to say, his work and the efforts of the cast and crew to give Walker a fitting final send-off were appreciated.
"Normally, you watch the film in a studio screening and the lights come up and everyone looks at each other and goes, 'Okay, how do we fix it?'" he said. "In this one, the lights went up, there's a moment of silence, and then everybody just started crying. No one said anything for like five minutes, and then everyone just got up and hugged each other and were like, 'We did the right thing.' It's the thing that I'm most proud of."
Fans and critics alike agreed that finishing Furious 7 in Walker's honor was, indeed, the right thing. It went on to become the best-reviewed film of any in the franchise — and also the highest-grossing, with a $1.5 billion dollar worldwide box office take. Walker's fans will never stop missing him, but those who enjoyed his spot-on performances as Brian O'Conner can at least find a little solace in the words of Morgan, who wrote a different ending for his star's signature character than the one the real world cruelly handed down.
"I just [know] in my heart that Brian lives forever in the Fast universe," the scribe said. "He just does. There's no other option of anything but that."