The Nevers: Joss Whedon's New HBO Series Finds Its Cast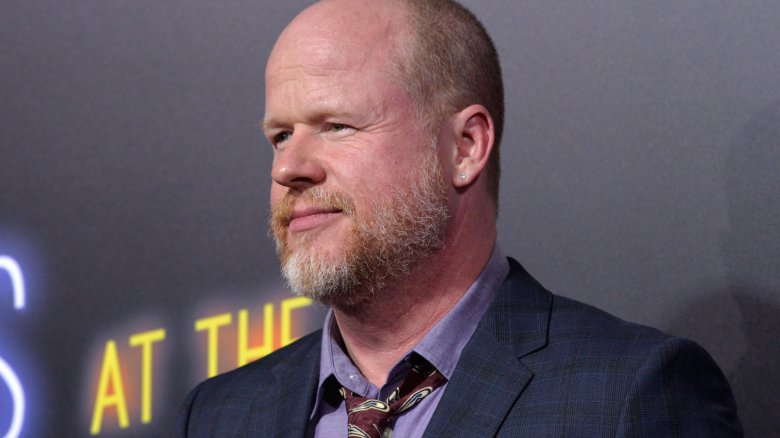 Michael Tullberg/Getty Images
Joss Whedon — the guru of geekdom himself — is one step closer to bringing his anxiously anticipated new HBO series to small screens everywhere. 
Per Variety, HBO announced that Whedon has officially set the principal cast for his new sci-fi series The Nevers. 
While we've known for some time now that Outlander standout Laura Donnelly would front the series as a Victorian woman with "gifts," we can now confirm she'll be surrounded by a killer cast of UK heavies including the likes of Olivia Williams (Rushmore, Whedon's Dollhouse), Ben Chaplin (The Thin Red Line), Nick Frost (Shaun of the Dead, Hot Fuzz), Pip Torrens (Preacher, The Crown), Ann Skelley (Vikings), James Norton (Happy Valley, Black Mirror), Rochelle Neil (Terminator: Dark Fate), and more.    
Yes, that's a very British cast of characters. If you're wondering why Whedon has poached such a stellar list of UK performers for his upcoming project, it's because The Nevers is a period piece set in Victorian England. If the idea of Whedon going Victorian isn't enough to get you pumped for The Nevers, the fact that the sci-fi drama is being billed as "an epic about a gang of Victorian women who find themselves with unusual abilities, relentless enemies, and a mission that might change the world" probably will. So yeah, it sounds like Whedon is taking a full on "X-Men in Victorian England" approach to The Nevers, which makes it sound like the sort of female-forward, genre-smashing delight that's been Whedon's calling card throughout his lauded career.
If you've been tracking Whedon's career of late, you'll know it's big news that he's finally getting a fresh project off the ground. Since assembling the Avengers for the first two groundbreaking MCU team-up films (banking close to $3 billion in box office bucks for Marvel), and launching the MCU's long-running Agents of S.H.I.E.L.D. television series, the writer-slash-director has seen a steady stream of starts and stops on most of his planned follow-ups — many of which were fueled by a minor post-Age of Ultron fallout with the MCU team and a failed attempt to join Team DC with a big screen adaptation of Batgirl. It seems Whedon's run of bum luck is finally over, with The Nevers set to premiere on HBO sometime in 2020.
While the networks have generally been kind to Whedon over the years (see: Buffy The Vampire Slayer, Angel, Firefly, Dollhouse, Agents of S.H.I.E.L.D.), Whedon's team-up with cable giant HBO is also news for celebration, mostly because it means the visionary world-creator will have the chance to see The Nevers to fruition sans the restrictions of network television. We certainly aren't expecting to see Whedon break X-rated in his Victorian setting, but the idea of him potentially exploring harder-edged versions of his trademarked crackerjack dialogue and maniacally detailed worlds is more than a little bit intriguing. That's especially true if he pushes the inherent action surrounding "gifted" characters beyond what he's been able to do on the small screen in the past. With the typically artist-friendly HBO supporting the project, there's real hope that when The Nevers does hit the air, it will do so as the purest distillation of "Whedonism" we've ever seen. 
As for that marvelous cast, they'll have their work cut out for them in bringing Whedon's words and characters to life. Among the character descriptions included in The Nevers' casting news are "a reckless, emotionally damaged hero"; "a pansexual posh boy with about five years left on his leash"; a charismatic and brutal low-level criminal"; and "a sweet, disarming nerd keen on Ornithology." That's not exactly a rogues gallery of stock characters for a run-of-the-mill sci-fi drama, but then again, nothing Joss Whedon has ever done could be described as "run-of-the-mill." And with a cast like this in tow, we've no problem announcing to the world that The Nevers has just become one of our most anticipated series of 2020. 
Alas, the long, torturous wait for Whedon's latest adventure has begun. Until The Nevers finally arrives next year, we'll just have to make do with watching (and re-watching) Doctor Horrible's Sing-Along Blog... or Buffy reruns. Or Angel reruns. Or our Firefly and Dollhouse DVD sets. Or, well, you get the idea. In any case, The Nevers just can't get here fast enough.