Star Trek Returning To Theaters For Special 40th Anniversary Re-Release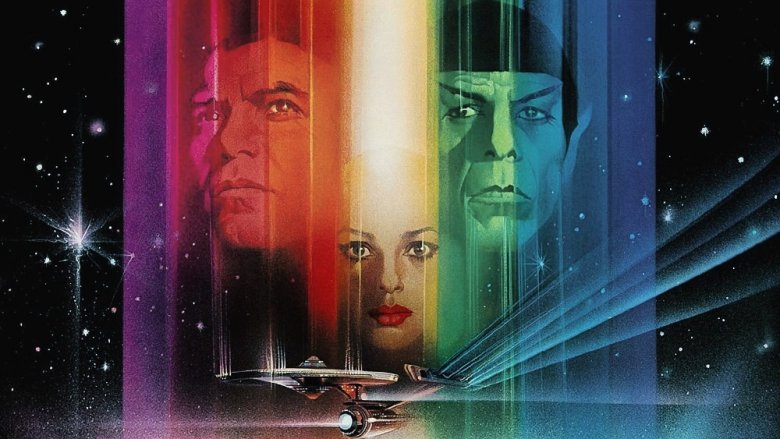 Paramount Pictures
Star Trek may have taken its characters to a place no man had been before, but the original movie is going back to the place the film franchise began. 
In celebration of the sci-fi classic's 40th anniversary, Star Trek: The Motion Picture is returning to theaters for a limited engagement of the theatrical cut from 1979. 
Through Fathom Events, fans can purchase tickets for two different showings: Sunday, September 15 and Wednesday, September 18. Tickets go on sale on Friday, August 2. 
Released in December 1979, the flick is based on the television series of the same name created by Gene Roddenberry, and follows Captain James T. Kirk (William Shatner) as he takes command of the U.S.S. Enterprise in the aftermath of an alien attack that destroyed a trio of Klingon cruisers. This powerful alien manifests as a cloud named V'Ger, carving out a path of destruction and devastation through the stars as it heads toward Earth. Leading his fellow Enterprise crew members — including the half-human, half-Vulcan science officer Spock (Leonard Nimoy), chief medical officer Leonard McCoy (DeForest Kelley), head engineer Montgomery Scott (James Doohan), weapons officer Pavel Chekov (Walter Koenig), communications officer Uhura (Nichelle Nichols), and helmsman Hikaru Sulu (George Takei) — Captain Kirk oversees a high-stakes mission to save Earth and discover what V'Ger really wants from the planet and its people. 
Those who attend one (or both) of the 40th anniversary screenings will also get to see a behind-the-scenes documentary short entitled The Longest Trek: Writing the Motion Picture, which will play before the film begins. Additionally, the theatrical version of Star Trek: The Motion Picture will feature the rousing original score by Jerry Goldsmith. 
Star Trek: The Motion Picture coming back onto the big screen this fall is pretty monumental, as it's the first time the Robert Wise-directed feature has taken a second trip in cinemas. Many flicks have seen re-releases over the years, usually a decade or two following their original launch — with rarer instances seeing films come back to theaters only a few months (looking at you, Avengers: Endgame) or a year (shout out to Avatar) after their debut. It's about time that Star Trek: The Motion Picture got its own re-release, and now that the franchise is looking to expand with an R-rated movie that Quentin Tarantino is thinking of directing, these special screenings will allow many different generations the chance to see where the film series started and how it has evolved over the last 40 years.