Amazon's The Boys Drops Hours Ahead Of Schedule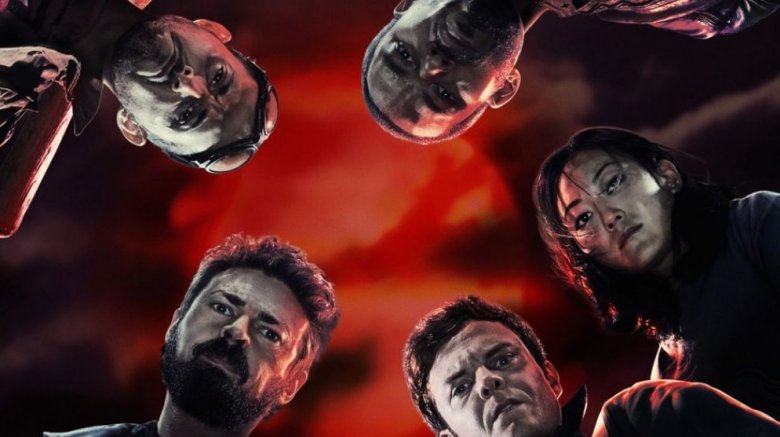 Amazon Studios
The Boys have arrived to the party a little early.
Originally slated for a July 26 release, Amazon's new anti-superhero series The Boys dropped hours ahead of schedule on Thursday, July 25, letting excited audiences dive into this show earlier than they expected.
The dark comedy imagines a world where superheroes aren't quite what the world thinks they are, actually using their powers for evil rather than good. Adapted from the comic books by Garth Ennis and Darick Robertson and brought to the small screen by Seth Rogen, Evan Goldberg, and Eric Kripke, the series stars Jack Quaid (who is, yes, the son of Meg Ryan and Dennis Quaid) as a man whose girlfriend is accidentally killed by these so-called "heroes" and who wants to take them down.
Hughie (Quaid) eventually joins forces with the titular Boys — led by Karl Urban's Billy Butcher (Lord of the Rings' Eomer) — a vigilante group that works against the arrogant and corrupt superheroes called "the Seven," attempting to expose their evildoing to the world. The Boys also stars Simon Pegg, Chace Crawford (Gossip Girl), and Laz Alonso (Fast & Furious), among others.
It might seem like Amazon took a leap of faith by releasing The Boys early, but the company is clearly already pretty invested in the show. Ahead of its initial premiere, the series scored a second season order, which was announced at San Diego Comic-Con along with other exciting tidbits — like the fact that You're the Worst's Aya Cash will be joining the show on the sophomore season.
This isn't even the first show of the summer to hit its streaming service ahead of time; one week ago, the new season of Veronica Mars dropped on Hulu an entire week early, giving longtime fans of this cult a pretty spectacular surprise. The Boys might not have a following yet, but thanks to a good impression out of the gate, they very well might soon.
Season 1 of The Boys is now streaming on Amazon in its entirety.