Jack Quaid To Star On Amazon Superhero Series The Boys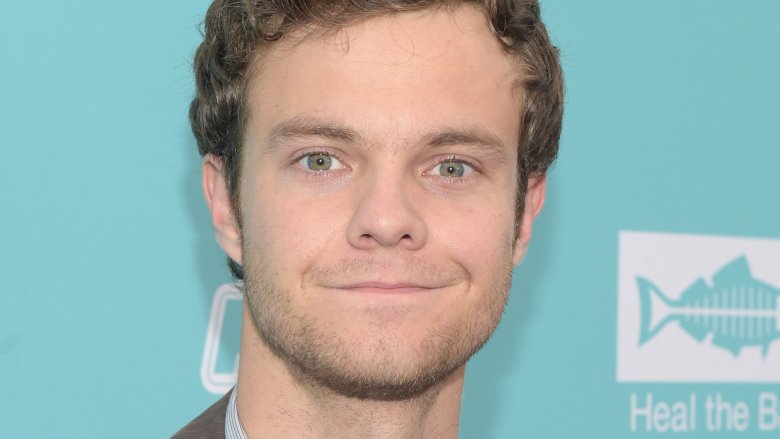 Getty Images
One of the most important members of The Boys finally has a face.
Deadline reports that Jack Quaid, the son of Dennis Quaid and Meg Ryan, has signed on as one of the leads in the upcoming Amazon series based on the comic book by Garth Ennis (Preacher) and Darick Robertson. 
Quaid, who made his screen debut as Marvel in The Hunger Games and reprised the role in 2013's The Hunger Games: Catching Fire, will play Hughie, the main protagonist in the comics. 
The Boys is set in a world in which superheroes aren't afraid to embrace the dark side that comes with their fame and celebrity. The story centers on a group of vigilantes known as "The Boys," who are determined to bring down corrupt superheroes using their blue-collar work ethic and willingness to fight dirty.
Hughie gets brought into the mix after the superhero A-Train (Jessie Usher) accidentally kills his girlfriend during a battle. Billy Butcher, the leader of The Boys, recruits Hughie and later injects him with Compound V, a substance that grants regular people with superpowers. Of course, Hughie didn't sign up for that.
The show comes from Supernatural creator and Timeless co-creator Eric Kripke along with producers Seth Rogen and Evan Goldberg, the duo behind AMC's Preacher. The cast also includes Antony Starr (American Gothic), Dominique McElligott (The Last Tycoon), Chace Crawford (Gossip Girl), Jessie T. Usher (Survivor's Remorse), and Nathan Mitchell (iZombie), and Erin Moriarty (Jessica Jones).
Quaid co-starred on the HBO drama Vinyl and will next be seen in the Dwayne Johnson video game adaptation Rampage.