Veronica Mars Revival Drops On Hulu A Week Ahead Of Schedule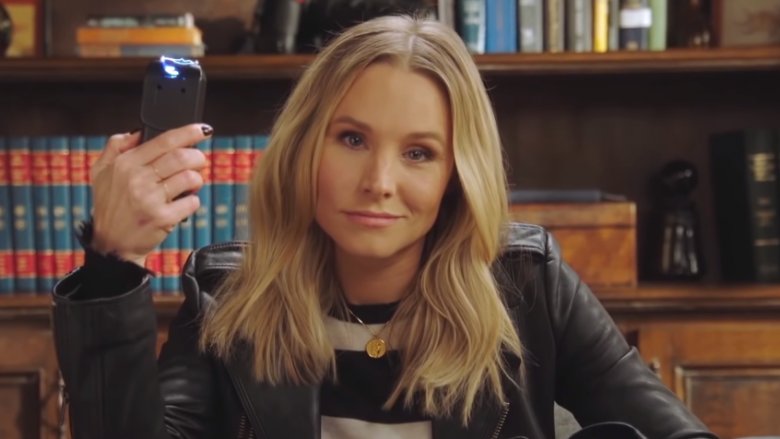 Buckle up, Marshmallows: the new season of Veronica Mars has dropped a week early.
The long-awaited Veronica Mars reboot, which is the first addition to the Mars canon since the 2014 movie, was expected to hit Hulu (which also now has exclusive streaming rights to the original series) on Friday, July 26 — but during the show's panel at San Diego Comic-Con 2019, it was revealed that the show is already available to stream.
The original Kristen Bell-led series first premiered in 2004, introducing Bell's gritty, hardened teenage private detective to the world as well as setting a new standard for teen soaps everywhere. Even though Veronica Mars was canceled after its third season, it remained beloved for years. Then, in 2014, the crowd-funded movie (which featured Bell and the entire original cast) hit theaters, giving Marshmallows –– the official name for Veronica Mars fans –– the closure they needed.
With that being said, there were still plenty of cases for Veronica to solve, and the new series tackles spring break bombings in the detective's (fictional) California hometown of Neptune, which Veronica must solve before more people get hurt. In advance of its release, the new season has already garnered overwhelmingly positive reviews — proving that sometimes, a revival can truly work. Bell is clearly on board for the long haul, since she recently told reporters that she'll play Veronica until "everyone in Neptune is dead."
This surprise drop is huge news for hardcore Mars fans, and now they can return to Neptune a full week before schedule and settle in for the upscale town's latest bombshells –– pun intended.