This Is How What If...? Fits Into The Larger MCU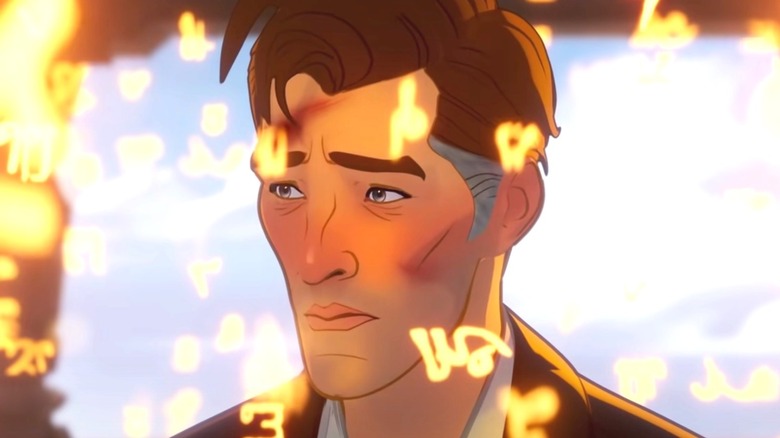 Disney+/Marvel Studios
"What If...?" is the newest series from Marvel Studios and Disney+, and it's set to be one of the wildest things we've seen in the MCU thus far. The show will follow the premise of what would have happened in former Marvel projects if one popular character was swapped out for another. More than a dozen MCU characters will appear in "What If...?" including Doctor Strange (Benedict Cumberbatch), Peggy Carter (Hayley Atwell), Thor (Chris Hemsworth), and T'Challa (Chadwick Boseman).
While these stories are reimaginings of what could have happened in the past, they are not entirely separate from the rest of the MCU. If you were considering passing on "What If...?" because it didn't seem like it was connected to the larger storyline, we suggest giving it a chance based on what we found out from a recent press event. "What If...?" will connect to the MCU going forward, and how might surprise you.
What If...? will have an impact on the MCU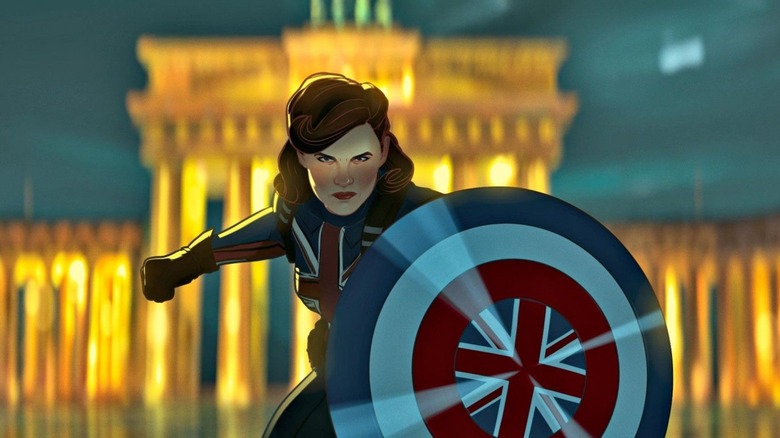 Disney+/Marvel Studios
Looper was present for a virtual "What If...?" press event, where we learned tons of new information regarding the MCU's first animated series. One point that was of high interest was how the series would connect to the larger cinematic universe. Executive producer Brad Winderbaum responded to a question about if "What If...?" will expand the MCU, and his response was quite telling. Winderbaum noted, "It's no coincidence that the show picks up right after 'Loki'...The multi-verse has erupted in every possible direction. 'What if...?' gives us a chance to explore that."
It looks like the events in the finale of "Loki" will tie directly to "What If...?" suggesting that these stories might not just be retellings after all. Winderbaum continued, "I think that without going into great detail, I can tell you that 'What If...?' as a project, as a story that exists in the MCU, is as important as any other and is woven into that tapestry." Additionally, the producer made sure to mention the "What If...?" comics and how their stories "found their way into the main continuity."
One further comment from the EP also has us highly excited for the future. "The potential is there for characters from 'What If...?' to appear in live-action, I would say," Winderbaum added. It looks like we might be getting some of these new characters in the flesh in future MCU projects, making "What If...?" a show that's not to be missed.