Westworld Season 3 Will Be 'Less Of A Guessing Game'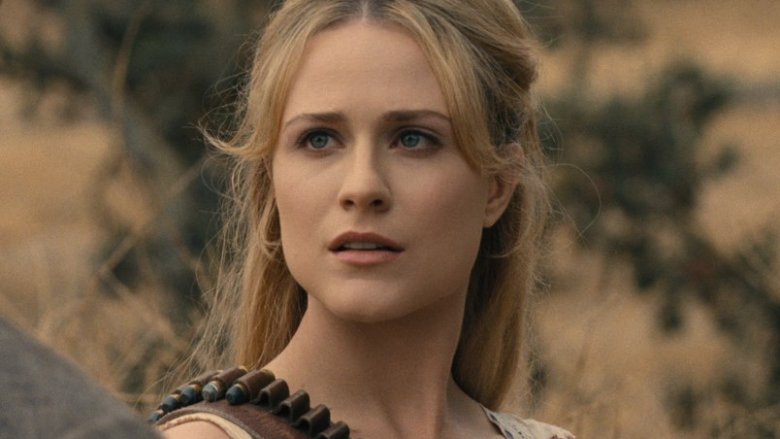 Get ready Westworld fans, 'cause season 3 is out to untangle some of — but probably not all of — the million and one mysteries surrounding the series. And the experience will be a lot less confusing than seasons past. 
As we've already gleaned from the recent release of Westworld's haunting season 3 trailer, the new season is going to feature its fair share of fresh faces and fresh tech. While we can be certain there will be all manner of violent delights throughout, Westworld co-creator Jonathan Nolan revealed in a recent interview with Entertainment Weekly that the goal heading into season 3 was to make the show's unwieldy narrative "less of a guessing game and more of an experience with the hosts finally getting to meet their makers."
That should come as welcome news to fans of the series who might've been thrown off by the dizzying twists and turns plotted through the first two seasons of Westworld. Whatever you thought of those often brilliant but just as often dumbfounding first two seasons, the series — in all its stylish, hyper-violent glory — remains one of the most thrillingly original confections to hit the airwaves in the so-called "golden age" of television, even in spite of the fact that season 2 seemed hell-bent on throwing a massive monkey wrench (sometimes several) into the series' sprawling narrative with each new episode. 
Fear not, though: Nolan and co-showrunner Lisa Joy have seemingly taken fans' notes that the show got a little too tricky in the head-spinning second season, and are promising a vastly different viewing experience moving forward.
While we sincerely hope the pair hold fast to that "less of a guessing game" tease, it's clear that Westworld season 3 will be a new type of beast, which means some of the most puzzling moments on the show to date may or may not be addressed — if only because the characters involved may or may not be returning. Of the new look and feel that season 3 trailer teased, Nolan said, "We always wanted every season to find our characters in radically different circumstances. And with a cast this talented, watching the metamorphosis of all these characters is one of the most fun parts." 
Unsurprisingly, Nolan and Joy are remaining mum on the topic of which cast members are returning for season 3. However, Nolan did confirm a more linear timeline for the new season: "We're looking at the aftermath of the massacre in the park." Joy went on to add, "After all they went through to get out of the park, Dolores finally got what she wanted, so we wanted to see how she interacts with the world and what her plan is. That's a part of the story we were excited to tell."  
Those words thankfully confirm Evan Rachel Wood's vengeful host Dolores (who turned up in the very last frame of the season 3 trailer) will feature prominently in the action, and that her storyline — now unfolding in a not-so-distant future of Los Angeles and far from the dusty confines of the titular park — will be closely tied to that of the mysterious new character played by Breaking Bad alum Aaron Paul. Nolan confirmed this fact with the claim, "Aaron's character will challenge Dolores' notions about the nature of humanity. He's the type of person who doesn't get to go to Westworld."
Judging from the trailer, it's also safe to think we may not see much of the actual Westworld in the new season. For fans worried about the potential pitfalls involved in such a dramatic shift in location, Nolan offered his own thoughts on what "Westworld" might really mean in the grand scheme of the show.
"Part of the story plays out in the Western United States, and that's a thematic through-line in the show — the American West as a setting and an ethos. The idea of the West as a wild place, where just over the next hill or horizon there are no rules," he said. "On that thematic level, Dolores emerges to figure out what happened to the real West. And the answer is: We paved the thing over, and civilization eventually caught up with all those people who were running away from it."
It certainly sounds like Nolan and Joy are taking a bold new tack with Westworld's third season. Even if they don't find a way to answer all of our burning questions from that stunning season 2 finale (though we're dying to know who's consciousness is currently residing in Tessa Thompson's Charlotte Hale), we're fully on board to see just how far the pair are willing to push the Westworld narrative in season 3.
We might be in for a long wait to see exactly where season 3 goes, however. While the new season is currently in production, there's no official premiere date to be had, with many expecting that date to be sometime in 2020. Luckily, team Westworld is scheduled to hit an anxious Hall H crowd with a few tasty nuggets at San Diego Comic-Con 2019 this weekend. Stay tuned for more details.